Alla Spina: Marc Vetri's Italian Beer Bar Opens on North Broad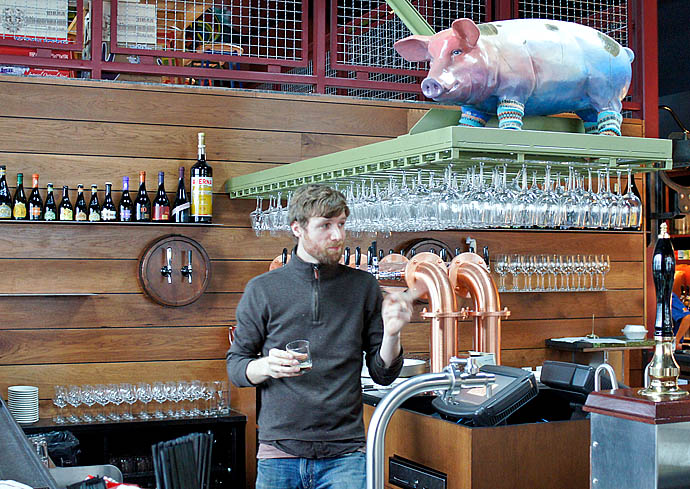 Steve Wildy teaches Alla Spina staff the finer points of Italian craft beer
"This is probably the most fun project I've ever worked on," says beverage director Steve Wildy, when asked what it was like to set up the drinks program at Alla Spina, which threw open its doors on February 27. "Choosing 20 craft drafts from our bountiful local options and throughout Italy, and then stocking our bottle list with over 50 more, both rare and accessible... well, it was a tough job, but someone had to do it!"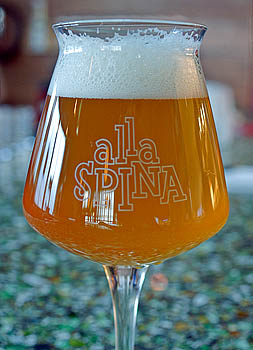 Alla Spina, located on Mt. Vernon Street just off North Broad, is the latest addition to the Vetri Family, and the impetus behind it was beer, says partner Jeff Benjamin. While Vetri, Osteria and Amis are all known for their impressive wine selections, there was a niche to fill. "This is a place where you can just drop in casually for a beer and a delicious snack," he notes, differentiating it from others in the portfolio. "However, the service and quality is going to be held to the same high standards as all our establishments. Applebee's this is not."
Once you step inside the large, open space (formerly an auto dealership), there's zero chance of mistaking the restaurant for a chain. Walls covered by custom graffiti art surround several seating areas, including a set of sit-down tables in front of the rollup garage doors which form the front wall and allow ample light to enter the space. The large, three-sided bar glints with the many colors of recycled beer bottle shards, and is next to a row of large booths and the semi-open kitchen, fronted by a lounge with comfortable sofas and lazy chairs.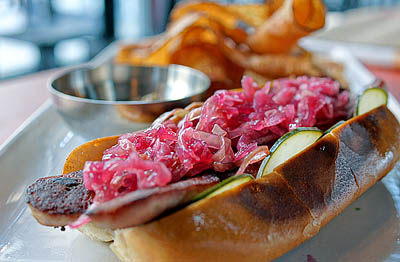 The menu is mostly fun bar food, designed to complement the beer offerings. "For a menu this heavy on pork and fried stuff, many dishes are actually pretty light," Benjamin notes, and judging from our preview tastes, he's right. A mortadella hot dog, served with thin slices of spicy pickles and cabbage relish, was surprisingly delicate, as were the housemade potato chips in a fluffy pile on the plate beside it. Chefs Marc Vetri and Jeff Michaud worked together to develop the eats, which mostly range from $4 (porcini deviled eggs) to $16 (pig pot pie). Overseen by chef de cuisine Damon Menapace, the kitchen puts out mostly small plates, with just a few (whole roasted pork shoulder, for example) meant for sharing in large groups.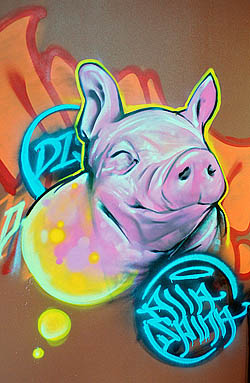 A focus on the drafts (alla spina means "on tap") led to the development of a custom-brewed beer among the poured options. The first, on offer now, is a collaboration between Marc Vetri and Downingtown, PA's Victory Brewing Company. Novello is similar to Victory's dangerously drinkable tripel Golden Monkey, only with more spiciness and a much drier finish (it's also a more manageable 7% ABV). In the future, other custom collab beers will make appearances. Benjamin says he'd like to create a recipe with Stoudt's, and Michaud will also do a brew partnership. Novello goes for just $5 per 12-oz. glass, and the other drafts top out at $10.
If, perchance, suds are not your thing, Alla Spina does offer wine – one red, one white and one sparkling, also all on tap. The cocktail list includes Italian classics like the negroni, bellini and the summer-perfect sgroppino (a mix of prosecco, vodka and a dollop of lemon sorbet). All of the previous run $9–$11. But trying the wide range of beers – the current tap list includes LoverBeer Madamin, del Ducato Verdi, Stoudts Pomegranate Double IPA and Monk's Café Flemish Sour – is encouraged. Half-pours are offered and the entire staff is made up of Cicerone Certified Beer Servers. In the future, the iPad wine lists just debuted at Osteria will likely be introduced here, to allow patrons to explore the varied brew list.
Marc Vetri himself selects the music that helps set the breezy, casual vibe at this soon-to-be-hopping spacious pub (he's also an accomplished guitar player). "We now have the full range," he said, "From save-up-your-paychecks, special occasion Vetri, to Alla Spina, where you could stop off every day after work. It's really great."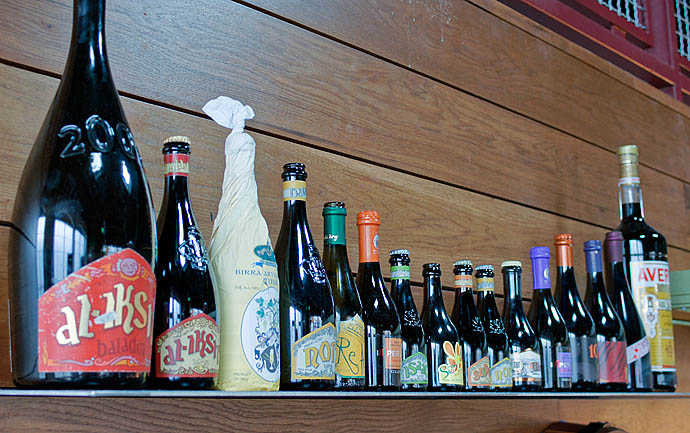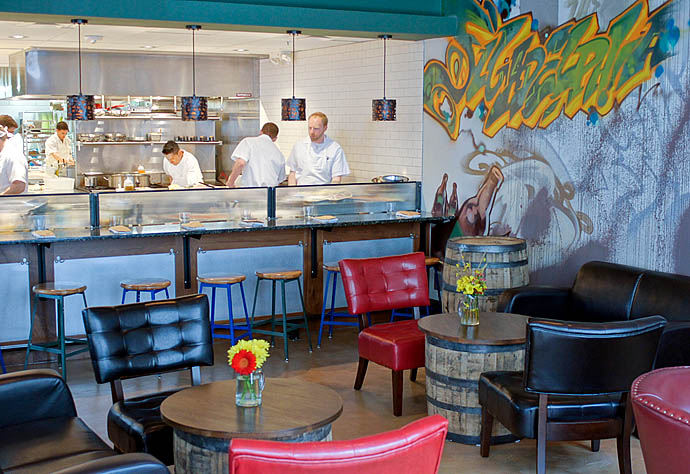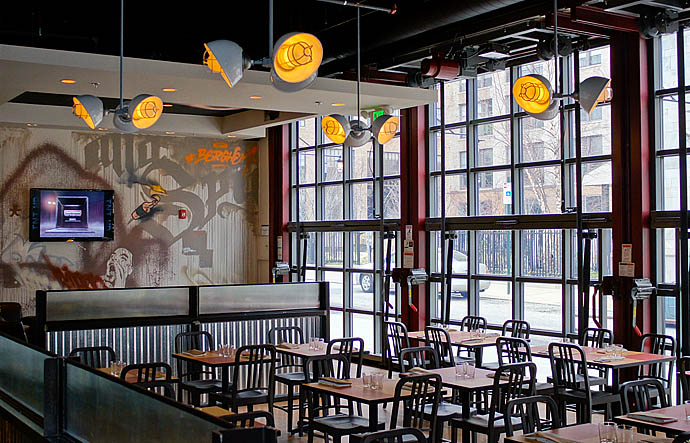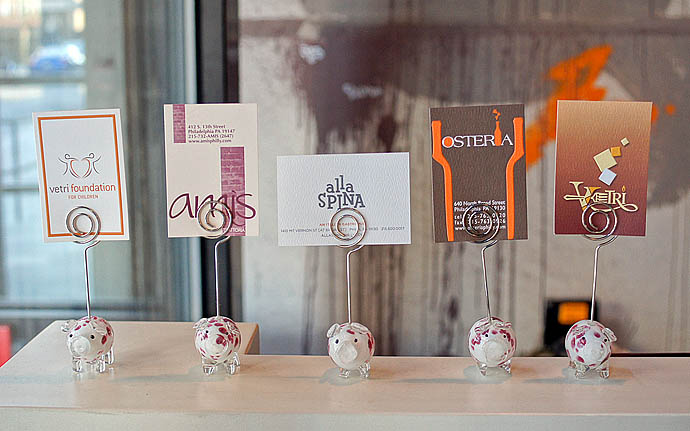 Photos by Danya Henninger
Recent Articles
Drink From the Hoff's Nipples at Bierstube
Philly Beer Week 2013 Preview
Memorial Day Drinks: 5 Fun and Easy Summer Pitcher Cocktails
Feedback
How are we doing? Tell us what you like or don't like and how we can improve. We would love to hear your thoughts!