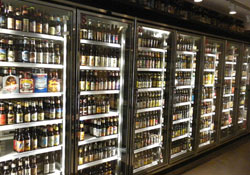 Address
131 E Baltimore Pike
610-566-7767
www.pinpizza.com
About
From Pinocchio's website:
Pinocchio's Restaurant located in Media, PA, takes pride in being dedicated to quality food and good service. The family owned restaurant sets the standard for fresh, homemade pizza.
We're also proud to boast a selection of 850 microbrews, imported, or domestic drafts and bottled beer as well as wine selections and a full bar!
Monday
All Day (10:00 am - 1:00 am): $1.50 Miller Lite bottles, $3 Heineken, Heineken Light, and Amstel Light bottles
Happy Hour (4:00 pm - 6:00 pm): Half price draft beers and mixed drinks; $4.99 apps
Tuesday
All Day (10:00 am - 1:00 am): $2 domestic bottles and $3 Heineken, Heineken Light, and Amstel Light bottles
Happy Hour (4:00 pm - 6:00 pm): Half price draft beers and mixed drinks; $4.99 apps
Wednesday
All Day (10:00 am - 1:00 am): $2 Sam Adams Lager, Dogfish Head 60 Minute, and Magic Hat #9 bottles and $3 Heineken, Heineken Light, and Amstel Light bottles
Happy Hour (4:00 pm - 6:00 pm): Half price draft beers and mixed drinks; $4.99 apps
Thursday
All Day (10:00 am - 1:00 am): $1.50 Bud Light and Coors Light bottles and $3 Heineken, Heineken Light, and Amstel Light bottles
Happy Hour (4:00 pm - 6:00 pm): Half price draft beers and mixed drinks; $4.99 apps
Friday
All Day (10:00 am - 1:00 am): $3 Heineken, Heineken Light and Amstel Light bottles
Saturday
All Day (10:00 am - 1:00 am): $3 Heineken, Heineken Light and Amstel Light bottles
Sunday
All Day (10:00 am - 1:00 am): $3 Captain and Cokes, and Heineken, Heineken Light, and Amstel Light bottles