Type
Bar
Restaurant
Whiskey Bar
Wine & Spirits
Cuisine
Extensive raw bar offerings, plus evolved bar snacks and hearty plates
Average Drink Price
$7-$10
Average Food Price
$10-$15
Hours of Operation
Monday - Thursday 5pm-11pm; Friday 5pm-12am; Saturday 11am- 12am; Sunday 11am-11pm
Atmosphere
Casual
Impress a Date
Impress Your Boss
Neighborhood Hang
Whiskey Connoisseur
Young Professionals
Special Features
Good for Groups
Dress Code
Similar Bars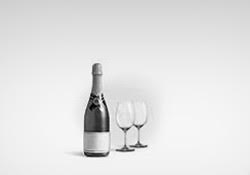 Charlie was a sinner.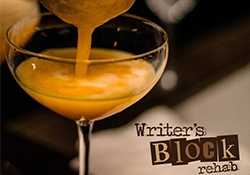 Writer's Block Rehab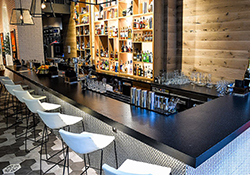 Veda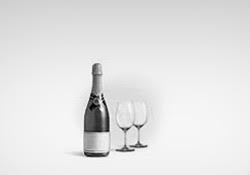 Address
125 Walnut Street
215-253-3777
theoldebar.com
About
Drinkpoint.com
From the website:
The Olde Bar, located in Philadelphia's landmark Old Original Bookbinder's, is a contemporary oyster bar and cocktail lounge steeped in the city's nautical and culinary traditions. Serving oysters on the half shell, along side a smart menu of modern reimaginings of traditional bar snacks and a comprehensive cocktail and spirit list, The Olde Bar is at once a tribute to the city's storied past and an updated version of one of our most beloved dining spaces.
Monday
Happy Hour (5:00 pm - 7:00 pm):
$4-6 libations; Buck a Shuck oysters and $5 snacks
Drinkpoint.com
Tuesday
Happy Hour (5:00 pm - 7:00 pm):
$4-6 libations; Buck a Shuck oysters and $5 snacks
Drinkpoint.com
Wednesday
Happy Hour (5:00 pm - 7:00 pm):
$4-6 libations; Buck a Shuck oysters and $5 snacks
Drinkpoint.com
Thursday
Happy Hour (5:00 pm - 7:00 pm):
$4-6 libations; Buck a Shuck oysters and $5 snacks
Drinkpoint.com
Friday
Happy Hour (5:00 pm - 7:00 pm):
$4-6 libations; Buck a Shuck oysters and $5 snacks
Drinkpoint.com
Saturday
Happy Hour (4:00 pm - 6:00 pm):
$4-6 libations; Buck a Shuck oysters and $5 snacks
Drinkpoint.com
Sunday
Happy Hour (4:00 pm - 6:00 pm):
$4-6 libations; Buck a Shuck oysters and $5 snacks
Drinkpoint.com
Speciality drinks available
Full bar, including a classic & innovative cocktail program