Know of a happy hour or special that isn't here?
Add a special
to have it listed.
Search for Specials
Neighborhoods
+ Show More
Type of Specials
Service Industry Night (SIN)
+ Show More
Types of Bars
+ Show More
Atmosphere
+ Show More
Drink Prices
+ Show More
Features
+ Show More
Featured Specials
Featured Listing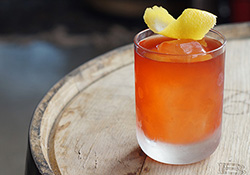 Search Results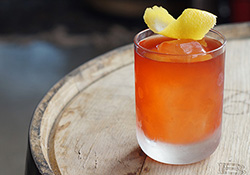 When you're looking for a place to indulge in happy hour Philadelphia has plenty to choose from. At Drink Philly, we're ready to introduce you to some great places. For the hard workers in town, the perfect cure for a long, rough, workday is a drink with colleagues. Finding a great happy hour is the perfect way to gather people together right after working hours are over.
In a busy city like Philadelphia, there's always some bar or pub offering something special. When you come to Drink Philly, we help keep up with the latest specials currently being offered. There are some bars that have long-standing traditions, places where you can always count on a discount from the hours of 5-7pm. With so many new bars, there are always chances to try someplace new for a fraction of the regular price. Maybe it's half-priced bottles of wine, or it's discounts on a pitcher of beer. Whatever you fancy, chances are there's someplace perfect for you and your party. There's also plenty of places to get a deal on bar snacks or light meals.
Drink specials and happy hours do change from time to time. It can be disappointing when you get stuck at a bar where the special you hoped for has been discontinued. Don't get stuck, get online! You can always double check to see if they're still hosting a special here at Drink Philly. You may even find a better bar or a better deal!
Find your happy hour. Philadelphia offers great options for everyone. Drink Philly can help be your guide. Visit some of our recommended bars and let us know what you think. If you are looking for something in particular, check out current drink specials by browsing our site to find the perfect bar for your tastes.