Know of a bar that isn't here?
Add a bar
to have it listed.
Search for Bars
Neighborhoods
+ Show More
Types of Bars
+ Show More
Atmosphere
+ Show More
Drink Prices
+ Show More
Features
+ Show More
#
A
B
C
D
E
F
G
H
I
J
K
L
M
N
O
P
Q
R
S
T
U
V
W
X
Y
Z
Featured Bars
Featured Bar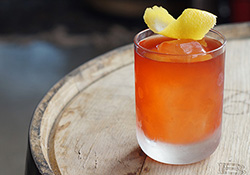 If you are looking for the best bars in Philadelphia, Drink Philly is here to run down some of the finest drinking establishments in the City of Brotherly Love. Whether you are looking for great food, quality craft beer, the best place to catch a game, or an extensive wine list, we can help you choose a venue from the finest bars Philadelphia has to offer for your next big night out.
Whether you're originally from the area, visiting from out of town, or rediscovering the city after years of being away, the bar scene is always changing. That.s what we help you out with. We take stock of the best of the best currently in the city so that you can find the perfect location to have a drink, catch a game, or dine on fine cuisine. With so many establishments to choose from, it takes a special kind of knowledge about what the city has to offer. We.re here to help you search and find places that best suit what you're looking for.
As trends change, we're also here to keep up with those changes! Maybe it's been awhile since you.ve been to the city or it's time that you find some new bars. We'll direct you to the latest and greatest new places as well as let you know about some long-standing gems that have been a top-notch location for a pint or a cocktail for years.
There are so many wonderful bars Philadelphia has to offer, so don't take a chance on a night out or a trip to the city. To find something that really strikes your fancy, browse around Drink Philly for specialist bars to meet particular tastes or just to find somewhere new for your night out. Visit the best bars in Philadelphia when you check out some of our featured bars.