Type
Average Drink Price
$5-$7
Average Food Price
$10-$15
Hours of Operation
Sunday - Wednesday 11 AM-12 AM, Thursday - Saturday 11 AM-2 AM
Kitchen Hours
Sunday - Wednesday 11 AM-10 PM, Thursday - Saturday 11 AM-11 PM
Atmosphere
Beer Connoisseur
Casual
Drink to the big game
Impress a Date
Neighborhood Hang
Relaxed
Young Professionals
Special Features
Good for Groups
Growler Fill
Live Music
Outdoor seating
Television
WiFi
Dress Code
Come as you are!
Similar Bars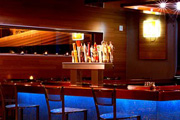 North Bowl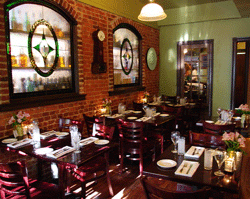 McCrossen's Tavern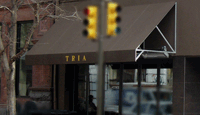 Tria Washington Square West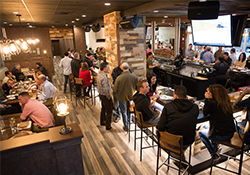 Address
1001 N 2nd St.
(2nd and Wildey)
267-687-1961
urbanvillagebrewing.com
Neighborhood
Northern Liberties
About
From the website:
"Urban Village is the realization of the goal to create a concept that is thoroughly unique in its provision of craft beer and natural fermented yeast dough pizza fired in brick ovens. The result is a neighborhood brewpub that meets the same excellent quality standards of service the business moguls are known for."
Monday
Happy Hour (5:00 pm - 7:00 pm): $1.5 tasters, $3 half pints, $5 full pours, $10 pizzas
Tuesday
Happy Hour (5:00 pm - 7:00 pm): $1.5 tasters, $3 half pints, $5 full pours, $10 pizzas
Wednesday
Happy Hour (5:00 pm - 7:00 pm): $1.5 tasters, $3 half pints, $5 full pours, $10 pizzas
Thursday
Happy Hour (5:00 pm - 7:00 pm): $1.5 tasters, $3 half pints, $5 full pours, $10 pizzas
Friday
Happy Hour (5:00 pm - 7:00 pm): $1.5 tasters, $3 half pints, $5 full pours, $10 pizzas