Type
Average Drink Price
$7-$10
Average Food Price
$7-$10
Hours of Operation
Monday - Wednesday 4 PM-10 PM, Thursday 4 PM-11 PM, Friday 4 PM-1 AM, Saturday 12 PM-1 AM, Sunday 12 PM-11 PM
Kitchen Hours
Monday - Sunday 5 PM-10 PM
Atmosphere
Beer Connoisseur
Bright
Casual
Impress a Date
Impress Your Boss
Neighborhood Hang
Relaxed
Trendy
Whiskey Connoisseur
Young Professionals
Special Features
Cocktail Pitchers
Dress Code
Come as you are!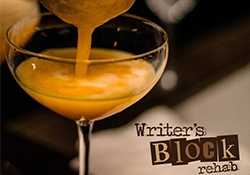 Address
1342 Cypress St.
(267) 534-3134
Neighborhood
Midtown Village
About
From their Facebook page:
"A social space in the heart of the 13th street social district that is focused on customers, great craft Cocktails, Wine, Coffee, Tea and light fare food."

Events
Whiskey, wine, and beer school on rotation on Tuesdays. Music events and outdoor block parties once a month in the spring, summer and fall.