Drink Philly Class: Beer 201: Belgian Beer, June 28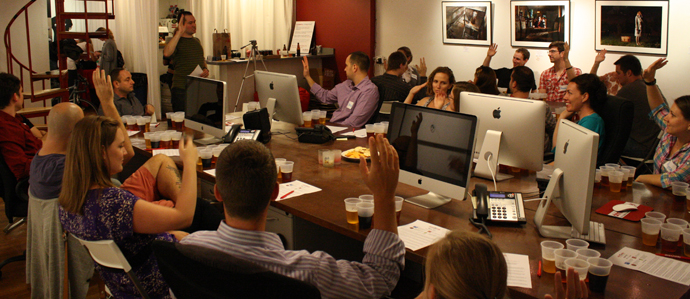 Belgium is known for many things: decadent chocolate, drool-inducing waffles and some of the greatest beers the world has to offer. In our newest class, Beer 201, you will discover the diverse styles of Belgian beer — both traditional and innovative — without the trans-Atlantic flight.

In this class, our estimable teacher Steve will discuss the tapestry of flavors and styles that comprise the world of Belgian beer, as well as a little bit about the places they come from. You'll learn about the Trappist monasteries of the Belgian countryside, the spontaneously fermented lambics of the Brussels Valley, and everything in between.
Featured Belgian Beers for the evening:

Boone Kriek - Lambic (5% ABV)
Monk's Flemish Sour - Flander's Oud Bruin (5.5% ABV)
Popperings Hommel Bier - Belgian IPA (7.5% ABV)
Westmalle Trappist Ale - Trippel (9.5% ABV)
St Bernardus 12 - Quadrupel (10% ABV)

Along the way, you'll also look at some of the hidden gems from the lands of Wallonia and Flanders. Particularly useful if you're planning a trip to Belgium, this class is also perfect for those who prefer to live vicariously through their beer.
Op uw gezondheid! or A votre santé!
Event Date: 06/28
Event Time: 7-9 PM
Location: Drink Philly Intergalactic Headquarters
Price: $30 per person
Website: http://skl.sh/LiwjUI

Recent Articles
Sign Up for Early Word on Brad Pitt and Angelina Jolie's Next Wine Release
Neshaminy Creek and Old Forge Kick the Keg Battle at Perch Pub, May 16
Bainbridge Street Barrel House Gets Hopped Up on the (Dark) Horse, May 15
Feedback
How are we doing? Tell us what you like or don't like and how we can improve. We would love to hear your thoughts!