Featured Event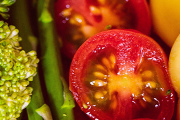 On Sunday, August 14, Philly's first ever fully vegan food and beer festival, S.E.E.D., will make its debut at Sugarhouse Casino.
Location: Sugarhouse Casino
Time: 2-6PM
Price: VIP: $65; GA: $45; DD: $35
Featured Event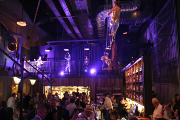 Audi's FEASTIVAL, Philadelphia's premier annual gourmet food festival, will return for its 7th year on Thursday, September 29 from 7 PM - 10 PM at FringeArts on Columbus Boulevard.
Location: FringeArts
Time: 7 PM - 10 PM
Price: Before Aug. 18: $225; After Aug. 18: $300
Drink Specials - Philadelphia Events
For large groups looking to enjoy themselves on a budget, happy hours can provide a cost effective way to socialize with friends and co-workers. At Drink Philly, we.re here to help guide you to some of the best drink specials Philadelphia has to offer. With such a wide variety of locations in a city of this size, there are sure to be options to meet any particular taste. So, if a bar doesn't feel like a good fit, there are plenty more to try until you find the perfect one for your group.
So, how can we help you? We have done our research and found some of the best ways to save on a night out in the city. If you.re coming in from out of town, we can help you find a place that suits your sense of style and won't break the bank. If you.re a native looking to try new things, we've got plenty of places that are running seasonal or short-term specials. There is an ever-changing array of places to get a great deal. So, whether you.re looking for beer by the pitcher, wine by the glass, or half-priced cocktails, you can find a bar right here.
There are lots of reasons to scout out a deal. If you.re looking to bar hop, check out what we have listed first. It's a great way to plan a night out that includes stopping by all the local favorites offering specials. Let us help you plan your night out for bachelor and bachelorette parties, birthday and anniversaries, date nights, and other special occasions. These all call for different atmospheres, our site can help you find an establishment to suit each type of celebration.
Browse Drink Philly for more ideas on where to get drink specials. Philadelphia offers some great cost-effective ways to enjoy time with friends. Browse through our guides to the city's bars, and you will be sure to find a location or a few that fit you perfectly.