The Favorite Drinks of 11 Philadelphia Celebrities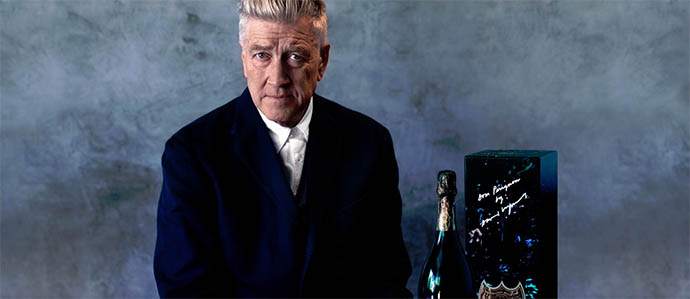 Above, David Lynch poses with his custom Dom Perignon bottles
Philly has been the home of numerous people who've gone on to be famous over the years. Whether known for working in front of or behind the camera, at the end of the day all of them just need to relax. Here are 11 Philadelphia celebrities along with their favorite drinks.

Danny Bonaduce: Vodka Cranberry
Danny's TV show Breaking Bonaduce captured him falling off the wagon hard. In one scene, he chugs a bottle of vodka before speeding away on a scooter.

Will Smith: Pina Colada/Daquiri
According to Eva Mendez, not only does Will like girly drinks, but he's also quite a lightweight.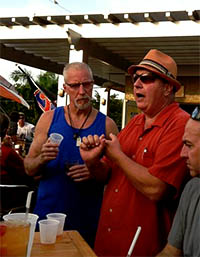 Dick Clark: Schaefer Beer
This TV legend worked as a broadcaster in Philly and did commercials for Schaefer Beer in New York. He was eventually fired because the brewery owner thought he looked too young to drink.

Pat Croce: Leblon Cachaca
Entrepreneur and former 76ers owner Pat Croce is also a pirate enthusiast. He owns a Key West restaurant called Rum Barrel, and became a partner in Leblon LLC.

Richard Gere: Soave White Wine
Richard Gere likes all sorts of white wine, except Riesling. He avoids red wine because it makes him sleepy.

David Lynch: Dom Perignon
Surrealist director David Lynch is such a fan of the Champagne that he designed a limited edition series of Dom Perignon bottles.

Pink: Jameson
Pink and her husband were going to name their child Jameson if he was a boy. There is a family history with the name, and it also happens to be their favorite drink.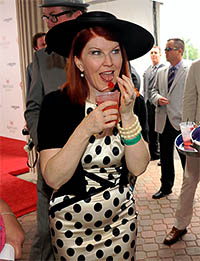 David Boreanaz: Guinness
The Buffy the Vampire Slayer star likes beer, particularly Guinness, so much that he has his own draft system at home. He keeps his mugs in the freezer so the beer is always cold.

Kate Flannery: Vodka
Kate's family used to own a bar in Philly, which served her well when acting as office alcoholic Meredith in The Office. Her favorite liquor is vodka.

Ben Franklin: Wine/Ale
"God made beer because he loves us." While undoubtedly true, Ben's original quote was slightly different and was not about beer, but wine. Franklin did like drinking beer, and historians agree he likely drank Old or Scotch Ale.

Kate Flannery photo by Theo Wargill – WireImage / Getty
Recent Articles

Feedback
How are we doing? Tell us what you like or don't like and how we can improve. We would love to hear your thoughts!