Local Winery Spotlight: Vox Vineti Wines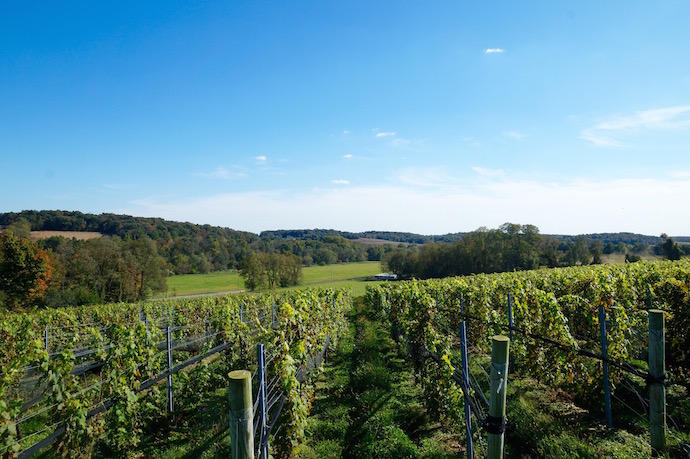 Ed Lazzerini says his goal is clear - to make world class wine in Pennsylvania. From the taste of it, he is well on his way. He's already caught the eye of top tier restaurateurs such as Vernick and Starr, and is making a name for himself in the Mid-Atlantic wine region. The vineyard is not your typical winery tasting room. Tastings are by appointment only and are done in person by Lazzerini, the winemaker himself, where he will educate you about the soil, the winery, and what goes into making fine wine.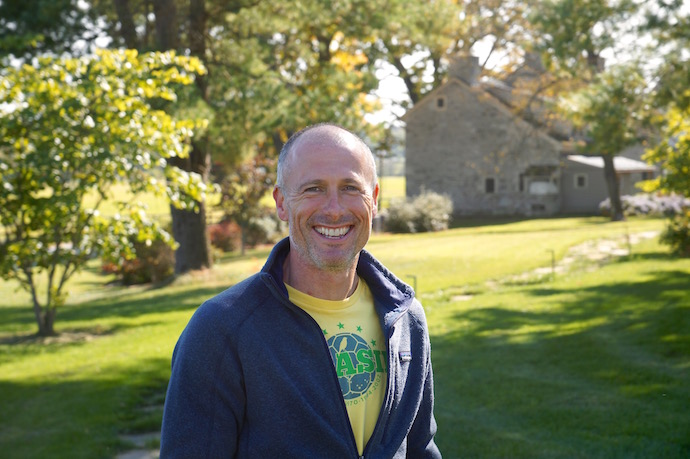 The name Vox Vineti is Latin for "voice of the vineyard," and their objective is to make globally competitive wine, meaning the price point of the wine should deliver the same characteristics as a similar style or variety of wine from other established wine regions. It's located in Christiana, Pennsylvania and is only around ten years old, but the wine that's been made in those ten years is impressive, to say the least. The focus of the wine is definitely quality over quantity, with wine production only around 200-300 cases per year.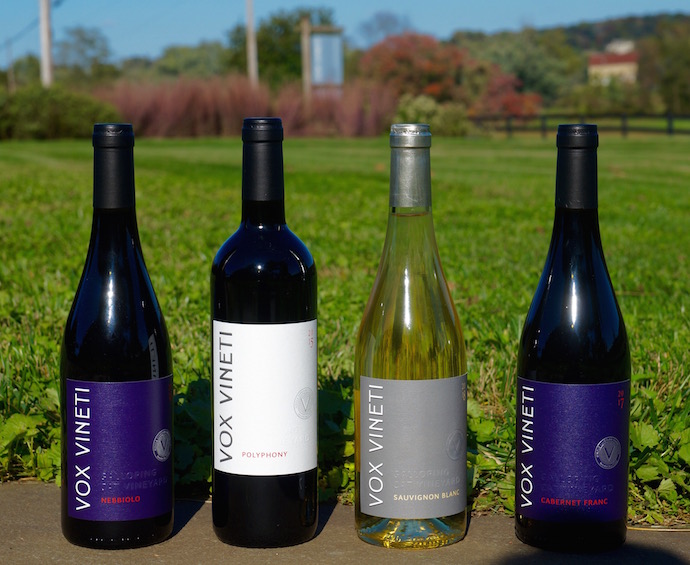 Vox Vineti's focus is Old World, French-style wine - less tannin and less fruit forward with more savory characteristics and more complexity. They are food friendly, and as Lazzerini describes them, made with "maximum intervention in the vineyard with minimal intervention in the cellar." He wants the wines to speak more of the place the grapes are grown and less of the winemaking process. Their varietals include Sauvignon Blanc, Discantus Rosé', Cabernet Franc, Petit Verdot, Polyphony (a Bordeaux style blend), and a soon to be released Nebbiolo.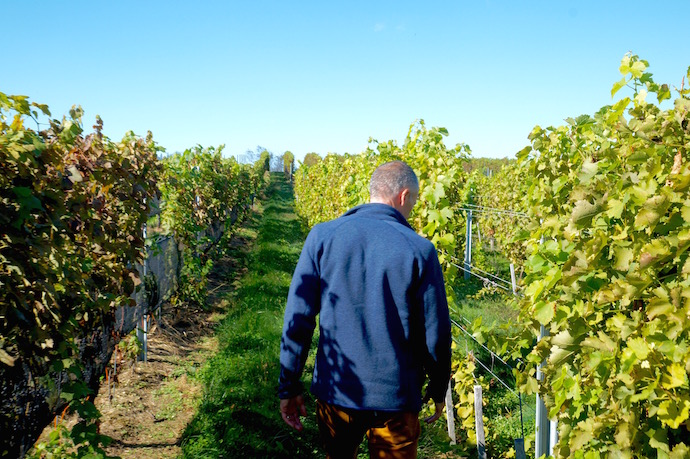 Lazzerini knew he wanted to be a wine grower when he was 15. He caught the food and wine bug when he was ten years old on a trip to Burgundy with his parents and as a child knew he wanted to grow grapes and make wine. He later went on to pursue an education in computer science, but his dream of winemaking never dwindled.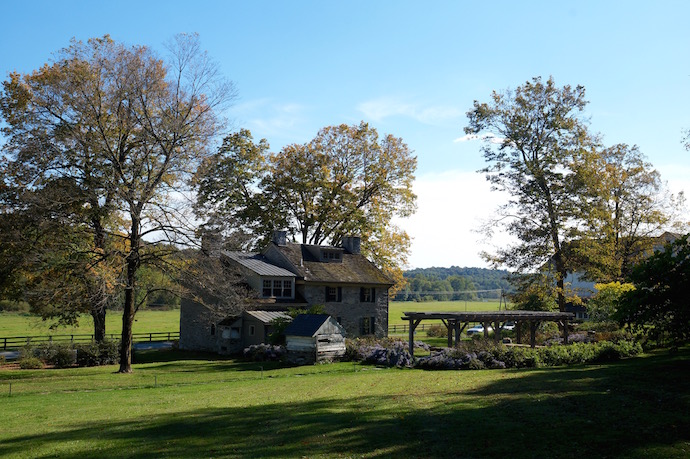 Ed and his wife Adrienne were living and working in Manhattan in the early 2000s when they started exploring the idea of opening their own winery. They researched various wine regions across the country, settled on the Mid-Atlantic region and started tasting wines and speaking to wine growers in the area — as well as Northern Virginia in the Shenandoah area — to get advice about winemaking in the area.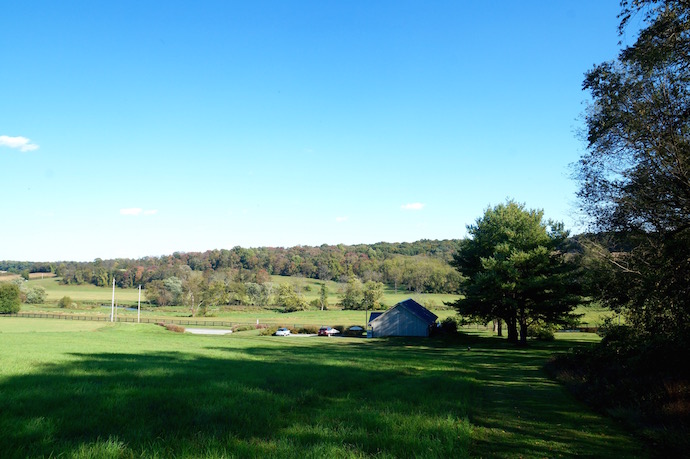 Lazzerini began researching and attending classes from winemakers such as Jim Law in Virginia, who acted as informal mentors, as well as learning from apprentices of Law who later became winemakers of their own. He spent years reading about soil and attending classes from winemakers, learning everything he could, and what he found is it all hinges on the right soil.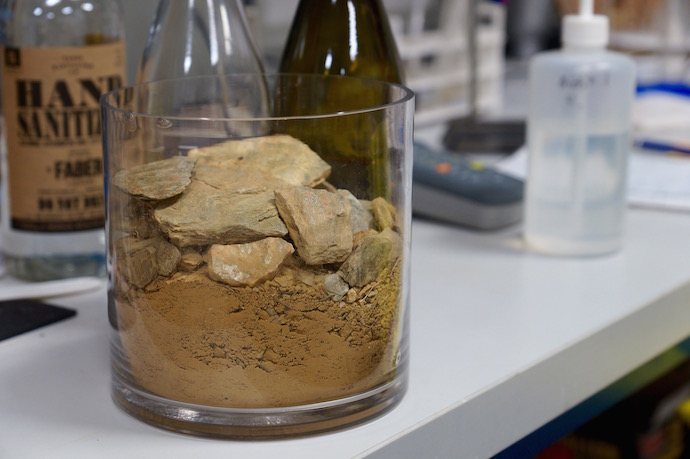 Ed understands soil. He is a self proclaimed "dirt nerd," and can talk for hours about soil characteristics and the exact reasons you need them to grow grapes. In 2006 they found an area with the necessary soil characteristics in the Andrews Bridge Historic District of Pennsylvania and, while on their honeymoon, purchased the land and their new home.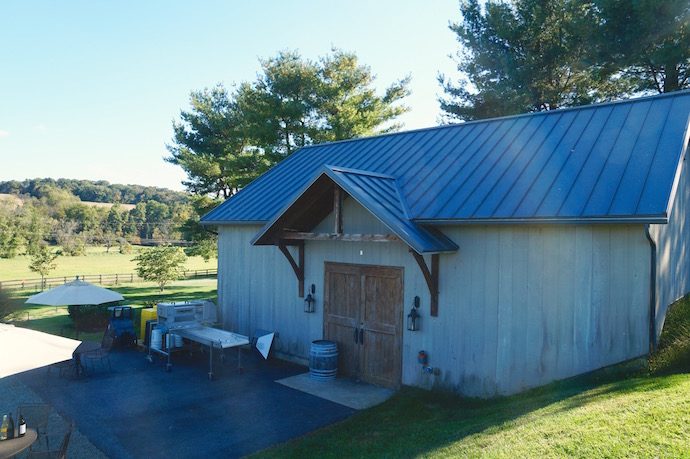 Examining the soil of the land made him confident this was the right place for their vineyard. They then spent several years getting to know the soil by digging 50-60 soil pits to see where it varied and to learn about the composition. They planted 200 vines for an experimental plot to practice viticulture and get a sense of the behavior of the soil and vines. In 2010, they had their first real planting of 3 ½ acres of 7,000 vines and they've been growing the vineyard slowly since. Today they have around 12,000 vines with a total of 80 acres available for expansion.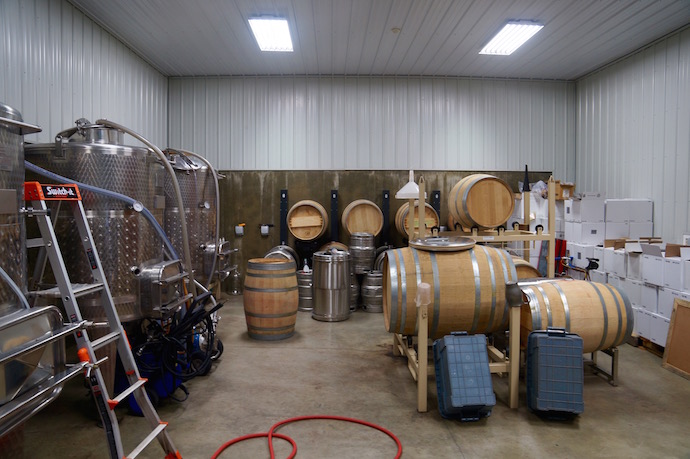 Lazzerini brought on two French consultants to start the vineyard. Catherine Peyrot Des Gachons has done groundbreaking research in Sauvignon Blanc and has made wine in several areas in the west coast of the U.S. and in France, and she has a PHD from the University of Bordeaux and is a seasoned winemaker. Lazzerini met Gachons while she was working with Setter Ridge Vineyards in Kutztown, PA, and she was highly recommended. He also brought on Xavier Choné, a viticulture consultant who received his PHD alongside Gachons. He was instrumental in helping tweak the vineyard and focus more on water stress induction, an integral part involving the vines.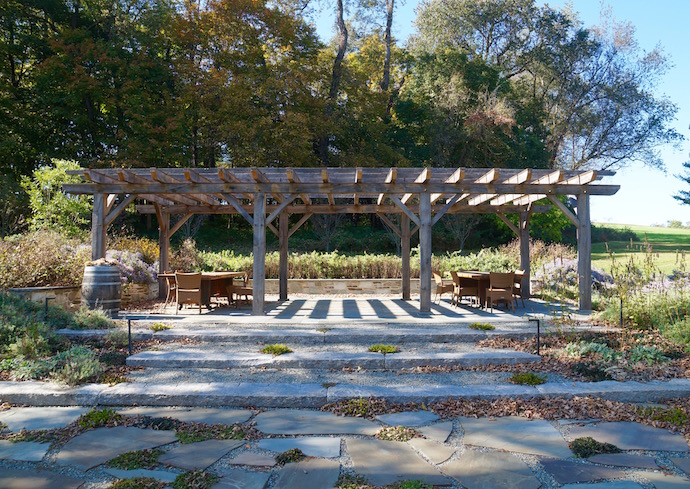 Frequent buyers of Vox Vineti can enjoy their case clubs. Purchasing a case of wine automatically enters you into the "Community" membership, which gets you a year's worth of complimentary wine tastings during regular tasting room hours and access to limited-edition wines available exclusively to members. Buying two cases of wine will get you into the "Vintner's Circle" membership, which gives you the same benefits of the Community membership, plus invitations to two barrel tastings, bespoke wine service at your home or place of business, and best of all, invitations for two to their open-air guest chef dinners on the estate on their beautiful terrace. You can learn more about memberships here.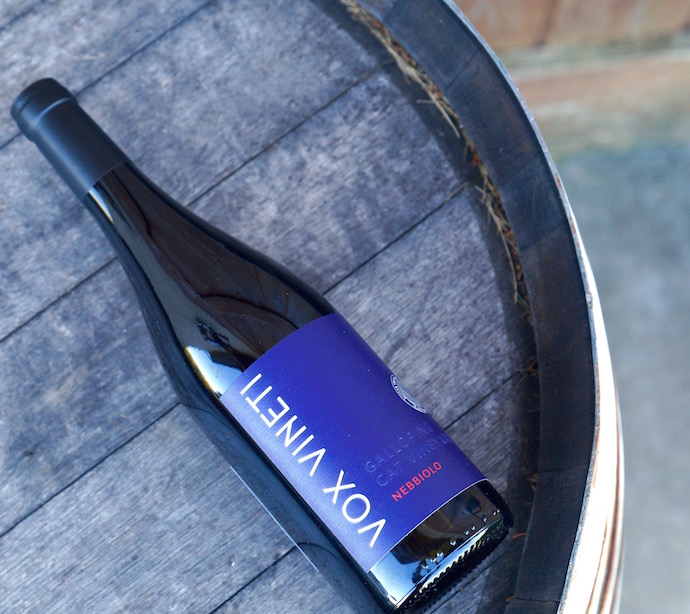 The Vox Vineti tasting room is open for outdoor tastings (with heaters) on Saturdays and Sundays only from 1 PM to 4 PM. Reservations are required and can be booked online. You can find out more about tastings and reservations here.
You can order directly from the winery and pick up in person or have it shipped by ordering here.
You can also find Vox Vineti wines in the following Philadelphia locations:
Vernick: restaurant and retail bottle shop
The Love: restaurant only
Kensington Quarters: restaurant only
Martha: restaurant only
Bloomsday Cafe: bottle shop
Vox Vineti Wines, 49 Sproul Rd, Christiana, PA 17509
Tags:
Local Winery Spotlight
Recent Articles

Feedback
How are we doing? Tell us what you like or don't like and how we can improve. We would love to hear your thoughts!