Philadelphia Bars, Chefs and Restaurants Winning the Social Media Game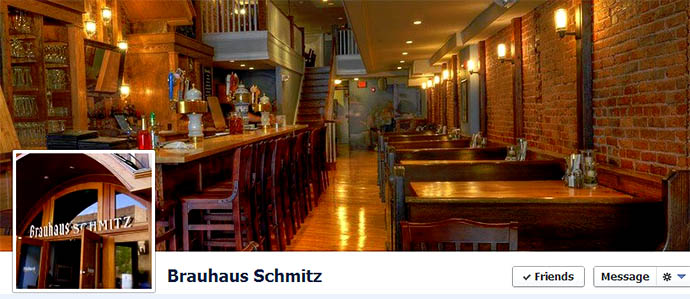 In town where there's a new opening every other week, restauranteurs both veteran and new can stand out from the pack with social media campaigns. Utilizing Twitter, Instagram and Facebook has been a boon to those looking for easy and quick ways to promote daily specials and keep the conversation going around their establishments. Here are some of Philly's social media superstars in the hospitality industry.
Hop Sing Laundromat: Before this Chinatown bar even officially opened its doors, it built up incredible hype by giving everyday Joes access to free preview tastings. Single-named proprietor Lee wielded Twitter like a pro and got everyone talking and engaged. Followers were encouraged to book reservations via twitter and then show up exactly on time and well dressed in order to experience something fun and incredible.
Alla Spina: The folks at Alla Spina do an great job with engagement on Twitter, and also share some great food photos on Instagram, but they took it a step further with the video series helmed by general manager Steve Wildy called "The Weekly Wildy." The most recent was a hilarious take on the Harlem Shake meme, which was used as a promo for the March monthly Industry Night event.
Scott Schroeder: The chef at of South Philadelphia Tap Room and American Sardine Bar is cited often as an example of someone who successfully uses Twitter. Schroeder also shows off his skills as a sandwich artist on Instagram with some seriously mouthwatering shots. Not everyone can get away with being as candid as Schroeder on social media, but he's still a great case study on how to build repertoire with fans and regulars.
Vedge: On both Facebook and Twitter, Rich Landau and Kate Jacoby keep fans abreast of changes on the menu, recipe testing, happy hour specials and write-ups in the press. They've got a super healthy following on both platforms — the frequent updates and conversations with fans and follwers are keys to the success.
Brauhaus Schmitz: This South Street German beer hall uses Facebook to promote events and keep fans in the loop. The folks who run the account keep the photo albums up to date with beautiful pictures recapping events, and they're also very good at engaging with followers on Twitter. Chef Jeremy Nolan also runs a popular account.
Stateside: Although his days at Stateside are coming to an end, chef George Sabatino and Stateside are a great case study of how to combine to wield social media to effectively build and bring back regulars. Sabatino is great at constructing beautiful plates, and he keeps his Instagram updated regularly. The restaurant keeps the conversation going by retweeting positive customer experiences and media writeups.
Lucio Palazzo: Scrolling through the La Calaca Feliz chef's Instagram feed is kind of tortourous since everything looks so incredibly delicious. If you haven't tried this contemporary Mexican restuarant in Fairmount, the pics will definitely convince you to get over there. And yes, the food is as delicious as it looks! La Calaca Feliz also does a good job keeping Facebook regularly updated with specials, photos of new menu items and info on events.
Lloyd's: a newcomer to the scene, this Girard Avenue whiskey bar introduced itself on Facebook before even launching a traditional website. Lloyd's also does a great job using Instagram to promote daily drink specials and new menu items.
Recent Articles

Feedback
How are we doing? Tell us what you like or don't like and how we can improve. We would love to hear your thoughts!