Philadelphia Sin Tax? More Like: Last Ditch Effort to Save the Schools Tax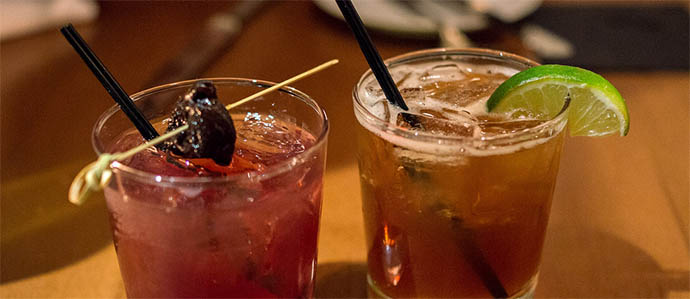 Almost two years after Mayor Michael Nutter was tried in the court of public opinion as a crackpot nanny-stater for proposing a modest tax on soda and other sugar-sweetened beverages as means of bailing out Philadelphia's crumbling public school system, the school's financial situation is hardly getting any better. And now the buzzkill of a 50 percent increase on the the liquor-by-the-drink tax is being eyed as way to stop the bleeding.

When liquor-by-the-drink was first put forth by the former Governor (then still Mayor) Ed Rendell back in 1995, critics charged that the 10 percent added to each drink sold over the bar would kill business for restaurants and drinking establishments in the city. The thinking then was, people who go out after work in Center City and surrounding neighborhoods will stop patronizing Philly establishments and instead get on their outbound trains to drink closer to home far beyond the reaches of that pesky sin tax.

Clearly that proved false. Sure the price of drinks went up, but no one stopped drinking because of it. You can argue that the number of active liquor licenses in the city has diminished since liquor-by-the-drink was first instituted, but take a look around Center City and its surrounding neighborhoods and it's pretty apparent that the number of establishments serving booze has grown exponentially. And so has the number of eager drinkers who patronize them.

The fact that the "Soda Tax" was never passed is a tragedy. Had it gone through, it would've amounted to a few measly extra cents added on to the price of each bottle of the stuff sold, and this business of Philadelphia's liquor-by-the-drink tax jumping from 10 to 15 percent wouldn't even be an issue. But "Big Soda," and the millions of dollars it rolled up into town with made certain that it would fail.

So, while soda is currently free of any additional taxes, the School District is already in hole for $304 million for next year. And if a solution isn't found soon, the "Doomsday Budget," which the School Reform Commission just passed this week, will ensure that classes will resume this fall as scheduled, but will do so without counselors, athletics, arts, music, paper, books, and nearly everything else vital to a child's education.

No doubt, prices going up on drinks is a bummer. But sadly, Nutter's liquor-by-the-drink tax increase is the last hope for the city's schools and their ability to provide students with some semblance of a quality education. In that context, who in good conscience is going to side with cheaper booze?
Recent Articles

Feedback
How are we doing? Tell us what you like or don't like and how we can improve. We would love to hear your thoughts!