Beer Review: Samuel Adams Grumpy Monk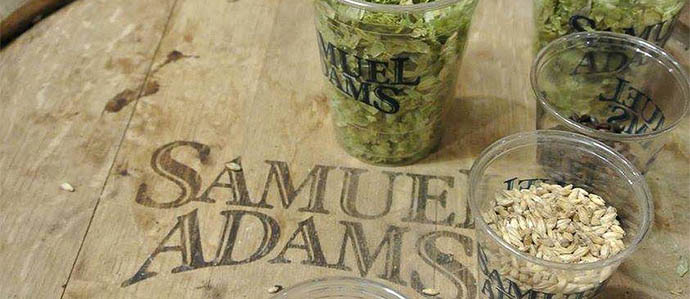 The ongoing effort to merge the big-ass, hoppy taste of an American IPA with the more exotic spice of a Belgian pale ale brings us Grumpy Monk, the Boston Brewing Company's send up of the increasingly familiar hybrid style. It's a seasonal one-off that's part of Sam Adams' ongoing roll-out of limited-release beers. And though it shows up late to this American-Belgo party — Urthel Hop-It, the Belgian-born trailblazer largely responsible for this crossbreeding has been around since the mid-aughts — it's possible that it benefits from the tardy arrival.

Like most examples of this growing genre, Grumpy Monk's key traits are a strong floral and citrus hop presence, backed by peppery and clove-like spice derived from Belgian yeast. It pours a medium golden-amber color with medium to high clarity, and has a fluffy head that lingers long enough to coat the sides of the glass in frothy lacing as one sips away at it. On the palate, the medium-bodied, mildly carbonated ale's malt component imparts hints of caramel and more fruit. It finishes dry and spicy with lingering traces of herbs, citrus and cloves.

It's a virtuous brew that's well worth the price of admission — as advertised, it delivers a pleasant hop taste fused with the telltale Belgian qualities. But unlike other beer-makers attempts at melding American and Belgian sensibilities, it keeps the bitterness and the spiciness in check, which has Sam Adams' brewers deserving of applause. Find the 6.5% ABV brew with 55 IBUs in draft or 12-oz. bottle in select markets around the U.S.
Recent Articles

Feedback
How are we doing? Tell us what you like or don't like and how we can improve. We would love to hear your thoughts!