More Details Emerge on Townsend Wentz's New Restaurant on East Passyunk Ave.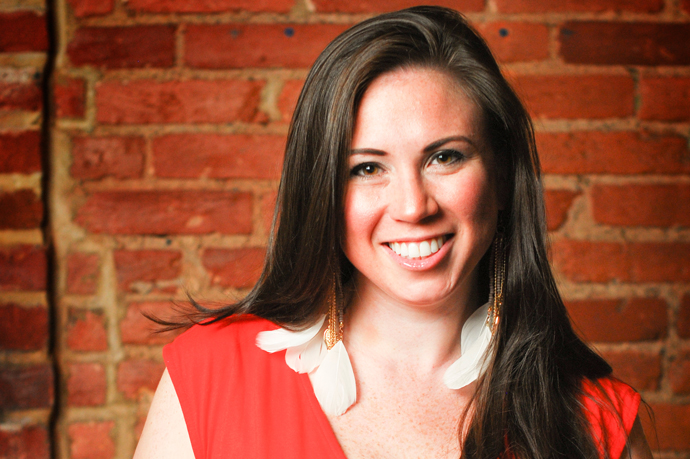 Work appears to be getting underway this week at 1623 E. Passyunk Ave., the former site of short-lived Sophia's and future location of Townsend Wentz's forthcoming and still yet named venture. But exactly what's happening behind those papered-over windows still remains a mystery.
As you will recall, Wentz is the Four Seasons and Lacroix alum who turned former shot-and-beer joint McCrossen's Tavern into a critically well-received gastropub with a solid reputation for turning out fine dining-caliber cuisine without the fussy trappings of tuxedoed service and white tablecloths. No doubt his arrival on East Passyunk Avenue is generating excitement along the booming restaurant row.
To get a better sense of what's coming, Drink Philly caught up with Lauren Harris who serves as Wentz's right hand. What he did for the McCrossen's menus, Harris matched at the bar with thoughtfully planned wine lists, regularly rotating taps and a clever cocktail program. Before that she served as assistant sommelier and beverage manager at Twenty21, director of education at Tria and sommelier at Astral in Australia. Her fiance Colin Leary, who also worked alongside Wentz at Twenty21 and McCrossen's is signed on as part of the kitchen crew for the new restaurant.
"The dynamic of front of the house and back of the house working together in a restaurant is always delicate," Harris told us was the reason she decided to join Wentz in opening the restaurant. "I think when you strike the right balance and you're simpatico with somebody, it's incredibly valuable and powerful. Tod and I see eye to eye on food, service, and beverage."
Harris's first order of business will be building the new restaurant's beverage program from the ground up, a task she says she's incredibly excited to tackle.
"This will be everything I've ever wanted in a restaurant," she said. "This will be excellence."
Downstairs, the restaurant will seat roughly a dozen at the bar, 10 at hightop tables and up to 25 more in the first floor dining room. The bar will feature 10 or so rotating wines available by the glass, three rotating craft and local beers on tap, a wine list with more than 50 bottles, and a "solid" cocktail program. Another dining room on the second floor will seat up to 30 more.
Via email, Wentz told us that he is "very excited to have Harris on board to develop the restaurant's unique by-the-glass wine program and carefully curated beer list." He added that his menu, which will offer a range of modern French plates flecked with Spanish and Italian influences, will be very "wine-driven." He said the space itself will have a warmer, more welcoming vibe than its predecessors, and feature a "well-appointed but not formal" atmosphere.
As far as an opening date is concerned, Wentz is remaining mum. Stay tuned, we'll keep you posted as more details surface.
Tags:
Beer
,
Cocktails
,
Food
,
Wine
Recent Articles

Feedback
How are we doing? Tell us what you like or don't like and how we can improve. We would love to hear your thoughts!