2014 Super Bowl Ads: The Nostalgic, The Sappy, and the Downright Weird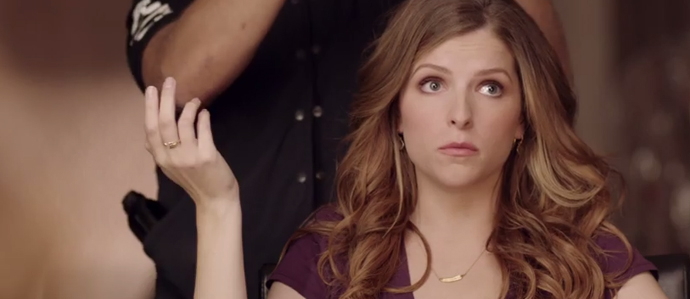 Now that we've tossed our red Solo cups into the recycling bin and wiped the wing sauce from our chins, let's take a look at the big winners and bigger losers from the Super Bowl ad wars.
Gone were the racy, sexy, and shocking spots of yesteryear. This year's batch was fairly buttoned-up, which felt a little like I was scrolling through my Grandma's Facebook newsfeed. Puppies, Muppets, and yogurt figured prominently. So did Bob Dylan, who actually looks like my grandma.
Most of the ads could be classified into three camps: The nostalgic, the sappy, and the straight-up weird. Let's dive in.
Let's start with the Nostalgic:
Radio Shack gave us the '80s commercial no one wanted. '80s are out, Radio Shack! They're dustier than my old Teddy Ruxpin. But on the off-chance that you aren't bored by Hulk Hogan, Alf, and DeLoreans by now, then you were probably stoked to see 'em featured in a spot together.
Also coasting on our nation's sense of nostalgia was the "Full House" Dannon Oikos yogurt commercial. The spot made no sense except to say, "Look at how we put these three men from your childhood in the same room! Are you smiling? Yes? Well then buy our yogurt."
Speaking of '90s men in the same room, Jerry Seinfeld and George Costanza did a bit at Tom's Restaurant. Newman made a cameo but it didn't add to the energy. If anything, it deflated it. The spot wasn't funny or interesting and appeared to be an ad for Seinfeld's enjoyable web series, "Comedians in Cars Getting Coffee". Too bad this spot didn't capture the joy of his show.
Have a Kleenex ready. Here were the Sappy:
If Budweiser thought a sunny, heartland-soaked ad featuring a puppy and a Clydesdale would tug on anyone's heartstrings, they were completely right! Their ad "Puppy Love" took the top spot in USA Today's Ad Meter. Did it make me want to drink a beer? Eh, not really. Did it make me want to cuddle a puppy? Hell freakin' yes!
TurboTax took on prom in a cute way even though the concept didn't really have anything to do with taxes.
And Chevy made an ad that immediately made everyone feel bad if they mocked its slow pace because it was about cancer recovery. Way to make all of us homebound jokesters feel crappy, Chevy.
Who approved this dreck? Here's the Weird:
Newcastle released a hilarious ad that they would've run during the Super Bowl, but didn't. Told in storyboard form, it has party sharks, Anna Kendrick in body paint, CGI'ed cats (or teacup pigs; they haven't decided yet), catchphrases, robots, and aliens. Even your friend who doesn't give a shit about sports will find a funny detail in the clip to enjoy.
Meanwhile, the behind-the-scenes spoof appears to be the biggest non-commercial in the history of Super Bowl ads.
Butterfinger imagined itself as a booty-shaking, pansexual party boi. And it worked on all levels for me.
But I'd wager GoDaddy's "Bodybuilder" spot made more people scratch their heads than sign up for their service.
Stephen Colbert shilling for Wonderful Pistachios managed to be both funny and disappointing, much like the second season of "Eastbound & Down".
But the lamest attempt to be weird was by Bud Light who somehow made hot twins, llamas, Don Cheadle, OneRepublic--even Arnold Schwartzenegger in a wacky wig!--utterly joyless. The commercial felt like it was made by a bunch of unfunny seventh graders who'd never seen The Hangover, but tried to recreate the premise anyway. I will say that my lack of interest did cause me to want to drink a beer to quickly forget what I'd just seen, so maybe that was the plan all along? Well played, Bud Light.
Tags:
Beer
,
Sports
Recent Articles

Feedback
How are we doing? Tell us what you like or don't like and how we can improve. We would love to hear your thoughts!