'The Walking Dead' Inspires the World's First Brain-Based Beer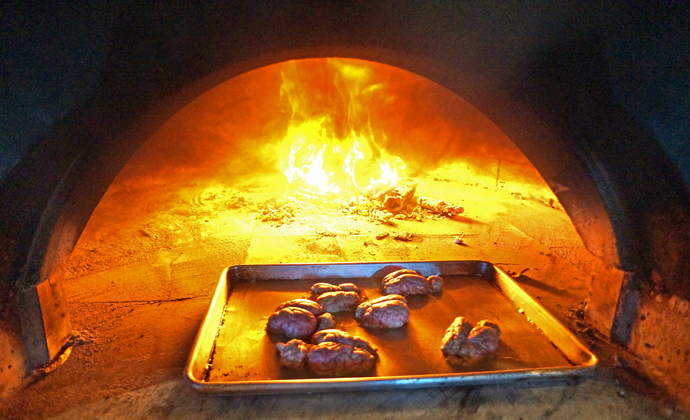 In the run-up to the season finale of AMC's hit zombie-apocalypse show, The Walking Dead, brewers at Philadelphia's Dock Street Brewery have created what we believe may be the world's first ever beer brewed with real brains.
They're from goats, but nonetheless, they're brains.
Head Brewer Justin Low, who's obviously a big fan of the show, cooked up the idea for the grey matter-infused brew, which he's dubbed Dock Street Walker, while Monday morning quarterbacking each week's episode with brewery rep and fellow fan Sasha Certo-Ware. Over countless conversations, they decided they wanted to pay tribute to the smash-hit program, and ultimately decided that a beer brewed with real brains was the only way to do it.
Using malted wheat, oats, and flaked barley for a smooth, creamy mouthfeel, Low brewed an American Pale Stout that weighs in at 7.2% ABV. In addition to the Fuggle hops, which provide a delicate earthiness, and cranberries that give it a sinister, bloody hue and slight tartness, Low added goat brains that were smoked in Dock Street's wood-fired pizza oven to the mash just before sparging the wort.
The result? A subtly smoky yet very drinkable stout.
Dock Street will release its new brainy brew on March 30th in conjunction with The Walking Dead's season finale. The evening will include live music from Face and the Filthies, goblets of Dock Street Walker and a screening of season four's final episode on the brewpub's giant projection screen.
Photo: Dock Street Brewery
Tags:
Beer
Recent Articles

Feedback
How are we doing? Tell us what you like or don't like and how we can improve. We would love to hear your thoughts!