The Secrets of Bourbon From Dane Huckelbridge, Author of 'Bourbon: A History of the American Spirit'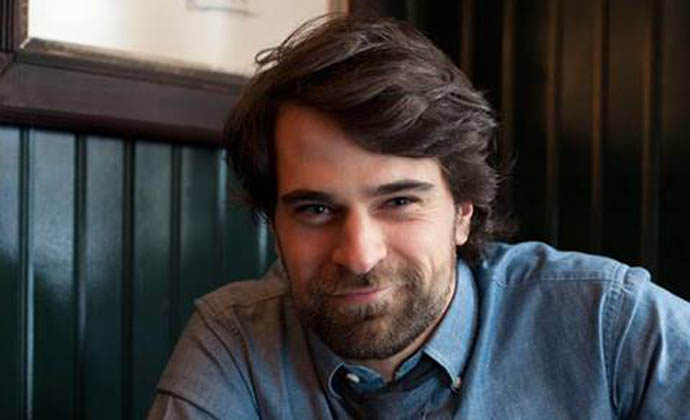 Dane Huckelbridge's first book, Bourbon: A History of the American Spirit, traces U.S. history through one of the nation's favorite things, Bourbon whiskey. From it's origins--and the on-going battle over whether it was named after the Kentucky county or the street in New Orleans amongst other possibilities--to how the craft distilling movement is changing the look (and more importantly, taste!) of the market today it is both completist without being boring.
We caught up with Huckelbridge to chat drinking, drinking and more drinking.
You live in New York, so, where do you like to go? What do you drink?

For a good cocktail, I've always loved going to Angel's Share, PDT, and Goat Town. When it comes to beer, you can't beat a big stein at Zum Schneider, or a pint of Guinness at Molly's Shebeen. Old Town Bar is great when you're in the mood for something old-school, and the Flatiron Room has a huge selection of whiskeys.
How does New York stack up to other "drinking cities" in the U.S. and the world?

I'd say New York is at the very top when it comes to drinking; we just have so many great bars. That being said, the pubs of London and Dublin are wonderful, the late night parties in some of the Parisian cafes we used to go to were a blast, and if you can't have fun on Frenchmen Street in New Orleans, well, there might be something wrong.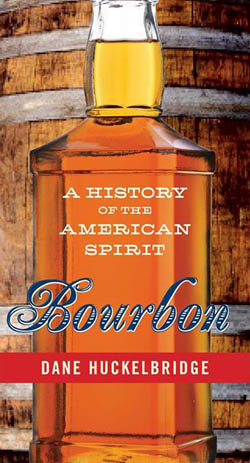 You've teamed up with Red Hook-based Widow Jane Distillery for some events. What big developments are you seeing in the craft distilling movement in the city? What are you looking forward to?

I think just the fact that distilling is actually occurring in New York City is a pretty exciting development. New York has a long history of distilling going all the way back to the 1640s, when it was still Dutch. The fact that the production of spirits is picking up again, after almost a century-long absence following Prohibition, is a testament to how resilient the city really is.
You write about how craft distilling is sometimes hampered by legislation. How do you think that impacts the product?

Craft distilling has considerably more government restrictions attached to it than craft brewing, for reasons of safety, but also simple taxation; the government makes quite a bit of money from taxing spirits. For both of those reasons, it's a little trickier to get a small whiskey business started than a small brewery. That said, people are doing it, and I believe more aspiring distillers will follow their lead.
You mention some tricks craft distillers are using to provide that aged flavor without as much time. What are some of those and do the results stack up?

The problem with starting a whiskey distillery is that you need time to actually age the product before you can make money from it. Many distilleries begin with an un-aged spirit like vodka or "moonshine" to begin turning a profit, then switch to aged spirits later. There are some techniques, though, for getting the whiskey to "age" faster. One is to use smaller barrels, another is to blend a small amount of aged whiskey with un-aged whiskey, or you can even run the spirit through some form of charcoal filter to give it some color and mellowing. There's no real shortcut to making the good stuff, however. It just takes time and patience.
How is the increasing demand of bourbon (as well as other whiskeys) in the world impacting what is being produced and being consumed?

With both domestic and global demand for bourbon soaring, distilleries are struggling to keep up. It's hard to predict what the demand will be for whiskey eight years in advance when you put it into barrels to age, so at the moment, there is definitely a bourbon shortage.
Distilleries are scrambling to increase output, but it's not something you can do overnight. Several options would be to either start charging more for bourbon, which you're already starting to see, watering down the bourbon a tad, which there has been some discussion of, or blending older aged bourbon with larger quantities of younger bourbon. It will be interesting to see how distillers decide to keep up with demand.
The Kentucky Derby is coming up soon and bourbon is often associated with that occasion. How did Mint Juleps become the synonymous drink?

Mint Juleps have long been popular warm-weather drinks in the American South, and since they're made primarily with bourbon, they became especially prevalent where bourbon is from: Kentucky. Churchill Downs has promoted them, in cooperation with local distillers, since 1938, although they were consumed at horse races and other social events before that.
One interesting fact is that the modern drinking straw was created for use with mint juleps. Prior, hollow reeds of grass were used to suck up drinks, but they kept falling apart when used in juleps. The paper drinking straws designed for use with juleps fared much better.
Tags:
Bourbon
,
Education
,
Spirits
,
Whiskey
Recent Articles

Feedback
How are we doing? Tell us what you like or don't like and how we can improve. We would love to hear your thoughts!