Gluten Free Drinking Guide for Philadelphia
by
Polly Math
on Oct 27, 2014 in
Bars & Restaurants
for
Alla Spina
,
Amada
,
Bar Ferdinand
,
Bar Ferdinand
,
Bottle Bar East
,
Bottle Bar East
,
Bottle Shop, The
,
Bourbon & Branch
,
Cooperage Wine & Whiskey Bar
,
Dandelion
,
Grace Tavern
,
Grey Lodge Pub
,
Hawthorne's Biercafe
,
Jet Wine Bar
,
London Grill
,
North Bowl
,
Panorama
,
Pub on Passyunk East
,
Rex 1516
,
Tinto
,
Tinto
,
Tria Rittenhouse
,
Tria Taproom
,
Tria Washington Square West
,
Vintage Wine Bar and Bistro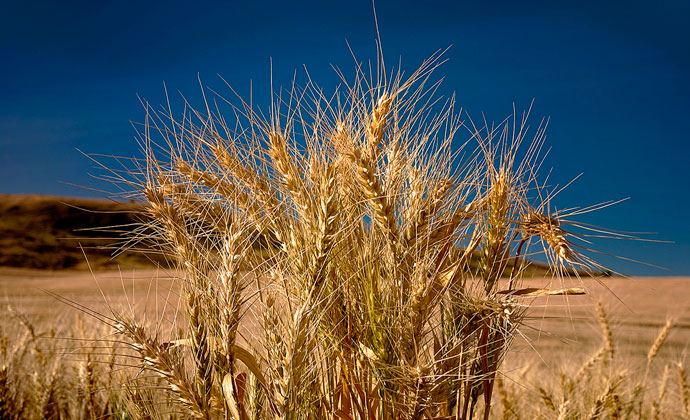 As we all know by now, gluten-free does not necessarily mean healthy. It simply means the product does not contain the gluten protein, or at least, it does not contain levels above that which is considered harmful to most, but we'll come back to that later.
People choose to abstain from gluten for many reasons, such as having celiac sprue, an allergy, a sensitivity, a desire to reduce exposure to processed foods, a desire to look cool, etc. We are not here to judge you. We are here to make it easy for you to go out and have a good time with all of your gluten-loving friends.
Wine
Grapes are your best friend, unless you're allergic to them (which would be its own tragedy), or you don't like wine (something you might want to work on). Wine is always a safe and easy choice, and lucky for us, in Philly we have plenty of great wine bars.
For instance:
Jet Wine Bar
Vintage Wine Bar and Bistro
Paris Wine Bar
And restaurants with extensive wine lists like:
Bar Ferdinand
Tinto
Panorama
All three Tria locations: Rittenhouse, Washington Square West, and Taproom
Cider
Ciders are made from fruit, typically apple, but pear makes an appearance from time-to-time as well. Some ciders are sweet and some are dry. Some celebrate the fruit's natural taste, while some add spice to bump-up the flavor.
Some of our favorite ciders that you can find throughout the city include Philadelphia Brewing Company's own Commonwealth Cider, Domaine Dupont Etienne Cidre Triple, Strongbow, Spire Mountain and J.K.'s Scrumpy to name a few. More and more bars are carrying ciders both in bottles and on tap.
Check out:
Grace Tavern
Bottle Bar East
North Bowl
Dandelion
The Pub on Passyunk East
Mixed Drinks and Cocktails
There is still some debate over whether or not gluten survives the distillation process. If you'd rather limit your gambling to Sugarhouse and Atlantic City, go for spirits distilled from sugarcane and agave, like rum, tequila and mezcal. Vodka can be tricky, so ask for your cocktails to be made with the likes of Tito's Handmade Vodka, which is distilled from corn, or Chopin, which is distilled from potatoes. And while most bourbons are off limits, Hudson Baby Bourbon is made from 100% corn and is safe for the gluten-intolerant.
Beer
And finally, the moment you've been waiting for. The moment where we reveal the magic that let's you chug along with the rest of the world. But first, a word of caution.
If you have been minding your gluten, you know food labeling can be confusing. Gluten-free? Wheat-free? Casein-free? (Tricked you. That last one is dairy.) To mitigate this, a better practice than relying on the front of the label, is to know what you can and cannot have, and read the ingredients list on the back.
Unfortunately, beer has not escaped the confusing label labyrinth, and some beer labeling is misleading. Celiac.com explains:
"In general, research suggests that less than 10 milligrams (mg) of gluten daily is unlikely to cause significant damage to the intestines in most celiac people. However these small amounts could still be enough to make a person feel unwell."
Because of this threshold, we've divided the beer by Gluten-Free and Gluten-Removed. As you suspect, Gluten-Free beer is made from ingredients that are naturally gluten-free and brewed without risk of cross contamination. Gluten-Removed beer is brewed with traditional beer ingredients, after which it is processed in such a way that practically all (but not all) the gluten is removed. Remember, if you're an asymptomatic celiac, you won't feel the damage as you go.
Gluten Free Beer
Typically made from sorghum, which replaces the barley and wheat in traditional beer brewing, this type of beer is a bit on the sweet side. Check out Dogfish Head's Tweason'ale (Beer Finder), Bard's Tale (Beer Finder) or Fox Tail Gluten Free Ale (Beer Finder).
Bars that carry gluten free beers:
Rex 1516

Grey Lodge Pub
London Grill
Alla Spina
Hawthorne's
Bottle shops and distributors that carry gluten free beers:
The Richmond Bottle Shop
Moore Beverage
Bottle Bar East
Bella Vista Distributor
Gluten Removed Beer
Depending on your sensitivity, you may be able to tolerate a few gluten parts per million. If you have celiac sprue, these may not be for you (sorry), but if your tolerance has a threshold, and you know what it is, these taste as close to real beer as you are going to get. Try Estrella Daura Damm (Beer Finder) or Omission (Beer Finder), both available throughout the city.
Bars that carry gluten removed beers:
Tinto
Bar Ferdinand
Amada
Bourbon & Branch
Cooperage
Bottle shops and distributors that carry gluten removed beer:
Stone's Beverage
Global Beer Distributor
The Bottle Shop
Does your favorite bar carry gluten-free beers or ciders? Give us a shout on Facebook or Twitter.
Photo credit: Flickr user Charles Knowles
Tags:
Beer
,
Cocktails
,
Food
,
Spirits
,
Wine
Recent Articles

Feedback
How are we doing? Tell us what you like or don't like and how we can improve. We would love to hear your thoughts!