Drinking Trends at Tales of the Cocktail 2014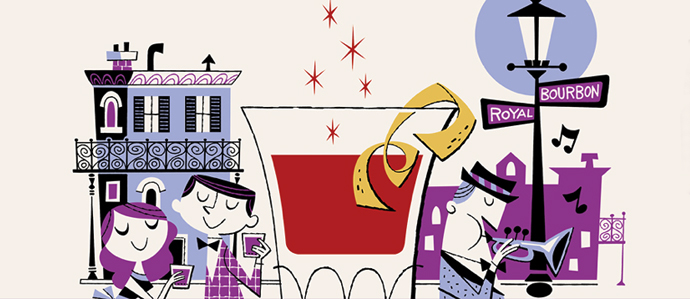 Fernet Branca. Barrel aged cocktails. Mezcal. The Swizzle.
Recent cocktail trends such as these must come from somewhere, right? Are the bartenders the ones who started the trend of drinking Fernet Branca? Or is it keen marketing by a big brand? Or is it a drink writer who hypes up the hidden versatility of Fernet? All of these actions play a role in what we'll accept as the "next best thing," including events like Tales of the Cocktail, which took place in New Orleans from July 16-20.
Some of the trends we noticed at the world's premier drink event we've seen around — some are new, and some may never take flight, but either way we love what's going on in the hotbed of cocktail trends.
Foraged Ingredients
We've seen it all when it comes to foraged ingredients on the national restaurant scene. A chef who steals herbs from the neighbor's yard. Rooftop raised beds. Fights over microgreens. The trend of foraged ingredients in the drink scene is gaining steam, and we foresee it continuing. Not only will the use of foraged ingredients continue, we can't wait to see what happens with the flavors.
During a tasting at Tales of the Cocktail,
Caorunn Gin
from the highlands of Scotland, highlighted the herbs and other ingredients from its gin. Mixing and matching herbs created unexpected flavors, like an oyster leaf and Caorunn Gin that really did taste like an oyster.
The concept of forage-to-glass in production is one we hope takes off in big branded liquor too, not just the small batch distilleries.
Essential Oils, Plant Extracts and Buds
While adding scent hit the scene a few years ago, in 2014 it's one trend we still appreciate. Spritzing a cocktail adds another layer to a it and sometimes more depending on how scents and flavors play off one another.
We were stoked when we spotted Willy Shine's arsenal at the
VEEV
2.0 vodka tasting. In Shine's cocktail, The Breakfast Fizz, he added rose water and a Chamomile bud garnish to a drank made with VEEV, o
range marmalade, maple syrup, lemon and lime juice, egg white and a bit of soda water.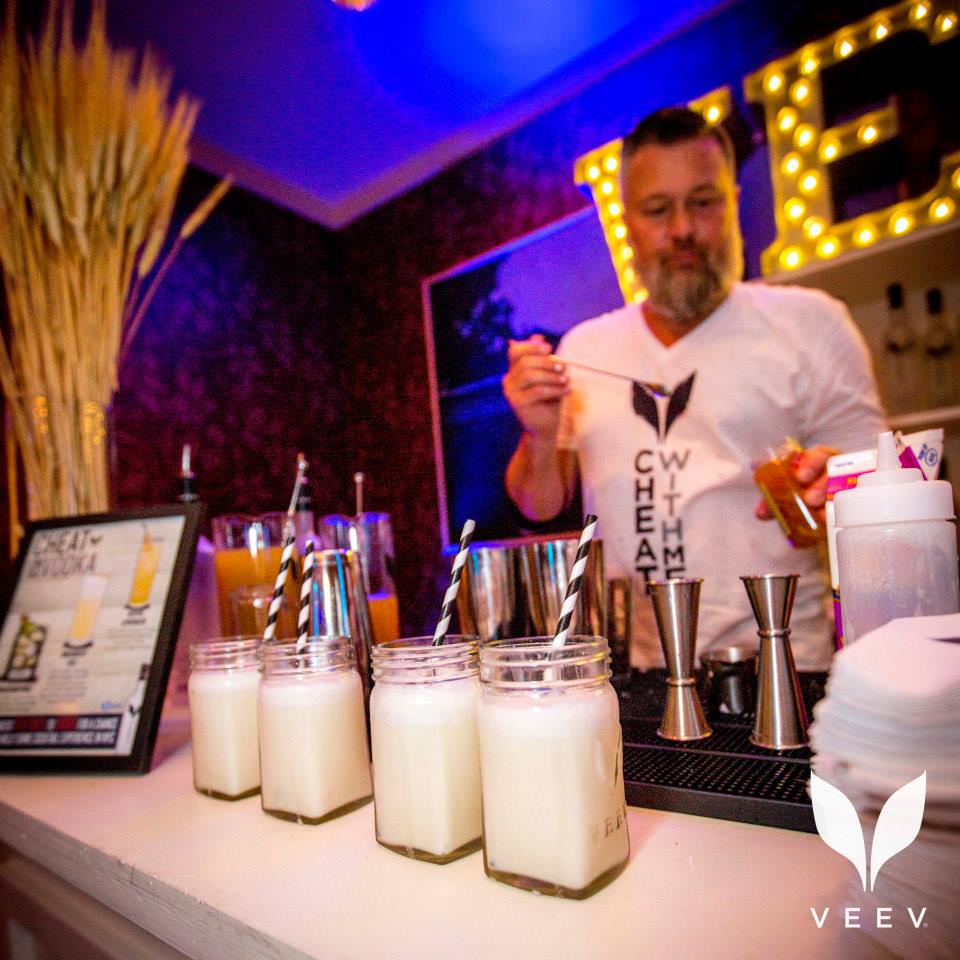 Element B2 Productions LLC
Punch
Punch is easy to serve at events, especially if you have awesome mugs to go with your punch bowl.
At Tales, Pavan Liqueur (basically a sweeter and more floral St. Germain) served bright punches alongside cocktails prepared by the glass. Some punch bowls even featured foraged flowers.
But bowls filled with boozy juices and fruit have been taking the Drink Nation by storm for the last few years. It's one trend which encourages communal drinking that we know will stick around.

Rum
From events sponsored by Banks Rum to the first-ever release of Stiggin's Fancy Plantation Pineapple Rum, the oft-forgotten liquor made quite a showing at Tales of the Cocktail. Although we love Tiki drinks, we've been rooting for rum to make an appearance in drinks across the board. We think it will happen, especially with local craft distilleries making less likely blends such as coffee rum.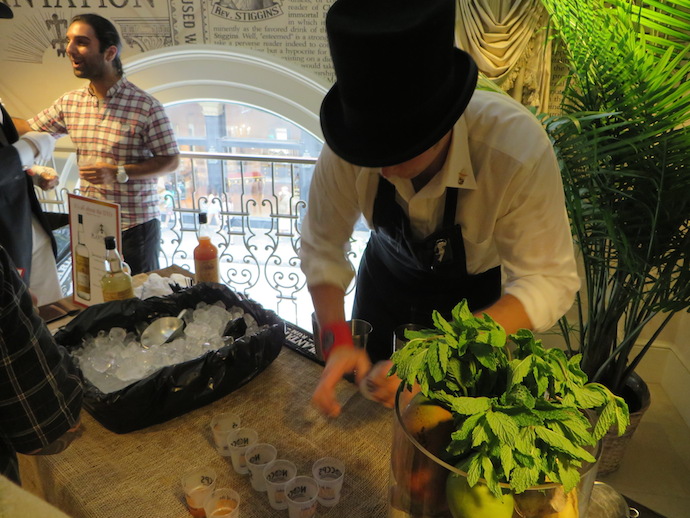 Accommodating to the Guest
It seems the "take my cocktail, or leave it" approach is becoming less popular. In seminars and at tastings during Tales of the Cocktail, one trend kept popping up, and it was allowing for guest accommodations. Think: bartenders only rimming half of a cocktail glass with salt so the customer can modify taste themselves. It may seem like catering too much to the customer, but it's all a part of the experience. If the customer has some say in the process they're likely to have a better time, and that's always the goal.
Mocktails
In the seminar "The Art & Science of Cocktail Menus" with Jack McGarry, Ian McLaren, Joaquín Simó, and Ryan Magarian, mocktails came up in the conversation about planning an award-winning menu. If intense planning and thought go into the alcoholic side of the menu, why shouldn't that same fervor go into the non-alcoholic side? Come to think of it, we've seen quite a few gorgeous mocktails around lately. Believe it or not, we support the notion of a well-rounded menu for non-drinkers too!
For more information on Tales of the Cocktail 2015, visit its website or follow Tales of the Cocktail on Twitter.
Tags:
Cocktails
,
Rum
,
Spirits
,
Tequila
Recent Articles

Feedback
How are we doing? Tell us what you like or don't like and how we can improve. We would love to hear your thoughts!