A Sixer of IPA Styles for Celebrating National IPA Day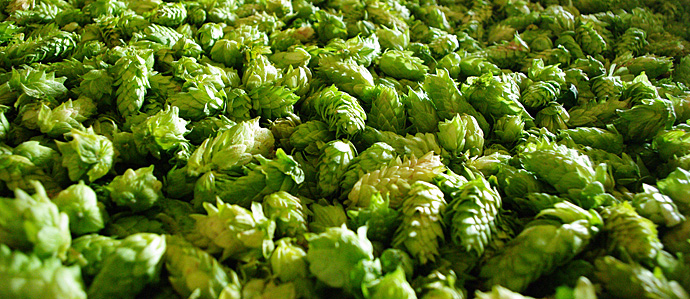 Though many of the snootier snobs among us may dismiss India Pale Ales as gimmicky hop-bombs geared toward novices, the category still stands as not only the most popular styles, but one of the fastest growing in the beer world.
With ingenuity and innovation as hallmarks of the craft beer industry, those bitter, hoppy, and very flavor-forward brews, which were originally created to withstand the long journey from England to India in the 18th century, continue to transform and evolve into an ever-expanding array of sub genres. In honor of National IPA Day on August 6, we've put together a primer on six of the most popular sub-categories in the IPA family tree.
English
Even though this traditional style is defined by moderate to moderately-high hop aromas, those intense piney, resinous and sometimes fruity characteristics found in most American IPAs are largely missing. What you will find in their place is a well balanced hop bitterness that's highlighted by the grassier and earthier notes of English hops. Some commercial examples include Samuel Smith's India Ale, Fuller's IPA, and Brooklyn East India Pale Ale.
American
Those lines of demarcation that once split American IPAs into East Coast and West Coast camps are growing increasingly blurred. Traditionally, East Coast IPAs were defined by a complex malt character highlighted with a noticeable, but by no means overwhelming, presence of American hops. And West Coast varieties were extremely hop-forward with a simple malt character. But now it seems like craft brewers on both coasts are turning out tasty brews that could fall into either category. East Coast examples include Victory's Hop Devil and Dogfish Head's 60 Minute IPA. Representing the West Coast are Russian River's Blind Pig, Bear Republic Racer 5 and Lagunitas IPA. Beers like Bell's Two Hearted Ale and Ithaca's Flower Power do their best to defy both.
Double or Imperial
Along with ingenuity and innovation, the idea of constantly pushing the envelope serves as another fundamental aspect of the craft beer movement. And it's that impulse to come up with bigger, bolder brews that's given us Double and Imperial IPAs. Through doubling up on malts, boil times and of course, generous hop additions, American brewers have been turning out flavor-rich, sky-high ABV ales with super intense piney and citrusy hop aromas. Perhaps the best known examples are Russian River's Pliney the Elder, Bell's Hop Slam and Stone Ruination.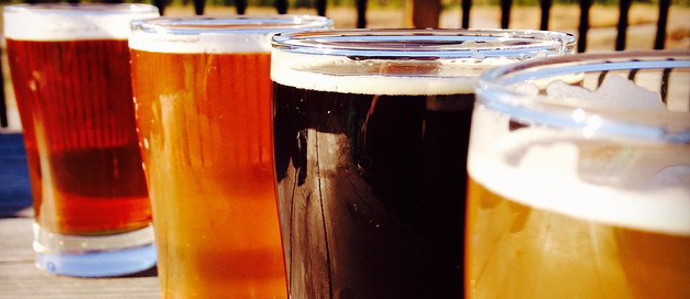 Belgian
As legend has it, Belgian brewer Hildegard van Ostaden was so enamored by the super hoppy West Coast style IPAs she encountered on a visit to the U.S. that she began formulating Urthel's Hop-It immediately upon her return home. That synthesis of Old World Belgian brewing traditions and American audacity gave rise to a whole new sub category that combines the hoppy character of the American IPAs with the spicy notes or fruity esters found in Belgian brews. Examples include La Chouffe's Houblon IPA Tripel, Flying Dog Raging Bitch and Stillwater Artisanal Why Can't IBU.
Rye
Another common variation on American IPAs adds malted rye to the grain bill. That addition brings a spicy, bolder and sometimes grainy malt character to the brew that's typically offset by fruity, resinous and/or earthy hop notes. Exmples include Sixpoint Brewery's Righteous Ale, Founders Red's Rye IPA and Bear Republic's Hop Rod Rye.
Black
This relatively new style swaps out the pale and crystal malts traditionally used in IPAs with darker roasted varieties. That produces an oftentimes black-as-night brew with pronounced roasted and toasted notes and range of hop profiles that can range from resinous and dank to fruity and floral. Examples include 21st Amendment Back in Black, Firestone Walker Wookey Jack, and Lagunitas NightTime.
Photos: Flickr user epicbeer and regan76
Tags:
Beer
,
Holiday
Recent Articles

Feedback
How are we doing? Tell us what you like or don't like and how we can improve. We would love to hear your thoughts!