Eighties-Inspired Cocktails and Reimagined Wine Coolers Shine at Juniper Commons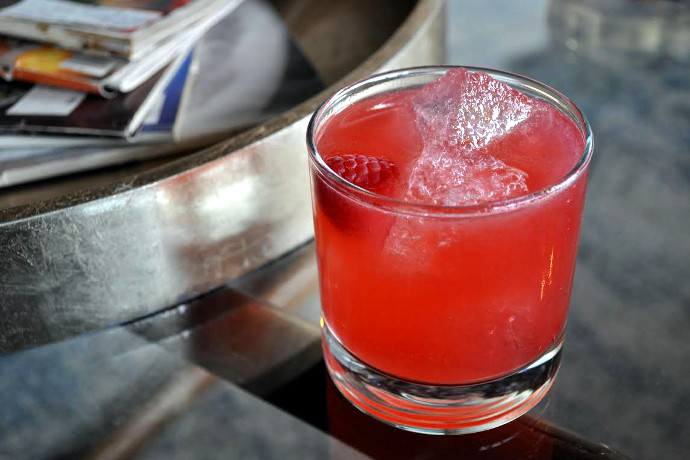 Watching Billy Dee Williams (a.k.a. Lando Calrissian) schill for Colt 45 and country gentlemen Frank Bartles and Ed Jaymes sip wine coolers on the porch are basically the only two thing that come to mind when someone mentions drinking during the eighties. In other words, forty ounce bottles of malt liquor and Orange Sunset flavored wine coolers don't exactly make for one of the proudest decades in drinking history.
But when Kevin Sbraga was conceptualizing Juniper Commons, the 80s were his inspiration. When general manager Tom Pittakas talks about the cocktail program, he does so with a sense of humor, a necessary ingredient if you're going to be mixing up reimagined takes on decidedly good time drinks like Sex on the Beach and an Alabama Slammer.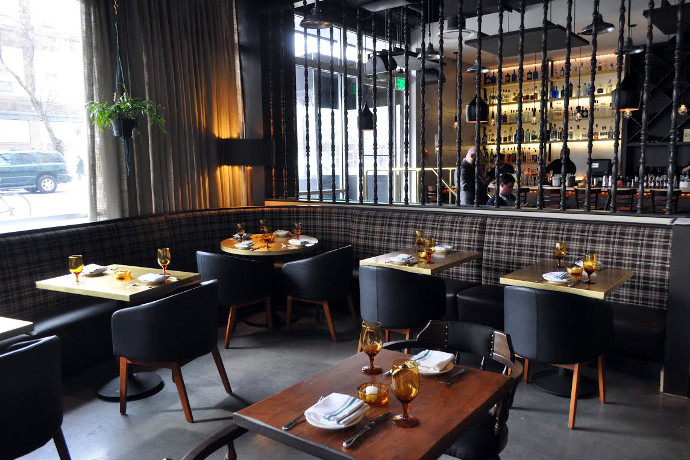 Taking a cue from the restaurant's location and name, Juniper Commons has the largest gin collection in the city with over 100 selections and more than 25 tonics to mix them with, including six house-infused tonics like a hibiscus and a hopped orange tonic.
The gin-heavy cocktail menu kicks off with a section entitled '80s Remixed' featuring grown up takes on spring break classics like the Sea Breeze, retooled here into a Point Breeze with Bluecoat gin, fresh grapefruit juice and finished with rosé in place of cranberry juice. There's also a gin-centric take on the Lebowski favorite, the Flying Caucasian made with Aviation gin, Elixr coffee syrup and a dash of cream. The only cocktail on the menu that doesn't begin with a gin base is the Tired of My Lady, a perfect summertime riff on a pina colada with rum and fresh pineapple juice and coconut water.
Beer-wise, Pittakas went with a mix of solid gold 80s hits like PBR, High Life and Coors Banquet along with a craft list that represents each major style with an appropriate pour (think Laguitas Pilsner and Ballast Point Grapefruit Sculpin IPA.
For the wine list, Juniper Commons went the all-American route, choosing a brief but concise list of mainly California pours made from old world varietals like Central Coast Malvasia from Del Fiore and a Mouvedre from Paso Robles' Ground Work vineyard.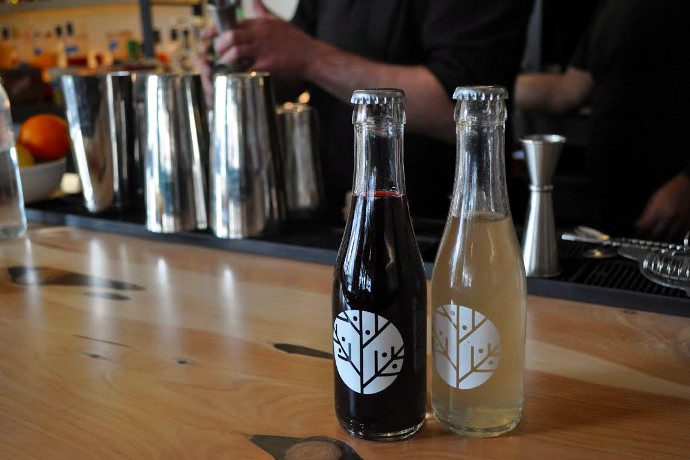 And of course, the 80s-inspired drinks list wouldn't be complete without at least
a wine cooler or two
on the menu. Instead of recreating classic Bartles and Jaymes flavors like Pink Tickle and Snow Creek Berry, Juniper Commons went with a seasonal red (pinot noir with apple brandy and cranberry) and a white (chardonnay with gin, roasted pear, ginger and vanilla) that begin much like sangria with fresh fruit macerated in wine that's then strained, kegged, carbonated and finally bottled in individual glass bottles branded with the Juniper Commons logo.
Juniper Commons
;
521 S Broad St., 215-735-1913
Photos by Caroline Russock
Tags:
Beer
,
Cocktails
,
Spirits
,
Wine
Recent Articles

Feedback
How are we doing? Tell us what you like or don't like and how we can improve. We would love to hear your thoughts!