Whiskey Review: WhistlePig Straight Rye 10 Year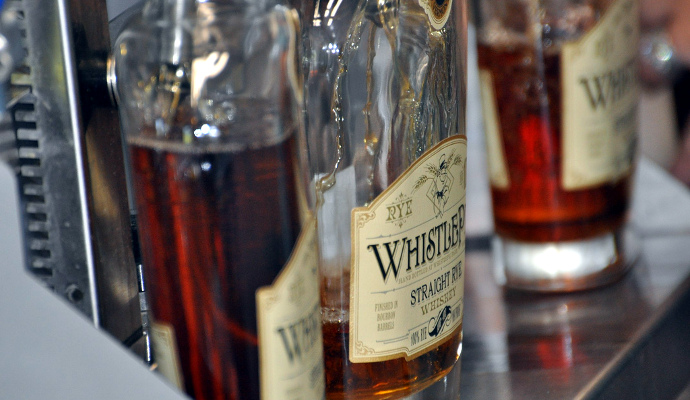 The current whiskey boom started with a renewed interest in bourbon, but it certainly hasn't landed on bourbon and just stayed there. Now that Americans have a taste for bourbon, they're branching out. Ryes seem to be where drinkers' palates are heading. Sales of rye whiskey have grown over 500% since 2010. One rye that Philadelphia whiskey drinkers should be on the look out for is
WhistlePig
.
A couple of weeks ago, I had the pleasure of having lunch with the CEO of WhistlePig Whiskey, native Philadelphian Raj Bhakta. He offered to give me a tasting of his WhistlePig Straight Rye 10-Year Whiskey and tell me about a little about his eco-friendly Vermont farm where his "farm-to-bottle" distillery is located.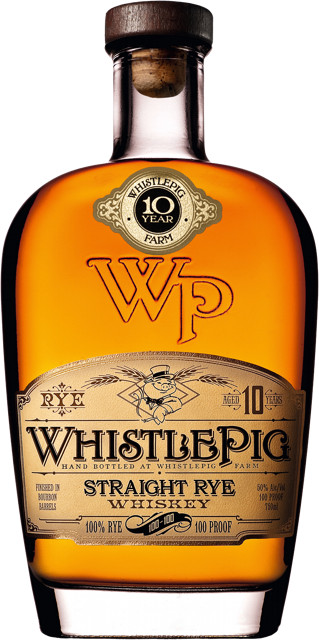 Traditionally, rye whiskey is made from at least 51% rye and aged in new, charred American oak barrels. It's usually aged for two years or more, the longer the better. Often dry, nutty, spicy, rye's taste is a contrast to the caramel sweetness of a bourbon.
WhistlePig's Straight Rye 10-Year takes the basics of rye and adds a few twists. It's a 100 percent rye, which is rare. While most ryes are around 80 to 90 proof, this rye is 100 proof. A double-barrel aging process is the final touch that sets this rye whiskey apart. It starts in traditional barrels, but is finished in bourbon barrels.
Okay, so it's a little different than the traditional rye. Does that difference translate into a great rye? Bhakta told me before I had a sip that this method creates a "character and smoothness that's hard to find in both people and whiskey." I'll admit that in my mind, I rolled my eyes at hearing that (but, hopefully, refrained from rudely physically rolling my eyes). I mean, come on; that's a lot to live up to.
But darn, if he wasn't right. The spiciness of the rye whiskey married with the smoothness that came from the bourbon barrel finish creates a balanced whiskey with a lot of character. This may be the best whiskey I've ever tasted. I'm not the first to love WhistlePig Straight Rye. Wine Enthusiast gave it a rating of 96, the highest rating it's ever given a rye.
WhistlePig is available at dozens of bars throughout Philadelphia. If you're new to it, I suggest ordering it neat or on the rocks to get the full experience of its smoothness and character. It works in cocktails, too, and some city bars are using it in their specialty cocktails.
Han Dynasty Old City's take on an Old Fashioned, the Old City Fashioned, is upgraded with WhistlePig. The drink is made with whiskey, Demerara sugar, ginger, plum bitters, and a splash of club soda, garnished with cherries and an orange slice.
Fare, in the Fairmount District, uses the rye in the WhistlePig Sazerac, a combination of rye whiskey, brandy, and bitters.
Photos via WhistlePig
Tags:
Spirits
,
Whiskey
Recent Articles

Feedback
How are we doing? Tell us what you like or don't like and how we can improve. We would love to hear your thoughts!