Philly's Coolest Coffee Concoctions to Help You Through the Dog Days of Summer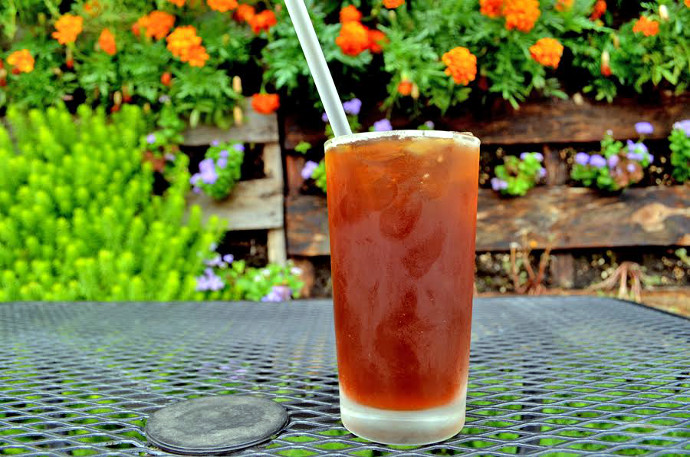 It's hot, and it's only gonna get hotter. Forget that iced coffee from Dunkin' that melts and gets watered down before you get to your office, these are some of the must-try iced coffee beverages of the summer.

Espresso Tonic
This beverage is growing in popularity in the coffee world, and it's as simple as it sounds, a shot of espresso topped with tonic water. Shops across the country are using high-end tonics like Fever Tree, but here in Philly the good folks over at Win/Win Coffee Bar are making their tonic in-house with cinchona bark tea topped with sparkling water. For their espresso, they're using beans by Elixr. The concoction is super refreshing, and even though there is no added sugar, it has the perfect amount of sweetness as well as a nice bit of fruitiness. You'll definitely get addicted to this. (931 Spring Garden St.)

Kyoto Drip
Brewed for 12 hours using single-origin beans—which change regularly and are roasted locally—this brew tends to have summer-friendly tasting notes including strawberry jam, hibiscus, black tea, and honey. It's definitely one of the top iced coffees on offer at the moment. (207 S Sydenham St.; 239-404-1730)

The Lady Idido
Made with Counter Culture's Ethiopia Idido beans and lemon and lavender syrups, it is one of the most refreshing things you'll taste this summer. Often times pre-batched, but on certain days you can get one made fresh to order via the pour-over method—ice cubes are placed in the bottom of a Hario 02 range server to cool down the coffee as it is extracted. After you've had iced coffee this way you'd be hard pressed to return to the artificially sweetened Starbucks varieties. (1900 S 15th St.; 215-339-5177 & 2149 Catharine St.; 215-545-3565)
Nitro Cold Brew on Tap
Nitro cold brew is a new trend that took cold brewed coffee to the next level. If you're familiar with
nitro
craft beer, the concept is similar. The nitrogen that's infused in the coffee gives it a creaminess and a cool cascading effect when poured, along with a beautiful white head. It basically pours like a Guinness, and it kinda looks like one too with a creamy texture and smooth mouthfeel. There's no milk in nitro cold brews, but depending on which shop you get it from, it'll taste almost latte-like. Some shops' versions aren't as creamy as others, and you'll get a stronger coffee taste.
Square One Coffee
offers one of the best ones, made with a mixture of beans from Ethiopia and Mexico. You can also try it at
Green Street Coffee
,
Hub Bub Coffee
, and
Rival Bros
.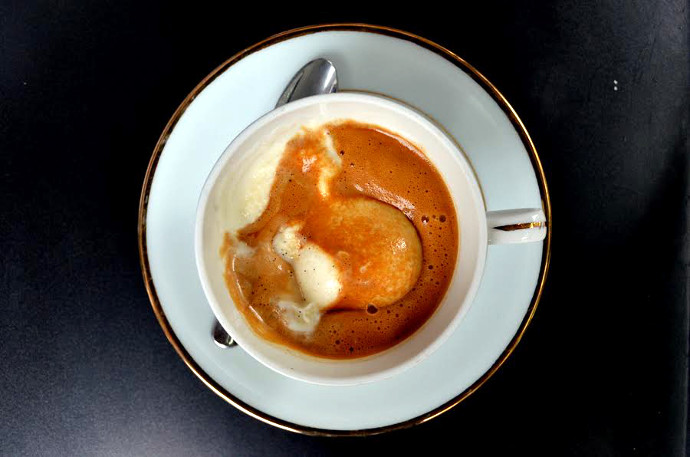 Affogato
Rival Bros honey gelato affogato kills two cravings in one delicious spoonful – that afternoon hankering for something sweet and the need for a caffeine jolt. Their Whistle & Cuss espresso is poured over house-made honey gelato for a super satisfying afternoon pick me up.

This month, Elixr Coffee and Win/Win Coffee Bar are hosting an Affogato Roadshow along with Little Baby's Ice Cream. It will be a multi-day event spread across different coffee shops all over Philly.

Check out the dates and locations:
July 11:
Ultimo Coffee (1900 S 15th St.)
The Monkey & The Elephant (2831 W Girard Ave.)

July 13:
Peddler Coffee (2100 Spring St.)
Square One (249 S 13th St.)

July 15:
Shot Tower Coffee (542 Christian St)
High Point Cafe (602 Carpenter Lane)

July 18:
Elixr Coffee (207 S Sydenham St.)
Win/Win Coffee Bar (931 Spring Garden St.)
The Road Show will culminate on Saturday, July 18, featuring a very special collaborative Affogato Day between Elixr Coffee and Win/Win Coffee Bar, followed by a late-night Adult Ice Cream Social at Win/Win.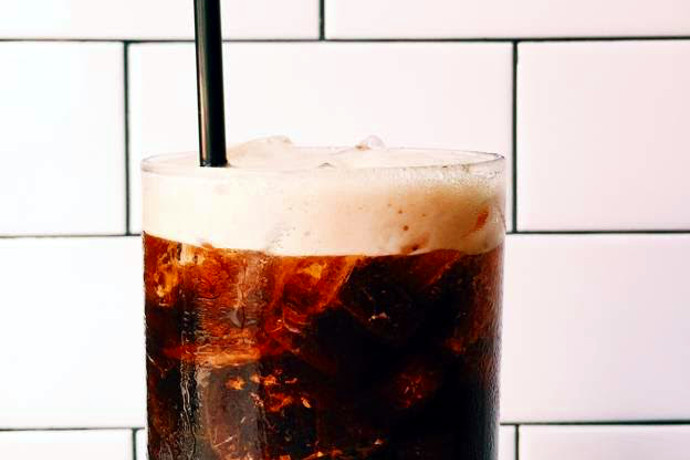 Coffee Cocktails
Your caffeine consumption doesn't have to be limited to the early morning hours, here are some boozy options to cool down and get caffeinated during brunch or happy hour.

The Oyster House has a coffee cocktail made with coffee-infused whiskey, Averna amaro, Kahlua, and citrus. While over at The Olde Bar the Carpenter's Cold Brew is on offer for brunch and is made with Aperol Cold Brew, Carpano Antica, and El Jimador Blanco. Or try a shot of La Colombe's coffee-infused rum, Different Drum Rum, over at their Fishtown cafe.

Images: Lady Idido at Ultimo by Swabreen Bakr, Nitro Draft Coffee at Square One by Swabreen Bakr, Affogato at Rival Bros by Swabreen Bakr, Coffee Cocktail at Oyster House courtesy of Oyster House
Tags:
Cocktails
,
Coffee
Recent Articles

Feedback
How are we doing? Tell us what you like or don't like and how we can improve. We would love to hear your thoughts!