Budget-Friendly Wine Recommendations for Diner en Blanc 2015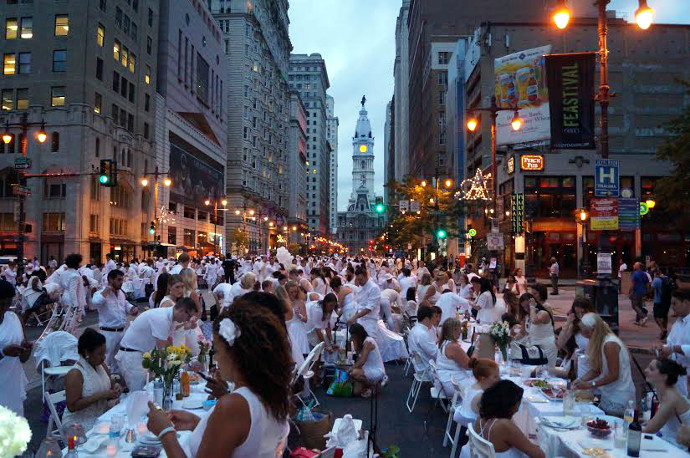 One of the city's most elegant events, Diner en Blanc, is just days away. The "chic picnic" brings thousands of guests, all clad in white, to an undisclosed public space in the city where they will feast and dance the night away in a truly unique and sophisticated fashion. This year, Diner en Blanc takes place on Thursday, August 20.
For the event, guests are required to bring a picnic basket filled with fine foods and may only bring wine or champagne as beer and hard liquor are prohibited. If you're attending Diner en Blanc and are unsure of what refreshment to bring, renowned sommelier Lauren Harris of Townsend Restaurant is here to help. She has compiled a list of budget-friendly, and splurge-worthy, wines that will fit perfectly into your Diner en Blanc picnic basket.
All of the wines below can be purchased at the 12th and Chestnut St. State Store. If you need any additional help, Max Gottesfeld is your man. He's the one behind bringing all these awesome wines to the PA state store.

Rosé
La Bastide Blanche
Bandol Rosé, Provence, France 2014 $21.99
This Bandol (which is the best, if you haven't encountered it before) is all about intense flavor and depth. Layered and full, it attacks with notes of orange blossom, melon, cherry, and spice as it demonstrates the more "serious" side of rosé wines. This is absolutely awesome with food.
La Boutanche
Grolleau Rosé, Loire, France 2014 (1L) $17.99
This rosé is a glou glou wine; it means "gulp gulp", and that's basically what you'll want to do. Cranberry, red raspberry, and even a little citrus dance out of this bottle on the back of some zippy acidity.

White
Lois
Gruner Veltliner, Kamptal, Austria 2014 $14.99
This wonderfully aromatic and lively Gruner is all about fresh apples and citrus on the palate, backed up by a nice bit of refreshing acidity. Need a little ease of use for your Diner? It's a screw-top cap. You're welcome!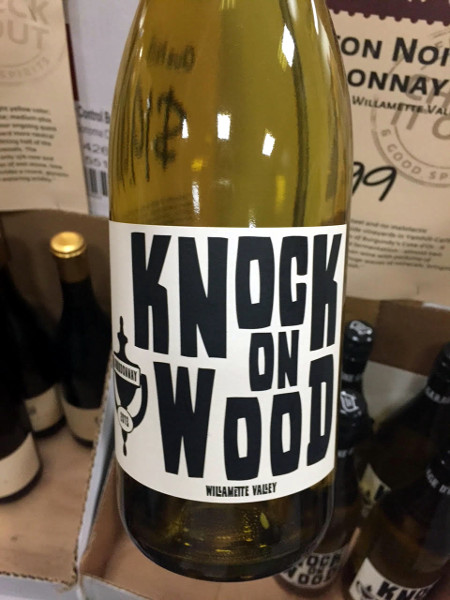 Mouton Noir
Chardonnay, Knock on Wood, Willamette Valley, Oregon 2013 $19.99
American wine can't be left out of the mix, and with that, I give you the wonder that is Andre Mack's Burgundian Chard. This lean white is done all in stainless steel, allowing its bright flavors of pear, honeydew, and racy star fruit to shine through while some mineral notes do their thing as well.
Weingut Gysler
Silvaner, Halbtrocken, Rheinhessen, Germany 2013(1L) $18.99
This wine is charming. It offers a little tongue-teasing minerality before heading into notes of green apple and flowers. It is technically an off-dry white, but that little bit of sugar goes a long way when pairing with spicy foods; keep it in mind! It is indeed a one-liter bottle for the price, and this baby's also a screw-top.
La Petite Frog
Picpoul de Pinet, Languedoc France 2014 (In a box, 3L) $27.99
I cannot stress this enough: if ever there was picnic wine, it came in a three-liter box. This is a dry, clean, and crisp white from southern France that gives you young fruit, pleasing minerality, and a certain hint of herbaceousness. Translated from French, "picpoul" literally means "lip-stinger." Sounds fun, right?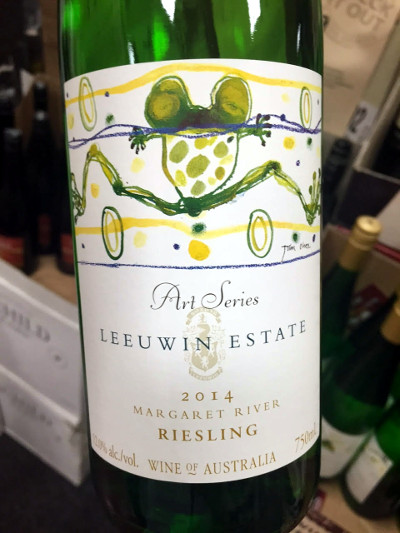 Leeuwin Estate
Dry Riesling, Art Series, Margaret River, Australia 2014 $17.99
I discovered and fell in love with Leeuwin when I was living in Sydney. It's hard to find Margaret river wines in Pennsylvania, which is a shame because it's such a special place in Australia. This Riesling is dynamite. Citric and a little floral, it opens with plenty of minerality and hits you with laser-focused acidity; definitely a mouth waterer. Grapefruit and herbs (think tarragon) are the big takeaways palate-wise. This clean and lean wine is just too, too gorgeous.
Domaine Girard
Sancerre, La Garenne, Loire, France 2013 $24.99
This is a classic Sauvignon Blanc, through and through. As aromatic as they come, it drinks clean and crisp with plenty of mineral notes, lime, and zippy acidity. All said and done, this is a bright and lively, super easy pairing wine.
Ken Forrester
Petit Chenin Blanc, Stellenbosch, South Africa, 2014 $10.99
This is another easy wine from one of my favorite winemakers. It's a perfect everyday drinking wine with notes of pear and quince as well as refreshing hints of grapefruit and granny smith apple.
Le Clos du Tue-Boeuf
Touraine, Le Petit Buisson, Loire, France 2012 $24.99
This is a Sauvignon Blanc from one of my favorite producers in the Loire. Thierry and Jean-Marie Puzelat make beautiful, natural wines. This wine is fresh and elegant with great texture. Refreshing throughout, this is what I think of when I think of a thoughtful wine.

Orange
La Stoppa
Ageno, Emilia-Romagna, Italy 2008 $37.99
Lights Out! This is a crazy wine, but crazy delicious! The varietal blend is Malvasia di Candia Aromatica (60%), Ortrugo and Trebbiano (40%). These white grapes see 30 days (a full month!) of skin maceration before being aged half in stainless steel, half in a barrel, and then further rested for two years in the bottle before release. This is indeed unfined and unfiltered, so there will be some sediment present. But the palate… oh, the palate! Lots of minerality gives way to apricots, lemon, and orange zest all hugged in tight with some pretty rugged tannins. I also get notes of honey, Thai bitters… This hits on so many levels it's astounding. Juicy and bright, pick this up if you love yourself.

Sparkling
Albert Boxler
Cremant d'Alsace, Alsace, France, 2011 $27.99
This cremant is based predominantly on pinot blanc. It is intensely fresh and crisp, giving you notes of apple and citrus, as well as some bread and coffee for the adventurous taster. Medium-bodied, it finishes dry with great acidity.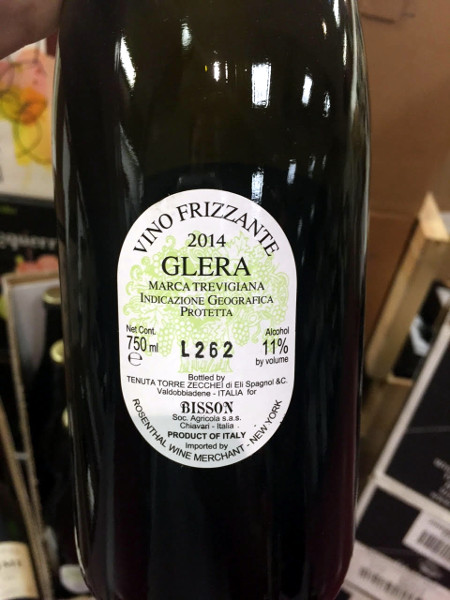 Bisson
Glera Vino Frizzante, Marca Trevigiana, Veneto, Italy 2014 $19.99
This is essentially prosecco, and thereby it's incredibly refreshing. Hints of salinity and minerality give way to plenty of citrus and herbs. Bring the bottle opener, because this one's a pop top!
Pierre Paillard
Bouzy, Blanc de Noirs, Brut Grand Cru, Champagne, France NV $75.99
This gorgeous, classic Champagne smells of toasted bread and honey and drinks with flavors of pear nectar and rhubarb. This is some sexy stuff, kids.
Paul Goerg
Premier Cru Rosé, Champagne, France NV $44.99
This rosé is elegance defined. It's all about the fresh red fruit: raspberries, strawberries, pomegranate. And yes, you can totally still enjoy it at Diner en Blanc.
...
Top photo by Drink Philly; Wine photos via Lauren Harris
Tags:
Wine
Recent Articles

Feedback
How are we doing? Tell us what you like or don't like and how we can improve. We would love to hear your thoughts!