US Justice Department to Investigate AB-InBev After Complaints of the Company Pushing Craft Beer out of Distributors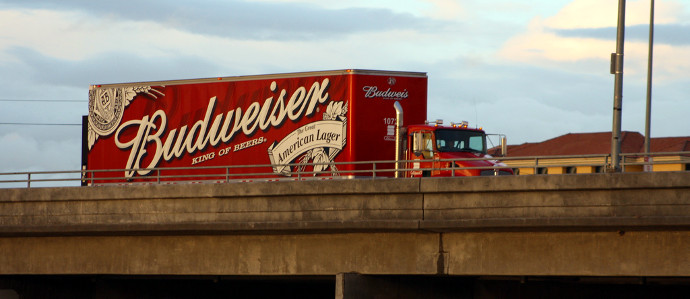 Last week, the beer world was shaken by the news that AB-InBev had reached an agreement with its rival company, SABMiller, to purchase the latter. The resulting merger would create a behemoth that controls more than 30% of the world's beer sales. The announcement came on the heels of the purchase of the Canadian Mill Street Brewery, and the purchase of Elysian, from Seattle, earlier this year. What was less reported was the acquisition of wholesalers: five of them in three states, to be exact.
In the US, beer is moved from breweries to stores and bars by third party companies, known as wholesalers or distributors. In this three-tier-system, beer makers do not sell their beers directly, but rely on these wholesalers to do so. However, laws exist that allow beer makers to purchase wholesalers, as is the case with AB-InBev.
Now, the US Justice system is investigating complaints that AB-InBev is creating a market where it drives out craft competitors by controlling the wholesalers. Craft brewers are claiming that once a wholesaler is purchased by AB-InBev, they stop buying the craft product, or simply don't work to move the product. Instead, AB-InBev offers only its own products, including the small amount of craft breweries it owns, such as Elysian, 10 Barrel, and Goose Island. The strategy makes sense, as recent years have seen a plateau in global beer sales, while craft beer sales continue to climb.
This strategy makes sense when combined with the purchase of SABMiller, as well—the acquisition would give the company access to the African and southeast Asian markets, while the purchase of wholesalers would allow it more control over the domestic markets. The Justice Department is just launching its investigation; until some evidence is revealed, we can but speculate.
Photo via Flickr user dlofink
Tags:
Beer
Recent Articles

Feedback
How are we doing? Tell us what you like or don't like and how we can improve. We would love to hear your thoughts!