The Best Breweries Within 100 Miles of Philadelphia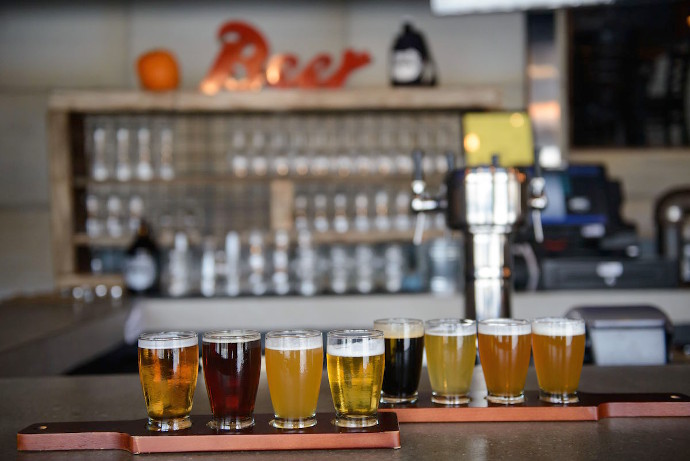 Celebrate all the delicious beer destinations the Philadelphia area has to offer with this comprehensive list of the best local brewing companies within a 100 mile radius of City Hall. Use it to plan a trip somewhere new or go back and visit an old favorite. Happy tasting!
We've listed each brewery and its distance in miles from Philadelphia's City Hall. Consider this your official brewery bucket list.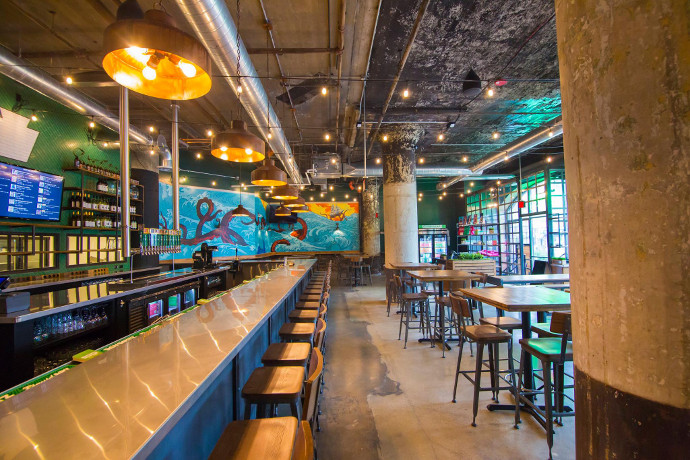 Roy-Pitz Barrel House
Philadelphia, PA (1.1 miles away)
Chambersburg's own Roy-Pitz Brewing Company has opened its first location in Philadelphia's up and coming Spring Arts neighborhood and features 16 taps of their specialty beers, local ciders, wines and spirits, locally inspired bar food, and whimsical artwork adorning the walls. (990 Spring Garden St.; 215-995-6792)
*Photo via Roy-Pitz Barrel House
---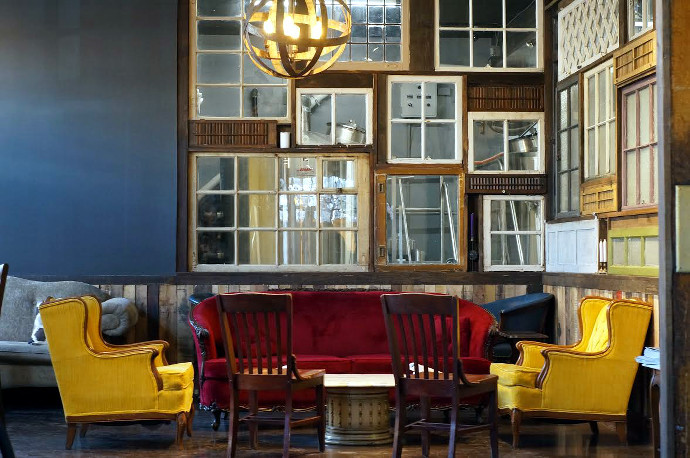 Bar Hygge
Philadelphia, PA (1.2 miles away)
At this local brewery, "Hygge" means making the ordinary delicious. When you visit this bar the must-trys are one of the seven house-made Techne Drafts paired with a Hygge Board, a customizable meat, cheese, and vegetable plate. (1720 Fairmount Ave.; 215-765-2274)
*Photo via Drink Philly
---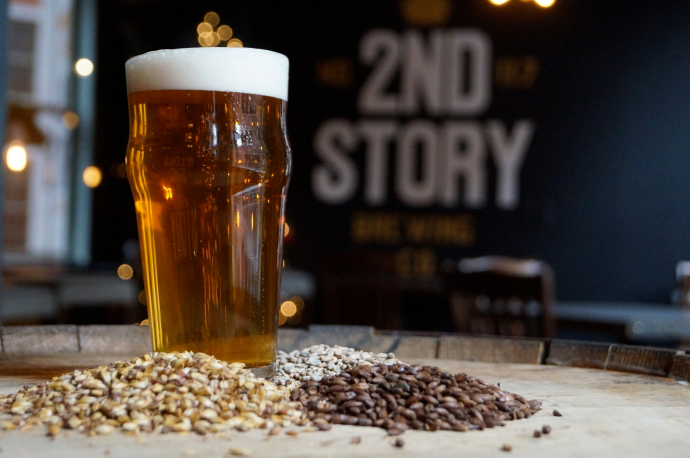 2nd Story Brewing
Philadelphia, PA (1.5 miles away)
Open seven days a week, this Old City spot is known for their delicious hand crafted beers and unique American pub grub. (117 Chestnut St.; 267-314-5770)
*Photo via Drink Philly
---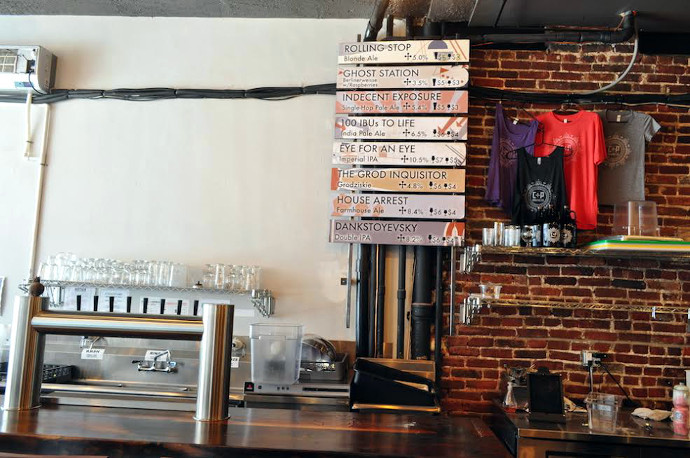 Crime and Punishment
Philadelphia, PA (1.9 miles away)
If anything should be on your Philadelphia brewery bucket list, it should be to visit a brewery in Brewerytown. Crime & Punishment features a rotating draft list, offers growler fills, and has unique Eastern European bites in their brewpub. (2711 W Girard Ave.; 215-235-2739)
*Photo by Caroline Russock
---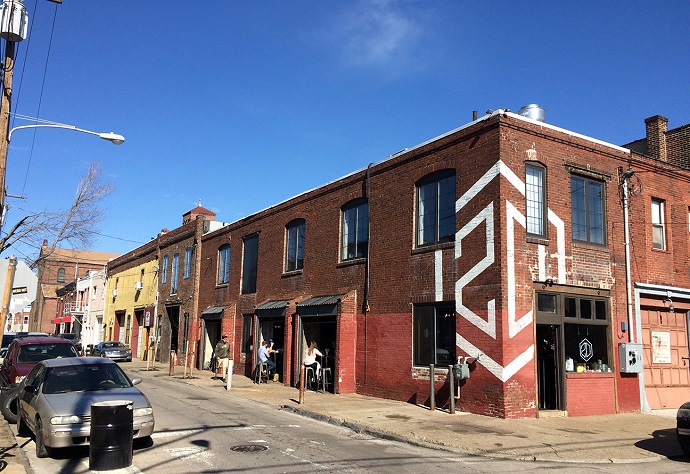 Philadelphia, PA (2.1 miles)
This brewery and restaurant is one of the latest to open in Philadelphia. Stop by their gorgeous space in the Newbold section of South Philly to knock back a few and dine on some creative bites like salt and vinegar pork rinds or a footlong corndog. (1939 S Bancroft St.)

*Photo via Second Disctrict Brewing
---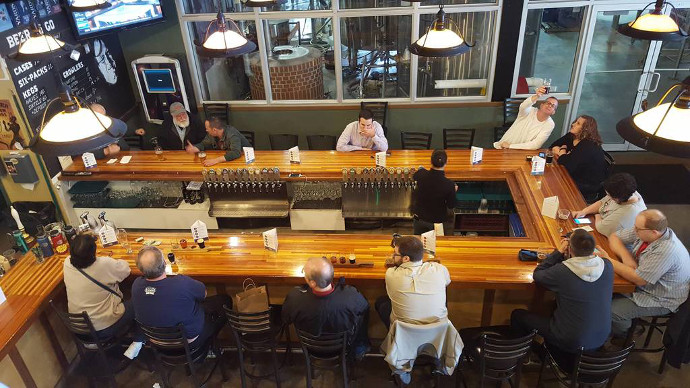 Stop by this Philadelphia staple on Saturdays and Sundays for a free tour. Their tasting room is open seven days a week with their classic IPA, Brawler, Philadelphia Pale Ale, and Love Stout always on tap with a seasonal selection of many other beers. Keep an eye out because they'll be moving to an even bigger location in Northern Liberties this fall/winter. (901 N Delaware Ave.; 215-634-2600)
*Photo via Yards Brewing
---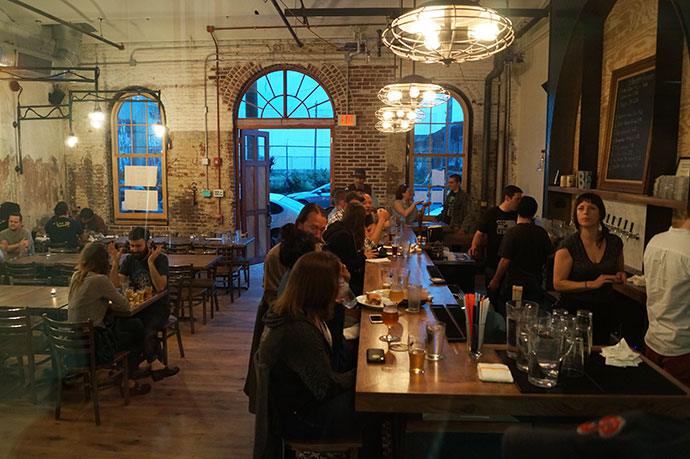 Saint Benjamin Brewing
Philadelphia, PA (2.8 miles away)
This brewery, named after Philadelphia's sweetheart, operates in a historic carriage house and stables. Free tours including complimentary samples and are offered one Saturday a month. Stay tuned, because Saint Ben plans to open a taproom with a full kitchen sometime in 2016. (1710 N 5th St.)
*Photo via Drink Philly
---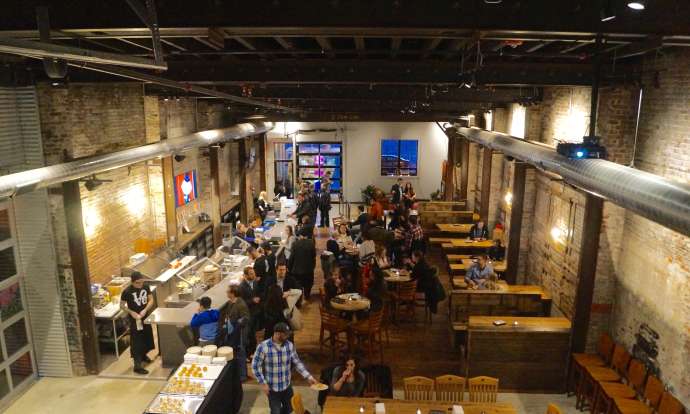 Philadelphia, PA (2.9 miles)
One of the newest brewers to set up shop in town, Evil Genius recently opened a brewing facility and tasting room a Fishtown warehouse. They have an awesome 10-tap system that is directly connected to a 15 barrel brewing facility on the premises, so stop by and try one of their hilariously named brews like the Stacy's Mom IPA. (1727 N Front St.; 215-425-6820)
*Photo via Drink Philly

---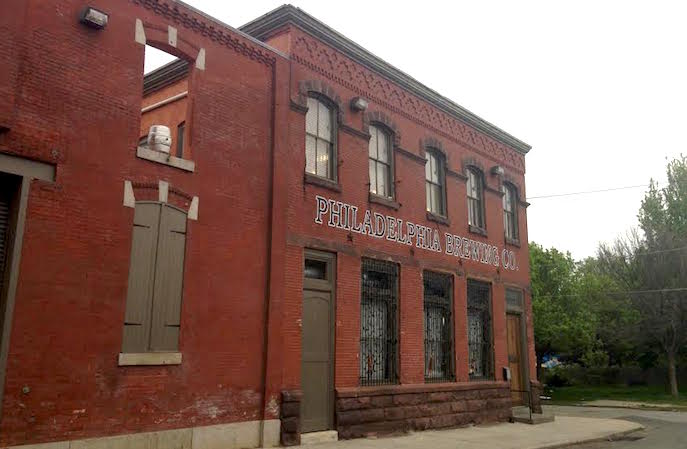 Philadelphia Brewing
Philadelphia, PA (4.6 miles away)
Visit PBC on Saturdays for their lauded tours which end in their tasting room. Sip on the neighborhood favorite Kenzinger and other year-round brews along with many seasonal selections. (2440 Frankford Ave.; 215-427-2739)


---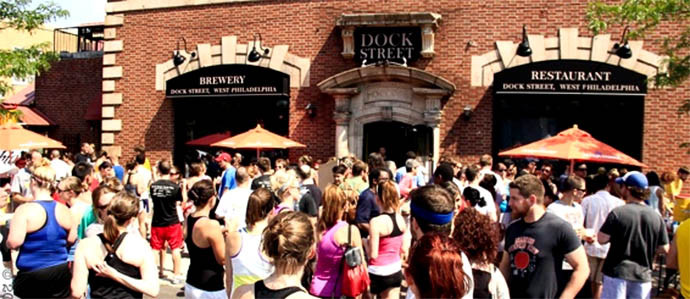 Dock Street Brewing
Philadelphia, PA (5.3 miles away)
Stop by Philly's oldest craft brewery for one of their classics like the Royal Bohemian Pils which pairs perfectly one of their wood fired pizzas. They're open every day of the week with tours on Saturdays by appointment. They also recently expanded their space to include a cannery and tasting lounge so grab a can of Golden IPA and chillax. (701 South 50th St.; 215-726-2337)
*Photo via Drink Philly


---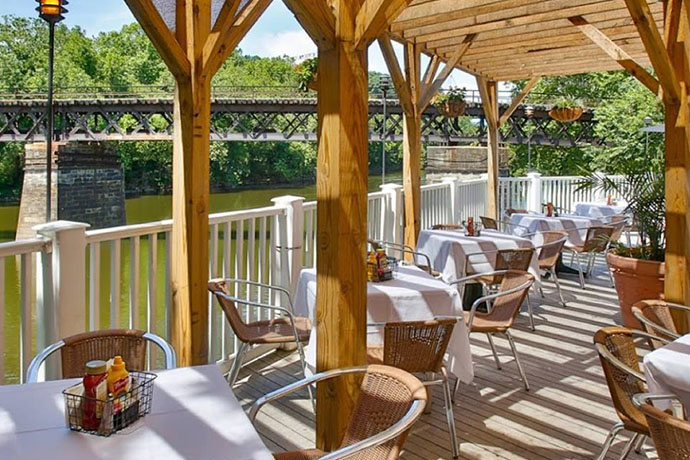 Manayunk Brewery
Philadelphia, PA (7.2 miles away)
Sip on a wide variety of seasonal craft beers at this waterfront brewery. Their outdoor deck is one of the largest in the city, which is perfect for summer weather. Tours and a full menu including a sushi bar are available on site! (4120 Main St.; 215-482-8220)
*Photo via Manayunk Brewery


---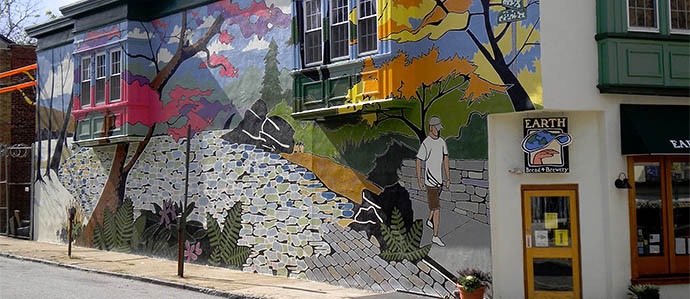 Earth Bread + Brewery
Philadelphia, PA (9.9 miles away)
This spot takes earth conscious brewing very seriously, using organic ingredients and sustainable methods of brewing their beer. They're open seven days a week with a full menu & $12 growler fills on Mondays! (7136 Germantown Ave.; 215-242-6666)
*Photo via Drink Philly


---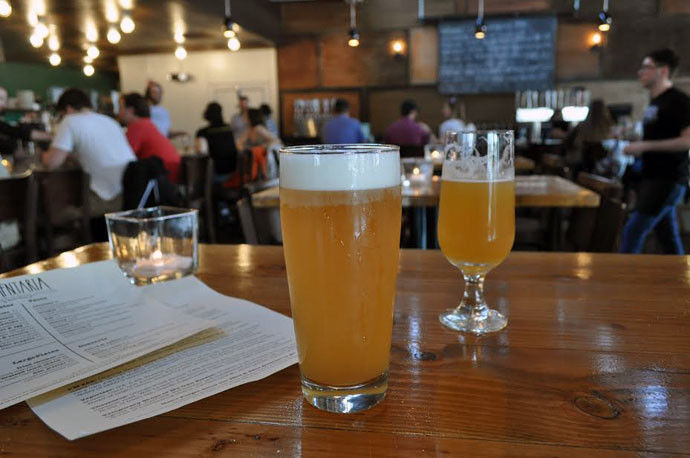 Tired Hands Brewing
Ardmore, PA (13.3 miles away)
Visit the Tired Hands Brew cafe for freshly baked breads and locally sourced artisan cheeses and cured meats to pair with your unique brews. Then, take a walk right down the street to the Fermentaria for all of that and more! (16 Ardmore Ave., Ardmore; 610-896-7621)
*Photo by Caroline Russock


---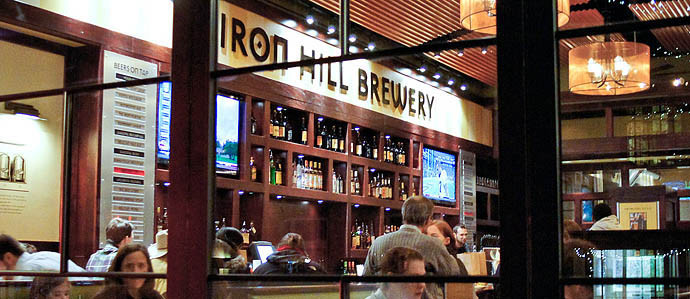 Iron Hill Brewing
Maple Shade, NJ (14.1)
This is one of the most accessible breweries, with over 12 area locations! Enjoy one of the 7 house beers on tap or various other seasonal options. (Multiple locations)
*Photo via Iron Hill Brewing


---

Lunacy Brewing
Magnolia, NJ (14.2 miles away)
Get your taste on at this brewery on Fridays and Saturdays. The brewery also has their own beer club, the Asylum Club, where members can enjoy special perks which include merch and discounts. (214 Davis Rd., Magnolia, NJ; 856-282-6300)
Photo via Lunacy Brewing


---
Flying Fish Brewing
Somerdale, NJ (14.0 miles away)
Take a quick trip over the Walt Whitman to visit this South Jersey brewery. Free tours are offered on the weekends with pay-as-you-go tastings. Make sure to try the Exit 16! (900 Kennedy Blvd., Somerdale, NJ; 856-504-3442)
*Photo via Flying Fish Brewing


---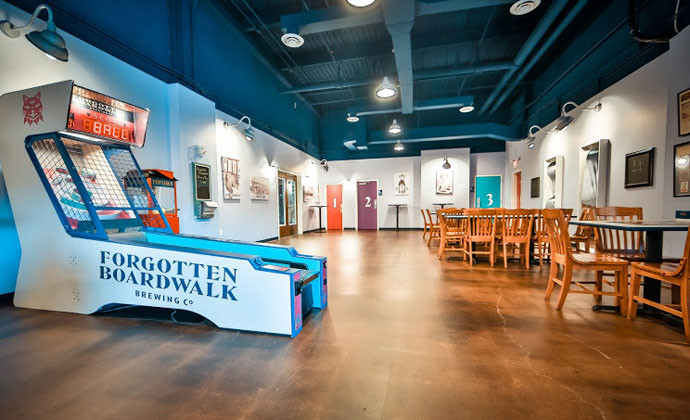 Forgotten Boardwalk Brewing
Cherry Hill, NJ (12.5 miles away)
This brewery will take you on a trip back to your childhood with beers named after shore favorites like their Funnel Cake Boardwalk Ale. Brewing is an art form here, so don't forget to ask the story behind the beers and appreciate the awesome designs on the bottles/cans. (1940 Olney Ave. #100, Cherry Hill, NJ; 856-437-0709)
*Photo by Dan Neuner


---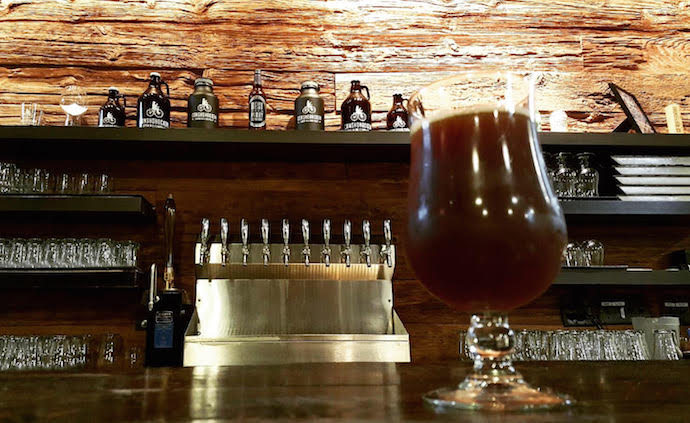 Conshohocken Brewing
Conshohocken, PA (14.9 miles away)
Both owners of this brewery have certifications from the Beer Judging Certification Program and have worked at notable breweries in the area prior to opening their own. Stop by seven days a week for a variety of beers on tap, growler fills, and some taproom bites. (Suite B, 739 E Elm St., Conshohocken; 610-897-8962)


---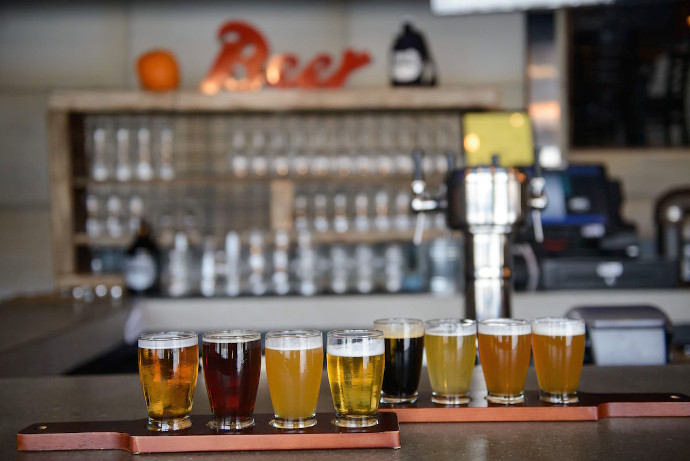 Sterling Pig Brewing
Media, PA (22.4 miles away)
With 8 rotating beers on tap, Sterling Pig gives drinkers a tap room experience with a perfect balance of flavors. We also have to mention their notable menu of elevated bar fare and wood fired pizzas to go with your brews. (609 W State St., Media; 484-444-2526)
*Photo via Sterling Pig Brewing


---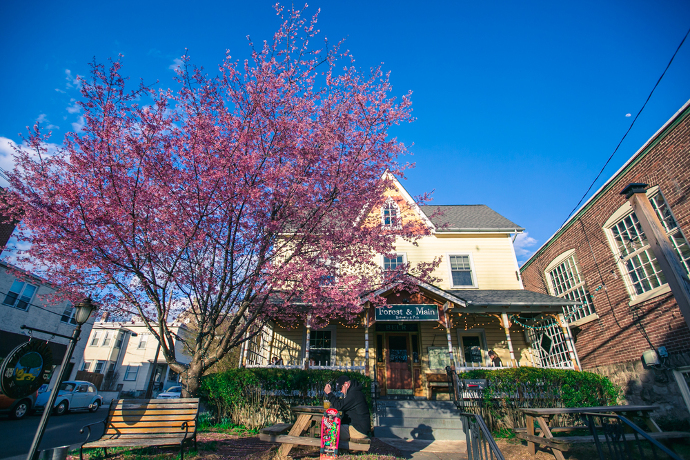 Forest & Main Brewery & Pub
Ambler, PA (22.7 miles away)
This quirky brewery sets up shop in a 19th Century house in Ambler. Enjoy both English and Belgian style brews and food at this spot. (61 N Main St., Ambler; 215-542-1776)
*Photo by Salter Moore


---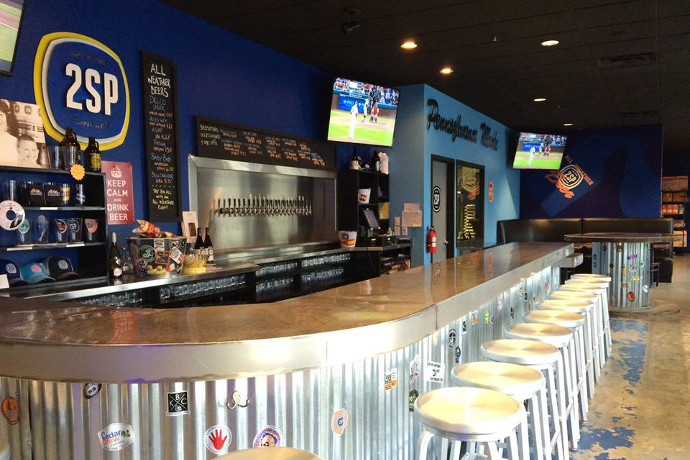 2SP Brewing
Ashton, PA (22.2 miles away)
Try the aptly named "Delco Lager" at this Delaware County brewery. This unpretentious spot cranks out beers from their 20 barrel system daily, and their tasting room is open seven days a week with tours only available on weekends. Check their schedule online to see if your favorite food truck will be at the brewery to enjoy some eats along with your beers. (120 Concord Rd. #101-103, Aston; 484-483-7860)
*Photo via 2SP Brewing


---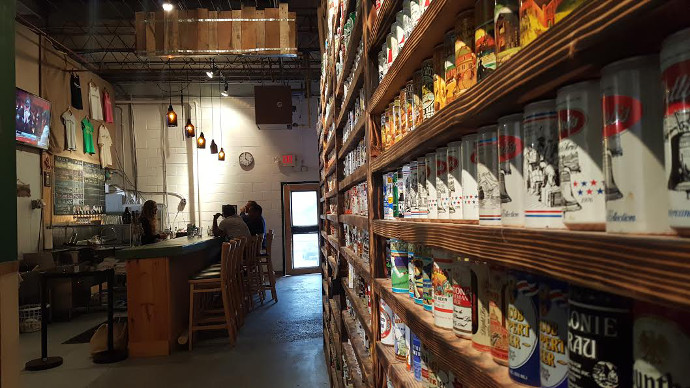 Naked Brewing
Huntingdon Valley, PA (21.8 miles away)
Check out this small brewery for their uniquely crafted beers such as their Pomegranate Wheat. Their tasting room is open Wednesday through Sunday, with Quizzo on Thursdays! (51 Buck Rd., Huntingdon Valley; 267-355-9561)
*Photo via Naked Brewing


---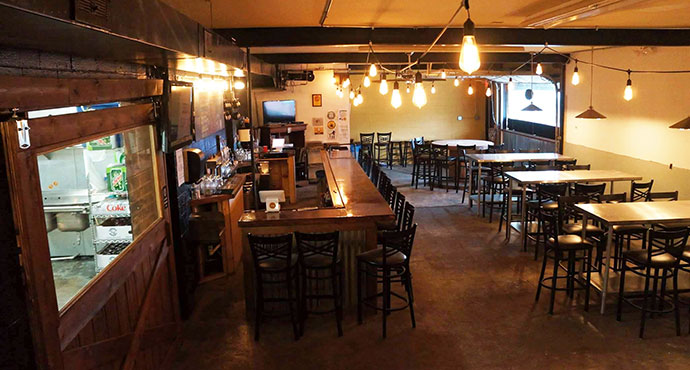 Crooked Eye Brewery
Hatboro, PA (30.1 miles away)
What started in a kitchen is now a brewery churning out 18 beers on 12 taps featured in their tasting room. Stop by Thursday through Saturday when Big Bucks BBQ is on site to provide a plethora of pork products to pair with your beers. (13 E Montgomery Ave. #2, Hatboro; 267-803-6925)
*Photo via Crooked Eye Brewery
---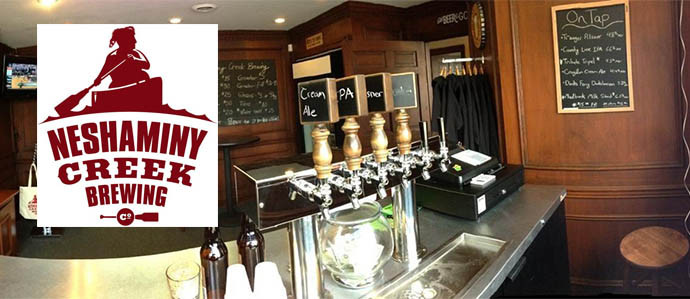 Neshaminy Creek Brewing
Croydon, PA (18.5 miles away)
Neshaminy Creek brewers definitely know what they're doing. Stop by Wednesday-Sunday to try the J.A.W.N (Juicy Ale with Nugget) and play games in the tap room! (909 Ray Ave., Croydon; 215-458-7081)
*Photo via Neshaminy Creek Brewing


---
McKenzie Brewhouse
Berwyn, PA (22.8 miles)
With three locations in the Greater Philadelphia Area, McKenzie Brewhouse is as accessible as their beers are delicious. Besides brews, this place is also known for their atypical brewery menu which includes Ahi Tuna and seared salmon. Chaddsford (451 Wilmington-West Chester Pike; 610-361-9800), Devon (324 Swedesford Rd.; 610-407-4300), Malvern (240 Lancaster Ave; 610-296-2222)


---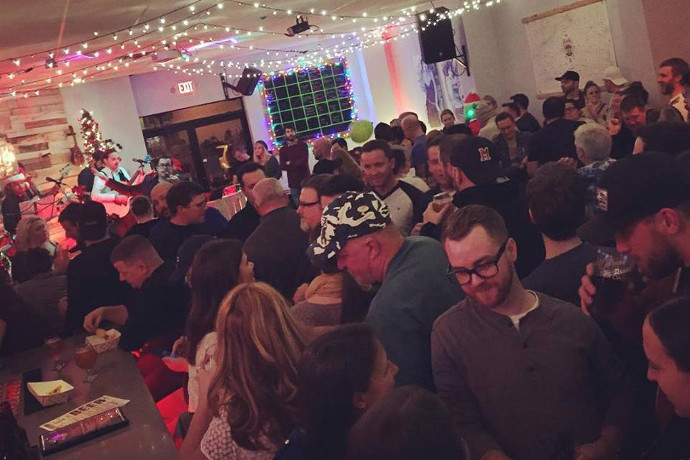 Broken Goblet Brewing
Bristol, PA (19.7 miles away)
Visit this Bucks Co spot or unique beers such as "Bubba's T-Bag", an ale infused with strawberry and grapefruit green tea. Enjoy your beer with an eclectic selection of bar snacks including hot dogs with PB&J on it. (1500 Grundy Ln., Bristol; 267-812-5653)
*Photo via Broken Goblet Brewing


---


Spellbound Brewing
Mount Holly, NJ (26.3)
Stop by Spellbound Thursday through Sunday, where this brewery will let you try pilot beer only available in their tasting room! Get a flight, pint or even a growler fill of one of their handcrafted brews. (10 Lippincott Ln. #12, Mt Holly, NJ; 609-832-0077)
*Photo via Spellbound Brewing


---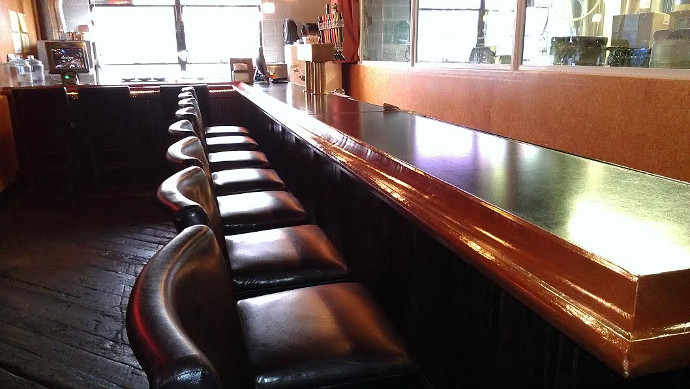 Prism Brewing Company
North Wales, PA (33.3 miles away)
This colorful brewery provides a truly local experience. They brew with local ingredients, using no preservatives and leaving their beer unfiltered to preserve its fresh flavor. (810 Dickerson Rd., North Wales; 267-613-8572)
*Photo via Prism Brewing Company


---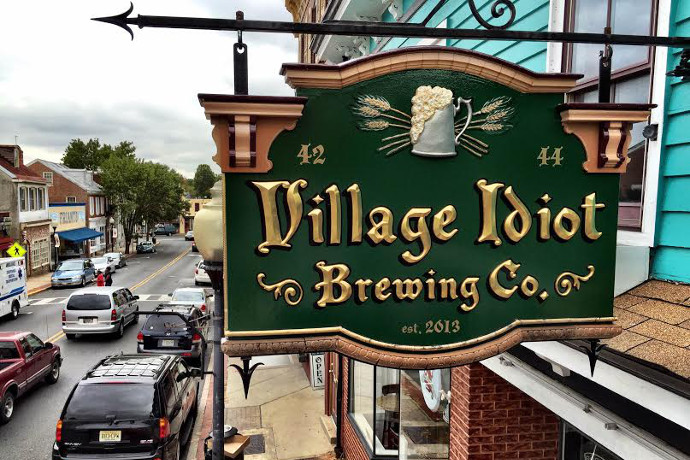 Village Idiot Brewing
Mount Holly, NJ (26.3 miles away)
Head to this Mt. Holly brewery to sip delicious suds while enjoying live music and trivia nights. They offer outside seating, and you can also carry in your own food to enjoy with your beer! (42 High St., Mt Holly, NJ; 609-975-9270)
*Village Idiot Brewing


---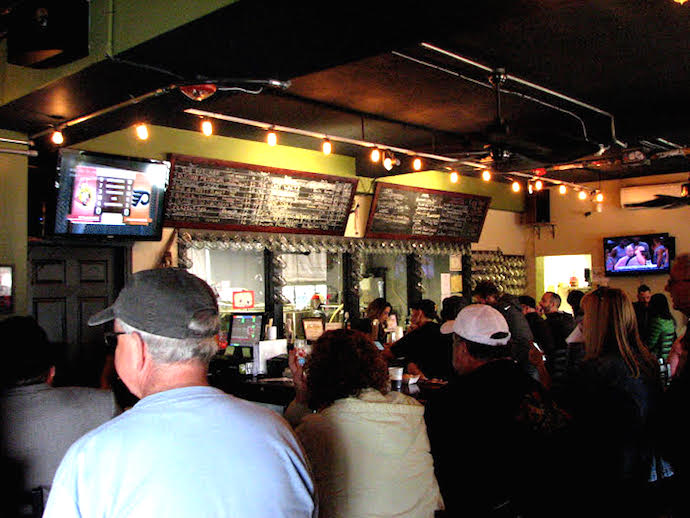 Round Guys Brewing Company
Lansdale, PA (33.0 miles away)
Enjoy unique beers like sours and barrel ages here at Round Guys. Their taproom also serves up eats including a locally sourced charcuterie board, home made hummus, and Sunday brunch! (324 W Main St., Lansdale; 215-368-2640)
*Photo via Round Guys Brewing


---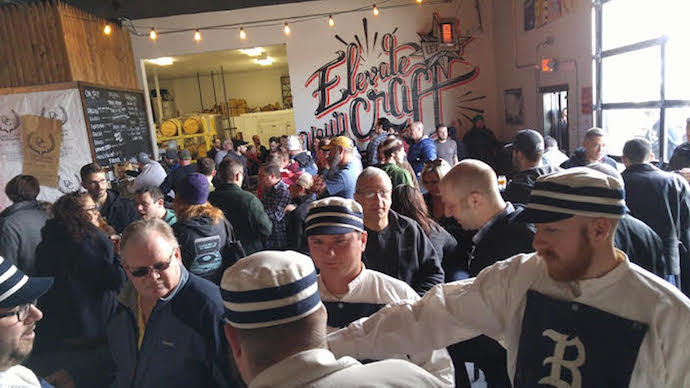 Levante Brewing
West Chester, PA (36.8 miles away)
Grab a glass of "That Wheat Jawn," a hoppy wheat ale, or the Imperial Vanilla Stout at this West Chester brewery. They're open Thursday through Sunday with food trucks on site, and you can even bring your dog along for the fun! (208 Carter Dr. Suite 2, West Chester; 484-999-8761)
*Photo via Levante Brewing


---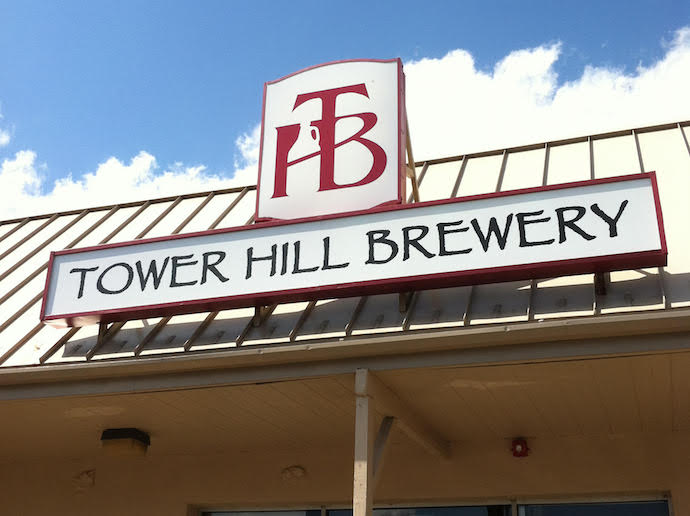 Tower Hill Brewery
Chalfront, PA (36.0 miles away)
Indulge in a scrumptious variety of brews and food including the Sun King IPA and fresh mussels marinara at this local spot. If you're into live music, they also feature local bands, so check out their events schedule online before you plan a trip. (237 W Butler Ave., Chalfont; 215-822-8788)

---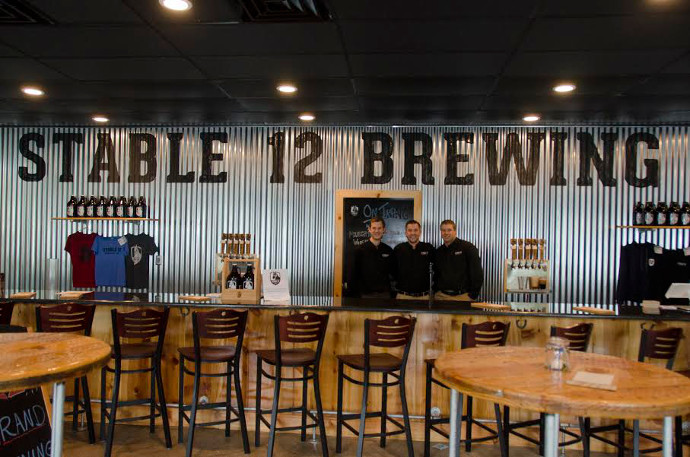 Stable 12 Brewing
Phoenixville, PA (30.9 miles away)
This brewery has a 12.5% ABV bourbon barrel aged Russian Imperial Stout? Say what?! Oh, and "Say What?!" is also the name of this brew. (368 Bridge St., Phoenixville; 610-715-2665)
*Photo via Stable 12 Brewing


---
Craft beer and craft sodas are the centerpiece at this chain of breweries. Stop by the Harrisburg location on Saturdays for a free tour and samples, or check their events schedule online to see an upcoming live show at the brewery. (50 W 3rd Ave., Collegeville; 484-973-6064)

---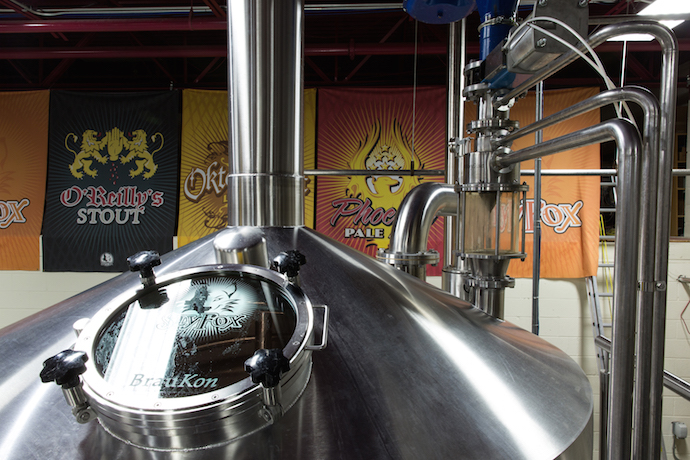 Sly Fox Brewing
Phoenixville, PA (32.2 miles away)
Opened in 1995, the Sly Fox Brewhouse & Eatery is a Pennsylvania craft beer staple. In Pottstown, you can find the Sly Fox Tastin' Room, where you can enjoy all the best beers Sly Fox has to offer as well as tours. The original brewery in Phoenixville is still cranking out beers and grub for your enjoyment as well. Phoenixville (520 Kimberton Rd; 610-935-4540), Pottstown (331 Circle of Progress Dr.; 484-524-8210)
*Photo via Sly Fox Brewing


---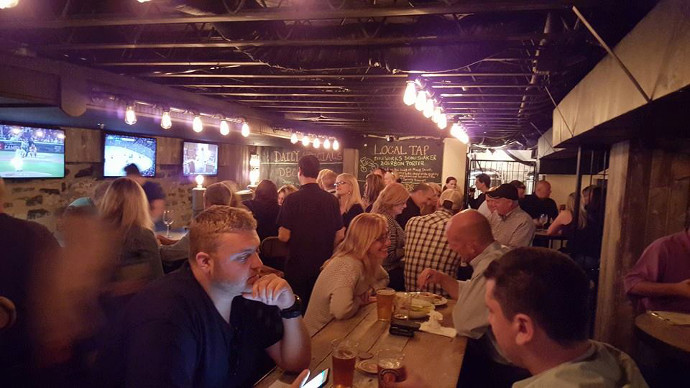 Doylestown Brewing Co.
Doylestown, PA (38.1 miles away)
Brewing beer is a family tradition at Doylestown. Visit the Marketplace brewery to see where the story all began or head to the newly opened Hops Bar & Grille to savor beer & bites. (22 S Main St., Doylestown; 267-454-7240)
*Photo via Doylestown Brewing Co


---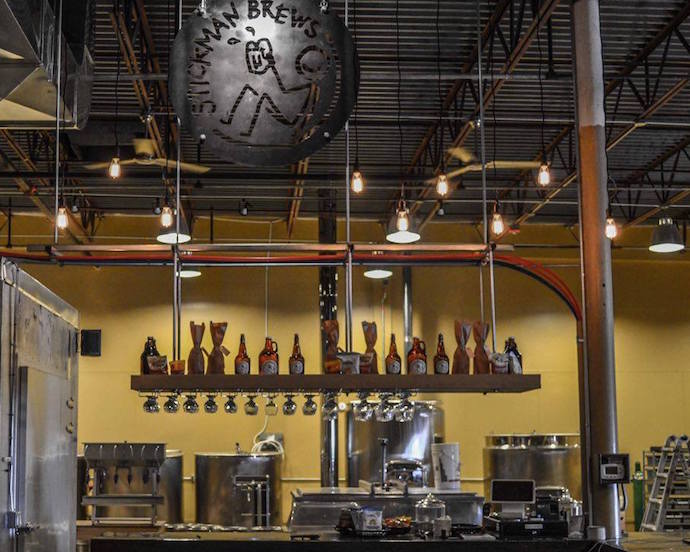 Stickman Brews
Royersford, PA (32.0 miles away)
This Belgian-inspired brewery is bubbling with quirkiness. Try some of the brews on tap such as the Twerkalicious Belgian Dubbel or the Doug E. Fresh Nitro Red Saison. (326 N Lewis Rd. #240, Royersford; 484-938-5900)
*Photo via Stickman Brews


---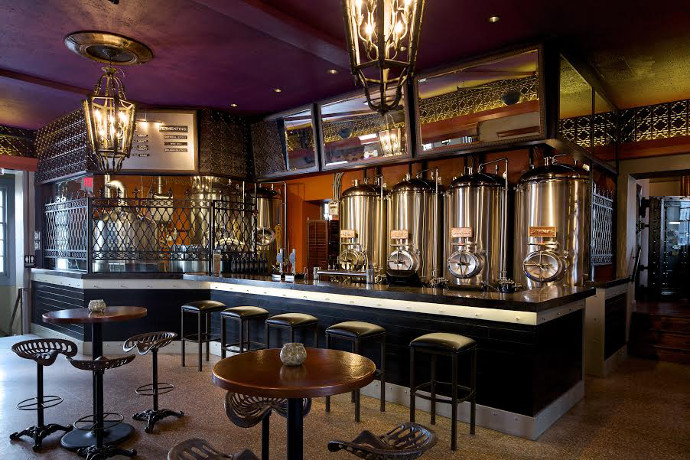 Vault Brewing
Yardley, PA (31.8 miles away)
This Yardley brewery transports its visitors back to the Prohibition era with a speakeasy style feel, unfiltered beer, local food, and jazz music. (10 S Main St., Yardley; 267-573-4291)
Photo via Vault Brewing


---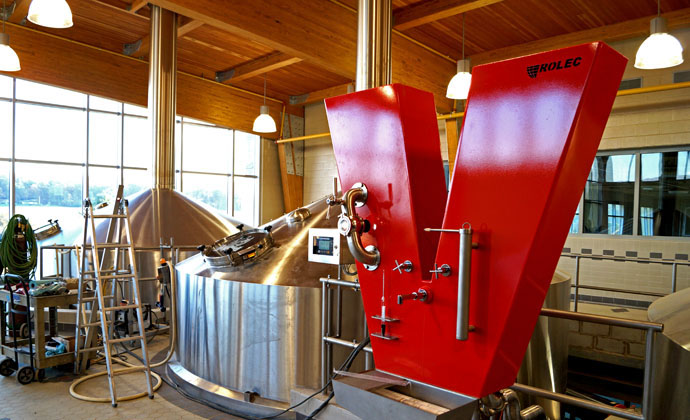 Victory Brewing Co.
Downingtown, PA (36.8 miles away)
As this is the Philadelphia area's largest craft brewery, many of us are familiar with their excellent suds. Stop by one of their three area locations to try their original beer, the Hop Devil, one of their other 9 year round brews, or up to 15 rotating seasonal selections. Tour the Downingtown brewery Friday through Sunday, walk yourself through a self-guided tour at the Parkesburg location, or sip on some unique beers only available on draft at the Kennett Square location. Kennett Square (650 W Cypress St.; 484-730-1870), Downingtown (420 Acorn Ln.; 610-873-0881), Parkesburg (3127 Lower Valley Rd.; 484-718-5080)
*Photo via Drink Philly


---
Free Will Brewing Co.
Perkasie, PA (39.6 miles away)
If sour beer is your thing, Free Will has an entire floor dedicated to making it. Stop in for a free tour on Saturdays, and try a sour beer and more at their taproom open seven days a week. (410 E Walnut St., Perkasie; 267-354-0813)


---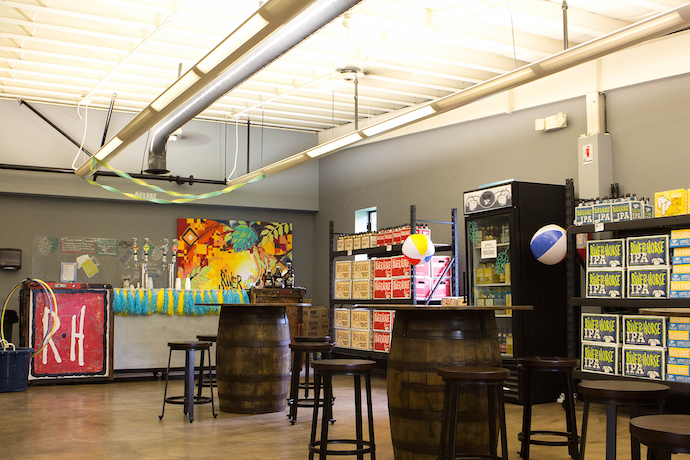 River Horse Brewing
Ewing Township, NJ (36.5 miles away)
Tour this beloved NJ brewery on Saturdays and Sundays. Just $5, this tour will get you 4 4oz pours and a priceless amount of beer knowledge. Don't forget to make a reservation beforehand on their website. (2 Graphics Dr., Ewing Township, NJ; 609-883-0890)


---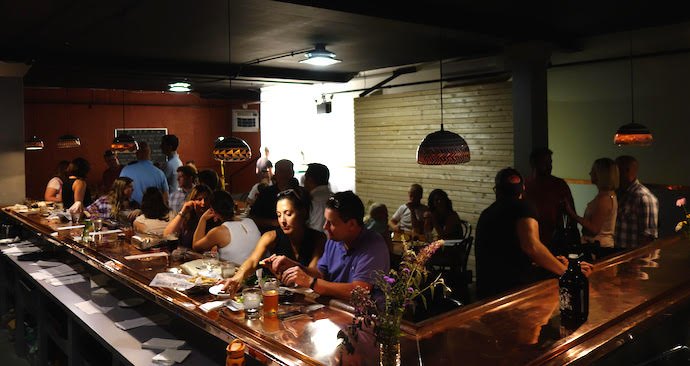 Kennett Brewing Company
Kennett Square, PA (38.6 miles away)
Open since 2015, Kennett already has over 20 unique brews under its belt. A full menu is available at their taproom to pair your beers with some local Kennett Square 'shrooms. (109 S Broad St. #2, Kennett Square; 610-444-0440)


---


Triumph Brewing Co.
New Hope, PA (40.7 miles)
This mini brewery chain serves up Euro-style beers from five taps and a hand pump. They offer a great menu to pair with their beers and ciders, making this a great place to gather with friends and family! (400 Union Sq., New Hope; 215-862-8300)
*Photo via Triumph Brewing Co.


---
McCoole's Red Lion Brewery
Quakertown, PA (46.2 miles away)
Brewed using a single barrel system, McCoole's offers their signature Rebel Amber Ale and their Komo Sutra Imperial IPA along with other seasonal offerings available at their restaurant. All of their food is certified GMO free, humanely raised, and antibiotic free. (4 S Main St, Quakertown; 215-538-1776)


---
Bucks Co. Brewing
Pipersville, PA (45.5 miles away)
With their slogan, "Making The World A Better Place One Beer At A Time", this brewery has a serious commitment to brewing responsibly and buying local. Check out what's brewing here Friday through Sunday, when there are frequent live performances and food truck grub to pair with your beers. (Appletree Ln., Pipersville; 609-439-2468)


---
The Other Farm Brewing
Boyertown, PA (47.8 miles)
Take a trip to this nano-brewery, where you can sip on a vast array of beers ranging from the Nashi, an Asian Pear WitBier, to the Dutch Hammer, a Belgian quadrupel brewed with locally made apple butter. These beers are only available on-site, so stop by for some great beer, music, and food. (128 E Philadelphia Ave., Boyertown; 610-367-1788)


---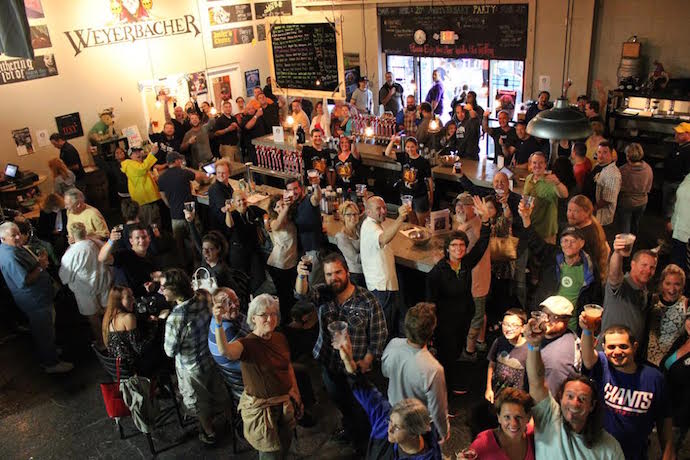 Weyerbacher Brewing Co.
Easton, PA (68.3 miles away)
Grab a pint at the tap room of this jovial brewery any day of the week. Tours are offered Friday through Sunday and are completely free! Love what you've tasted? Become a member of the Jester's Court, Weyerbacher's own beer club. (905 Line St., Easton; 610-559-5561)
*Photo via Weyerbacher Brewing Co.


---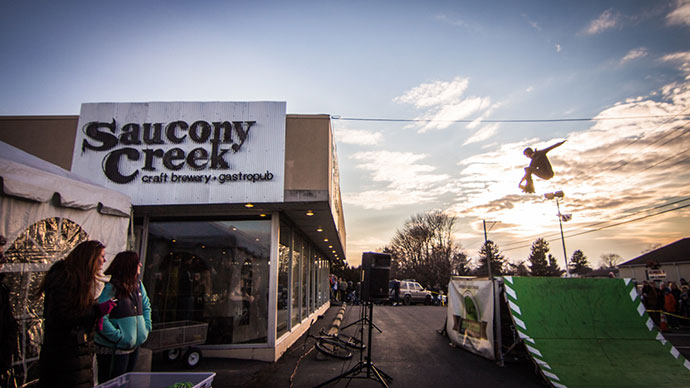 Saucony Creek Brewing
Kutztown, PA (72.2 miles away)
Check out Kutztown's award winning beers at the Saucony Creek Gastropub. Chow down on creative fare such as poutine and pierogies to pair perfectly with the hoppy Stonefly IPA or many of their other unique brews. (15032 Kutztown Rd., Kutztown; 610-683-3128)
*Photo via Saucony Creek Brewing


---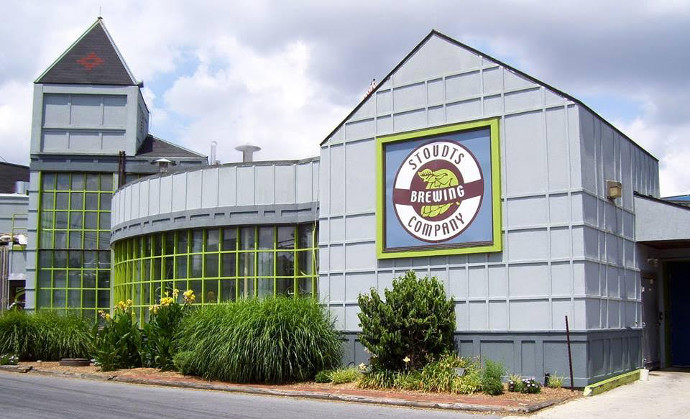 Stoudt's Brewery
Adamstown, PA (62.5 miles away)
Another craft beer powerhouse in the area, Stoudts is known for their superb year round offerings and seasonal favorites like Pumpkinfest. Visit the brewery site for a tour, to enjoy a delicious bite at the Black Angus Steakhouse, slurp on oyster's at their raw bar, buy good at the antique mall or to even plan your wedding here! (2800 N Reading Rd., Adamstown; 717-484-4386)
*Photo via Stoudt's Brewery


---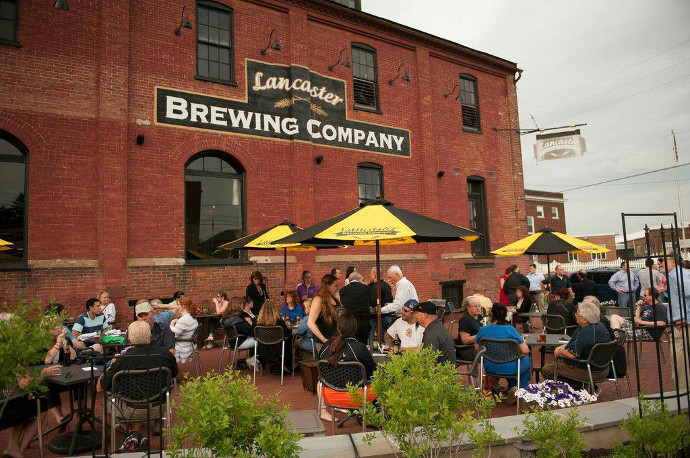 Lancaster Brewing Company
Lancaster, PA (78.6 miles away)
Discover rich history and fresh beers at Lancaster Brewery. Farm to table is taken literally here, with local ingredients used in their beers and in all of the food at their restaurant. (302 N Plum St., Lancaster; 717-391-6258)
*Photo via Lancaster Brewing Company


---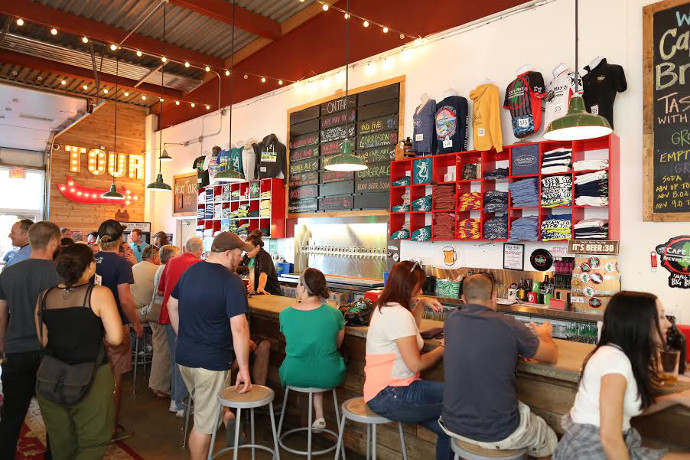 Cape May Brewing Company
Cape May, NJ (81.6 miles away)
Planning a trip to the shore this summer? Make Cape May Brewery a stop on your vacation. Since they have one of the largest taprooms in the state, visit for a tour and stay for a pint. Check their schedule online to plan ahead! (1288 Hornet Rd., Cape May, NJ; 609-849-9933)
*Photo via Cape May Brewing Company
---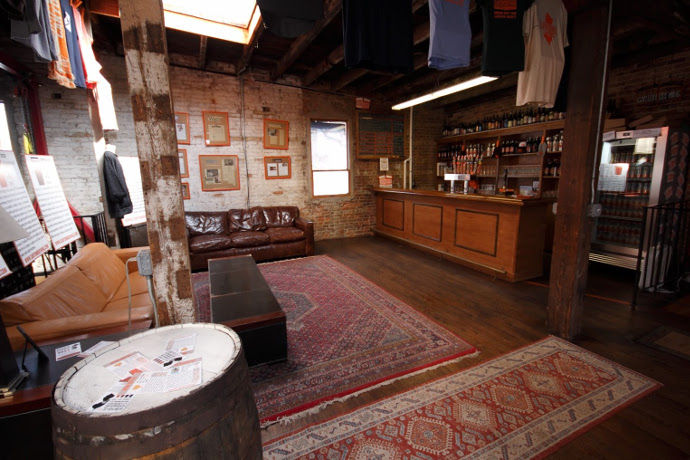 Carton Brewing
Atlantic Highlands, NJ (91.0 miles away)
Cousins Angie and Chris Carton founded this brewery, which is home to a state-of-the-art 15 barrel system that produces beers like Red Rye Returning and 077XX. They offer tastings and tours within their brewhouse, every day except Monday and Tuesday, so grab a group and go tour this up and coming spot. (6 E Washington Ave., Atlantic Highlands, NJ; 732-625-2337)
*Photo via Carton Brewing
---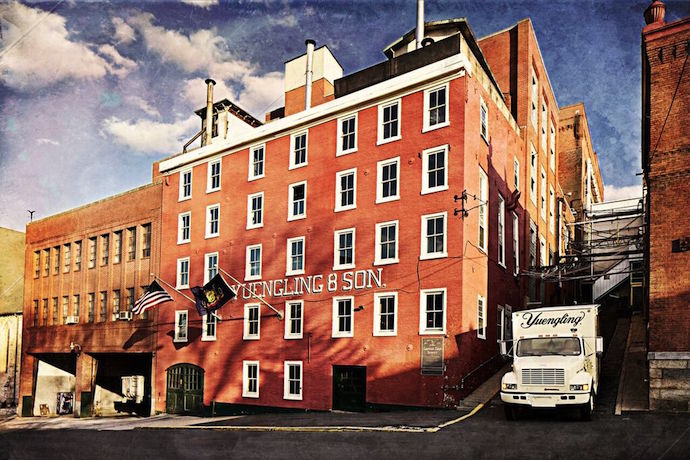 Yuengling Brewing Co.
Pottsville, PA (96.4 miles away)
If you're a fan of beer and history, Yuengling Brewery must be of interest to you. Sporting the title "America's Oldest Brewery," their free tour will walk you through the hand-dug fermentation caves that were used prior to refrigeration. Oh, and enjoy some delicious beer at the end of your tour! (420 Mahantongo St., Pottsville; 570-628-4890)
*Photo via D.G. Yuengling & Son, Inc.


---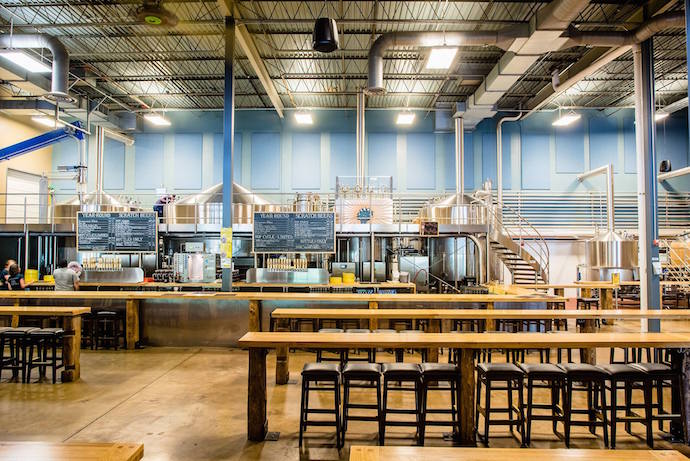 Troegs Brewing
Hershey, PA (95.1 miles away)
Stop by Hershey PA's prodigy Troegs for a tour — $5 will get you an informative experience that includes tastings and a souvenir glass! Sip on their freshly made beers and devour farm to table snacks at the tasting room open seven days a week. (200 East Hershey Park Dr., Hershey; 717-534-1297)
*Photo via Troegs Brewing


---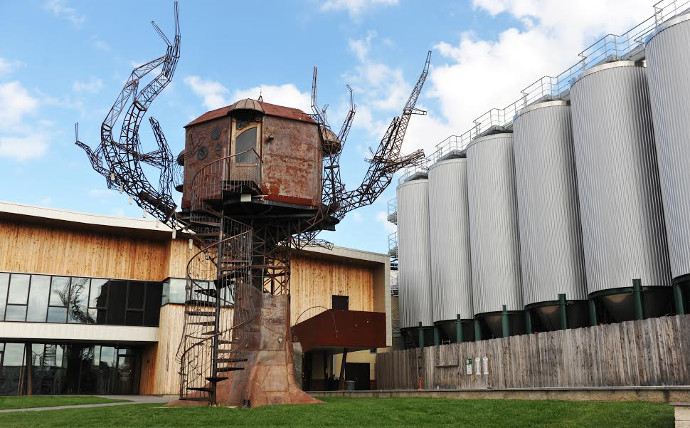 Dogfish Head Brewing
Milton, DE (112.5 miles away)
Grab a tour or some free samples at this Delaware brewery. Once you step into the brewery, you're entitled to four free samples to sip on while you enjoy games like bocce and cornhole, or you can grab some brats, chowder or hop-pickles at the onsite eatery Bunyan's Lunchbox. (511 Chestnut St., Milton, DE; 302-684-1000)
*Photo via Dogfish Head Brewing
Tags:
Beer
Recent Articles

Feedback
How are we doing? Tell us what you like or don't like and how we can improve. We would love to hear your thoughts!