The New Pennsylvania Liquor Reform Laws Have Taken Effect: Here's What They Mean for You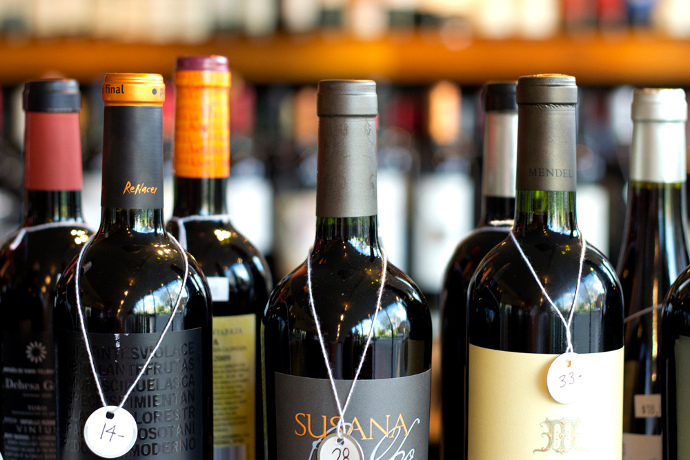 We were very excited to report that Pennsylvania liquor stores would soon be allowed to sell wine, and now, Act 39 has become reality since the new reform bill went into effect on Monday, August 8.

What does Act 39 mean for us drinkers? We'll outline it for you:
- Grocery stores, restaurants, and hotels can now sell up to four bottles of wine for take out
- Sunday restrictions and state mandated holidays will not always mean PLCB store closures
- Customer loyalty programs at PLCB stores
- More coupons and a wider opportunity for discounts at PLCB stores
- Direct shipments of wine sales for PA residents
- Six packs of beer and malt liquor available for carry-out at gas stations
- Up to five off-site tasting rooms are permitted to be run by PA alcohol producers
Before you run to the grocery store for a Chardonnay, just beware that Monday marked the beginning of the application process for grocers to obtain licenses and permits to sell wine. Retailers attempting to sell wine need to have a separate entrance and checkout area, which you may already be familiar with from grocery stores that already sell beer.
Local distilleries, wineries, and breweries are also excited about this new set of laws. Pennsylvania alcohol producers can now run up to five off-site tasting rooms where they can sell their products in addition to selling other local beers, wines, or spirits. In accordance with the laws, these tasting rooms will only be able to sell their own products for carry-out and have to follow requirements such as closing at 11pm. Many PA crafters have already taken advantage of this law, with the opening last week of Vin Cafe on Passyunk Avenue and Federal Distilling's tasting room opening August 11.
Probably the most convenient of all the new statutes in Act 39 is the ability to order wine to your home. The U.S. Supreme Court ruled over 10 years ago allowing this, and finally, Pennsylvania seems to be catching up with the times.
Pennsylvania House Speaker Mike Turzi said the act "is a tremendous leap into bringing Pennsylvania into the 21st century." He also noted, "This privatization bill will bring consumers the added choice and convenience they have been asking for since Prohibition." Although the majority of us Pennsylvanians aren't making moonshine out of our bathtubs, this reform was a welcomed change to help local alcohol producers thrive and provide more purchasing options for consumers.
Recent Articles

Feedback
How are we doing? Tell us what you like or don't like and how we can improve. We would love to hear your thoughts!