Things No One Asked For: The Chug Card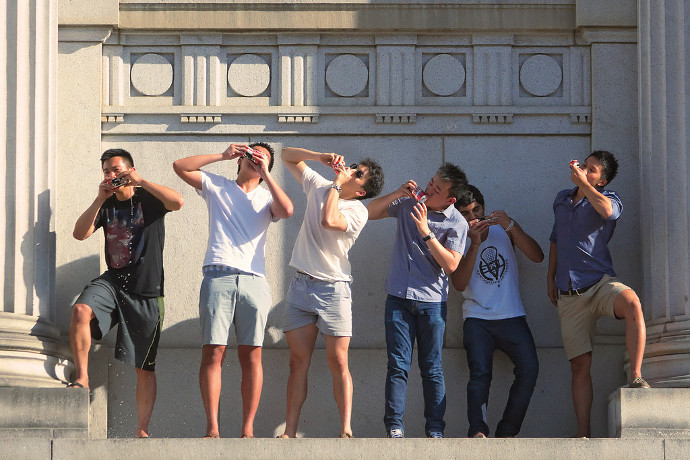 It happens to the best of us: you're almost done with your Christmas shopping, but you just don't know what to get for your best bro. You know he has plenty of sleeveless shirts, and you're only going to offend him if you try to replace his favorite worn-out Phish hat. Luckily, the New Hampshire company Chug Gear is here to save Christmas and keep your bromance absolutely broverflowing. And they're doing it with the Chug Card.
Another common scenario we find ourselves in: you're in the lot at a Phish show, getting ready to go in. You've already had your heady nugz, the guy with the molly doesn't seem to be coming around, and everyone knows the nitrous balloons are for after the show. You can't bring your beer in, so it's time to shotgun it, bro. Oh, wait! No one brought anything to do it with… except you and your Chug Card!
The card works simply (as it would need to after being marketed humans who are one step above walking garbage piles) – you can use it to pop the top of your can, and then pierce the side so you can go to town shotgunning that Natty Ice before you head into the concert. You can buy the card as-is, get it personalized, or rise to the highest echelon of bro-hood with their limited edition "RIP Harambe" chug card.
So whether you're trying to get down as much terrible beer as possible, want to make America great again, or can't let go of a stupid gorilla meme, you and your bros are going to be all set for your next outing. Dicks out, bros. Dicks out, indeed.
Photo via Flickr user D.H. Parks
Recent Articles

Feedback
How are we doing? Tell us what you like or don't like and how we can improve. We would love to hear your thoughts!