Things No One Asked For: Prosecco-Flavored Nail Polish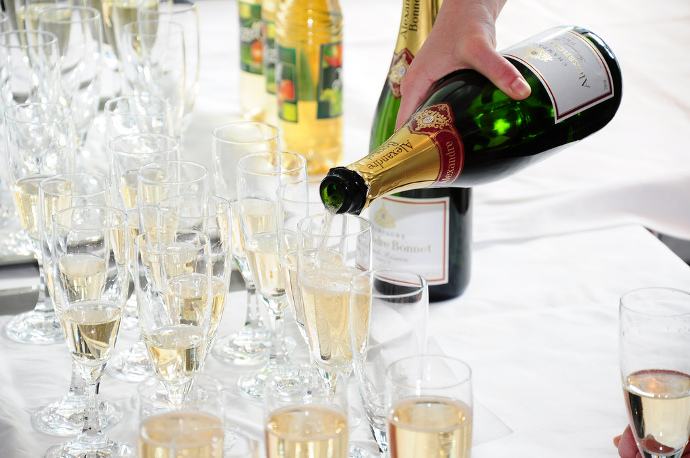 If you're the kind of alcoholic who needs to have booze on your person at all times, Groupon has just the product for you: prosecco-flavored nail polish. Ignoring the fact that Groupon is for some reason getting into producing nail polish, the company announced that the glittery gold polish is edible and contains real prosecco. The company says the "lick-able" polish tastes and smells just like the real thing.
This is great news for the finger-biting alcoholic in your life or, according to Groupon's announcement, your mom—the nail polish is being released to help celebrate Mother's Day. I'm not sure what mother needs or wants this, but she surely is the type of hard-working mom we all know and love who also happens to still suck her thumb. The nail polish—cleverly called "Prosecco Polish"—is also a great gift to give someone if you want to subtly hint that you have a creepy finger sucking fetish.
There is no word of an actual ABV, but the nail polish comes with its fair share of warnings. Groupon warns us that the polish should be kept away from "heat/sparks/open flames," which is probably a solid course of action for your fingers in general, and adds that you shouldn't drink the polish straight from the bottle—which means you trash people who need that kind of thing to get drunk will have to stick with NyQuil.
Unfortunately, this miracle of modern science isn't for sale and is only available in the UK, so you're out of luck if you're an American who needs an easy way to randomly lick someone's fingers.
Photo via Flickr user L.C.Nøttaasen
Tags:
Terrible Ideas
Recent Articles

Feedback
How are we doing? Tell us what you like or don't like and how we can improve. We would love to hear your thoughts!