Buffalo Trace is Now Aging Bourbon in 300 Year Old Barrels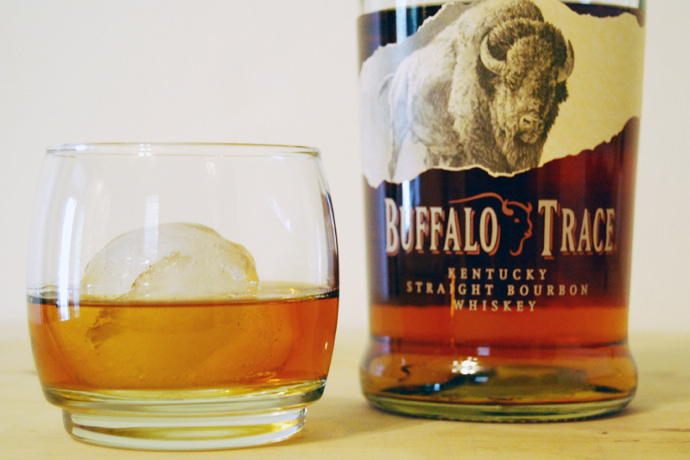 Oak barrels are an essential part of what makes bourbon bourbon. For one, there's a legal requirement that bourbon be aged in newly charred oak containers. The style of oak, the time in the barrel, and the age of the oak can all have an impact on the flavor, which is why Buffalo Trace is trying a new approach: Aging its bourbon in barrels made from 300 year old oak.

The aging is part of a Distillery's Experimental Program, which goes back more than twenty years. Distillers alter a range of variables to see what, if any, effects it might have on the spirit, including infrared light, non-traditional grains like rice and oats, warehouse variations, and more. Now, they're experimenting with using 300 year old oak, an incredibly rare find as most oak trees live only to 200. Sourcing the oak for the barrels took over a year, and it took another year to create the barrels, but in December 2016, the distillery rolled them into an aging warehouse.
"It's a unique opportunity to be able to experiment with a variable that is even older than our distillery, which is 244 years old," Master Distiller Harlen Wheatley said. "We are really looking forward to seeing how extremely old wood might affect the taste of the bourbon, and hopefully will make some interesting observations along the way that will be useful going forward."
The barrels are set to age for at least six years, and quite possibly longer, so we won't get to try them anytime soon, though the barrels will be monitored each year to see how they're changing. No matter how they come out, it's an exciting project.
Photo via Flickr user patruby83
Recent Articles

Feedback
How are we doing? Tell us what you like or don't like and how we can improve. We would love to hear your thoughts!