The Library Bar & Bar 210 at the Rittenhouse Hotel are Rolling Out New Spring Cocktail Menus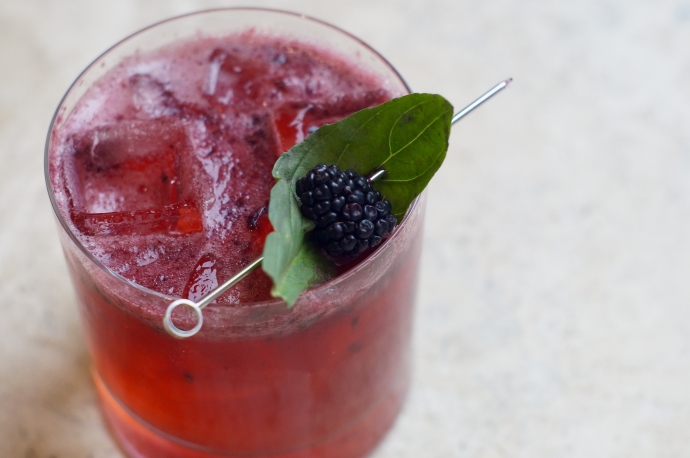 Both the Library Bar and Bar 210 at the Rittenhouse Hotel are rolling out extensive new spring cocktail menus, and Drink Philly has an exclusive look at each and every cocktail.
Bar 210's menu was created by Amy Farrell and Samantha Germani, and according to Farrell, after coming out of a cold winter, she was "craving floral notes and bright colors." This desire is clearly expressed in her inventive menu, which includes the classic Blackberry Bourbon, above (Jim Beam Black, blackberry, Thai basil, lemon, and ginger ale). She's most excited about Génépy the Elder, in which she took a tough liqueur (Génépy, an herbaceous Alpine liqueur) and found flavors to complement it.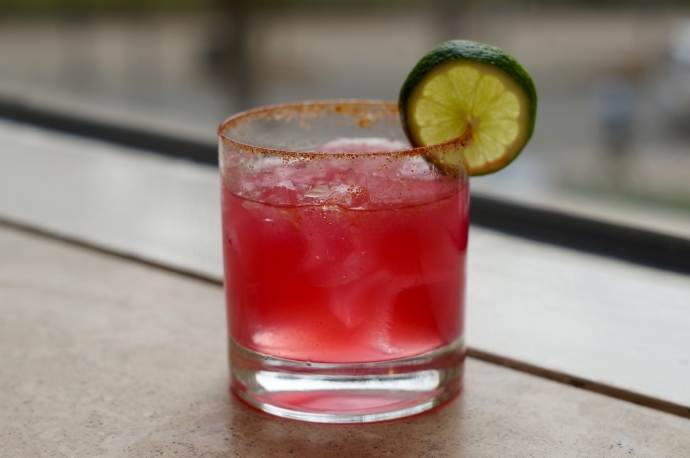 Seasonal Margarita (chili tequila, agave, lime, grapefruit, blueberry)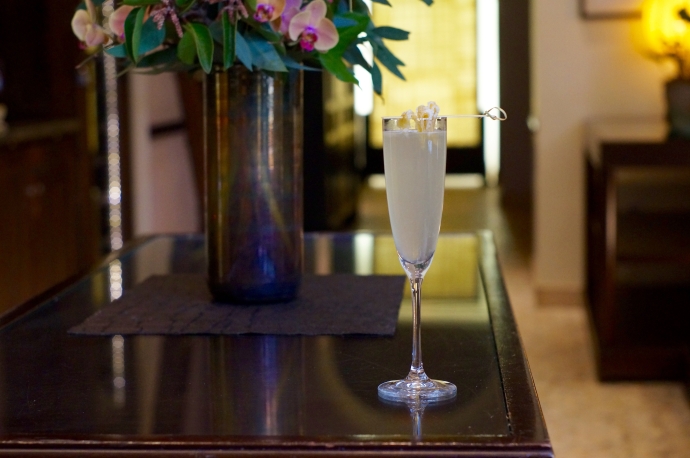 Lemongrass Sparkler (Grey Goose 'La Poire,' St. Germain, lemongrass, candied lemon)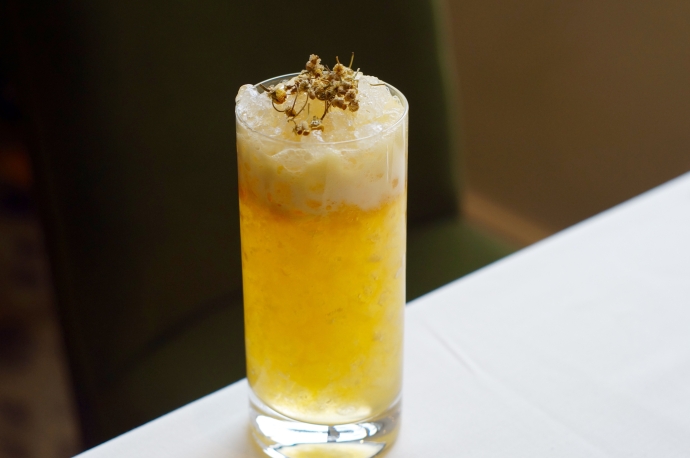 Tropic of Daisy (Stolichnaya 'Vanil,' passionfruit, raspberry, chamomile)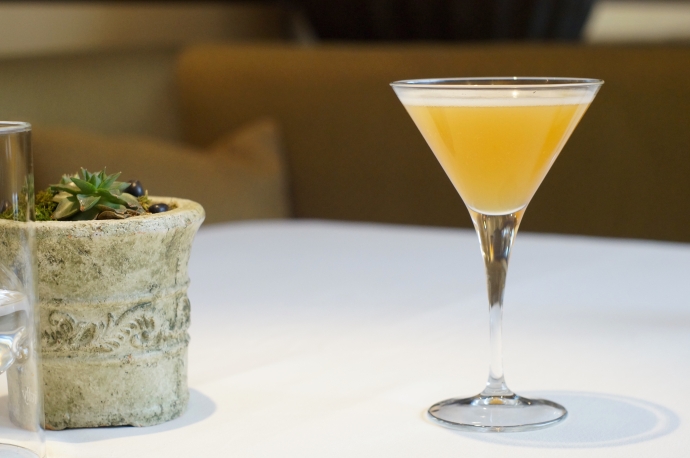 Walk Through Rittenhouse (Rittenhouse Rye, honey, jasmine, lemon)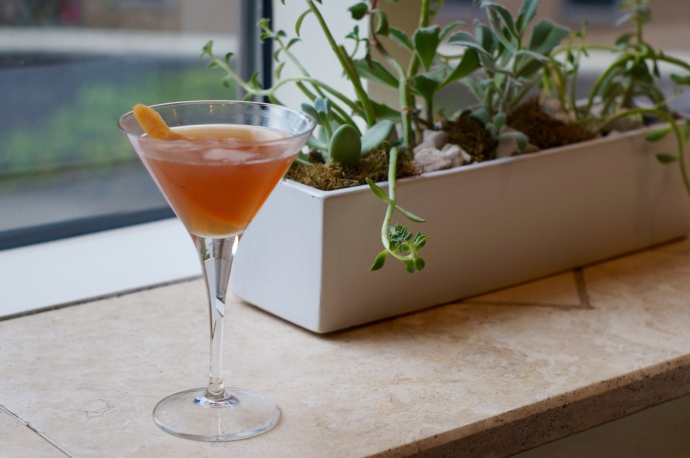 Génépy the Elder (Bluecoat Gin, elderflower, Dolin Génépy des Alpes, Grapefruit)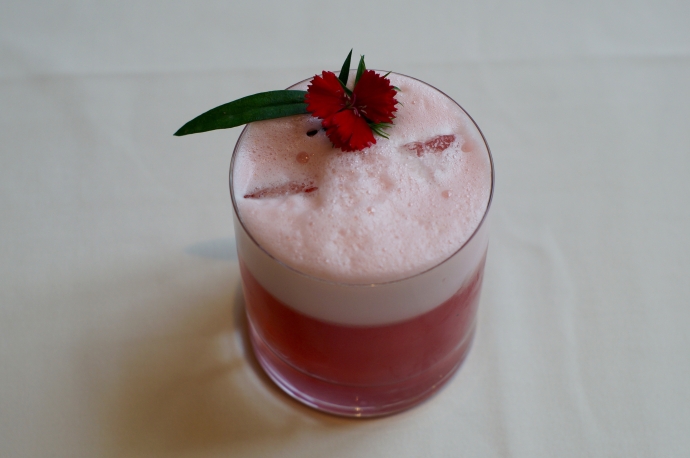 Venezuelan Nights (Diplomatico Reserva, hibiscus, citrus)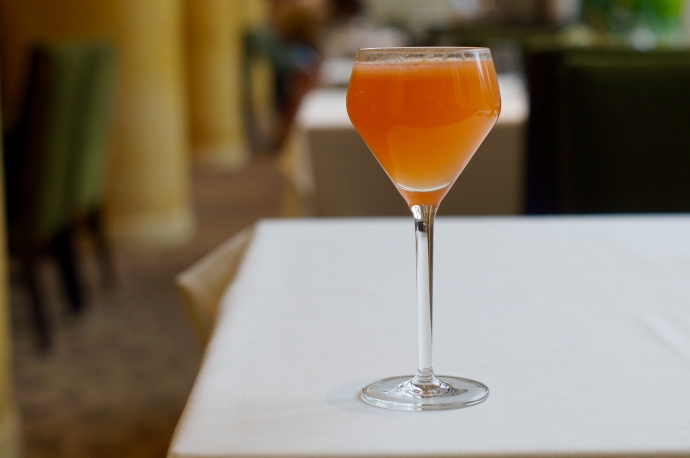 Smoldering Sight (Sombre Mezcal, aperol, pineapple, orange)
The Library Bar is also introducing a new menu created by Jesse Dureka, focusing on twists on the classics, seasonal ingredients, and influences from the kitchen. Dureka said he wanted to bring back "memories of spring" and that "we always have something for everyone," noting that the menu is spirit-forward yet approachable. He's proudest of the Tempest and Rose Tattoo, because he had the unique opportunity to work with the Mary Cassatt Tea Room at the hotel for the tea used in these inventive cocktails.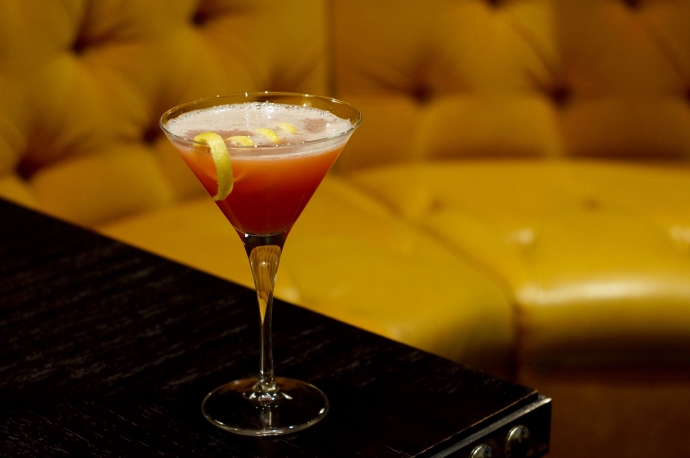 Jack Rose (Laird's Bonded Apple Brandy, lemon, pomegranate)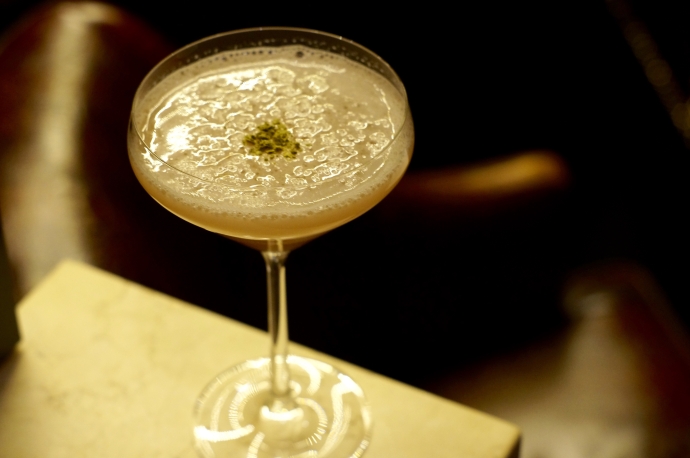 Hopped Hemingway (Flor de Cana 4-Year, citra hop, grapefruit, lime)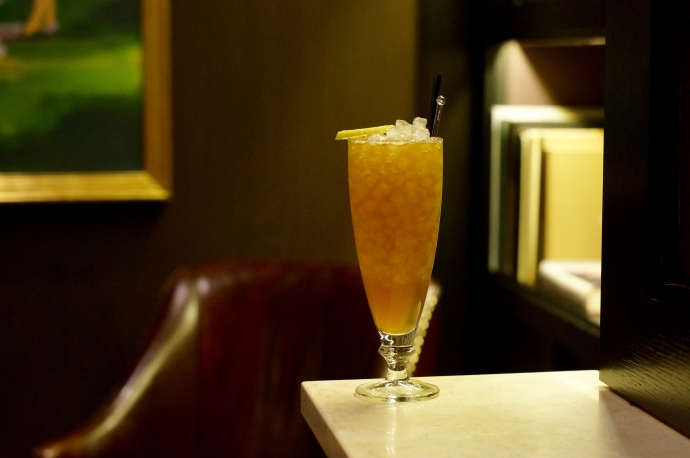 South Philly Jab (Gosling's Black Seal, Hennessey VS, Creme de Peche, Citrus)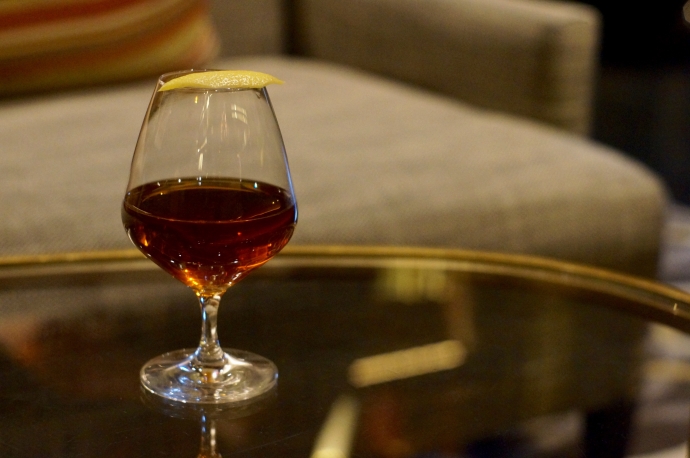 Gone with the Wind (Knob Creek Rye, Montenegro amaro, Dolin sweet vermouth, orange bitters)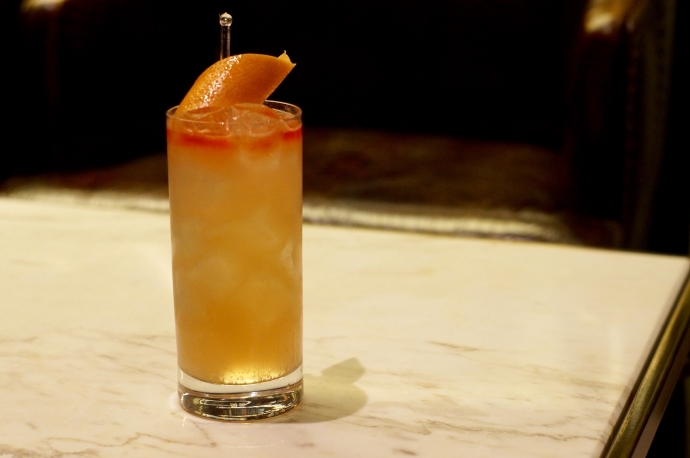 Tattooine Sunset (Tyconnell 'Single Malt,' Lillet Blanc, grapefruit, Peychaud's, tonic)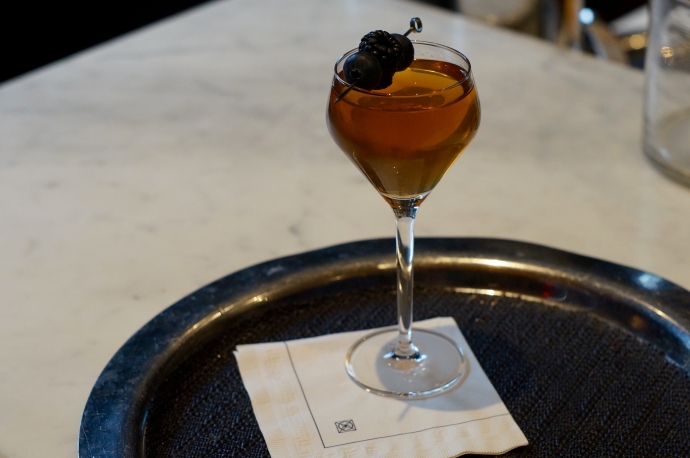 The Tempest (Bluecoat barrel aged gin, Dolin Blanc, Wild Women tea, orange)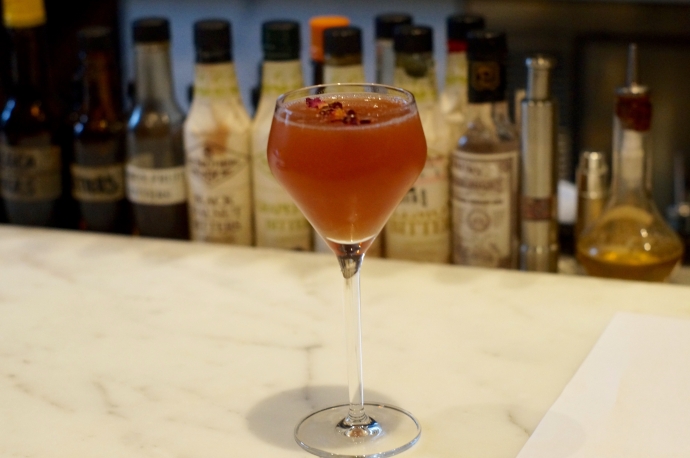 The Rose Tattoo (Hendrick's gin, yellow chartreuse, Lillet rosé, Persian Rose tea)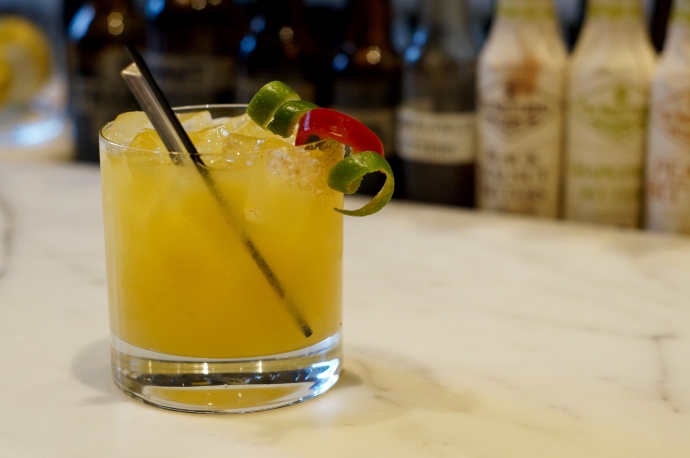 Beso de Fuego (Sombre mezcal, Domaine de Canton, mango, jalapeño, agave)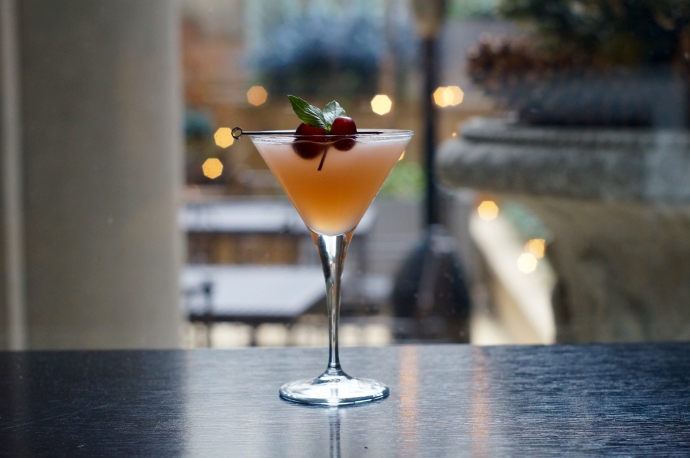 Grapes of Wrath (Penn 1681, Thai basil, red grape, Angostura bitters)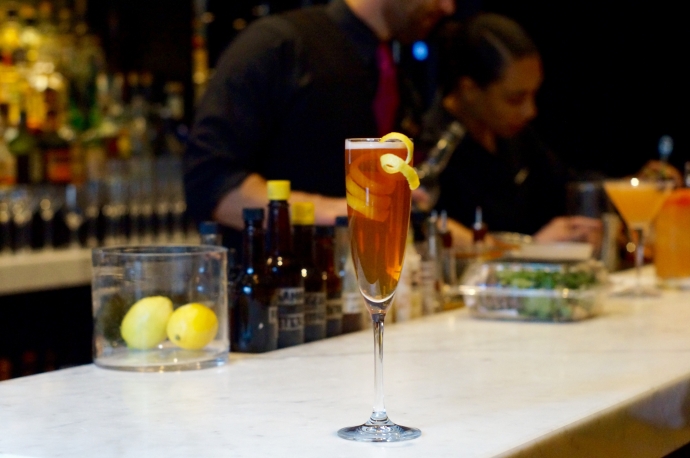 The Mulbach (Four Roses Small Batch, Amaro Nonino, sparkling wine, Angostura and orange bitters)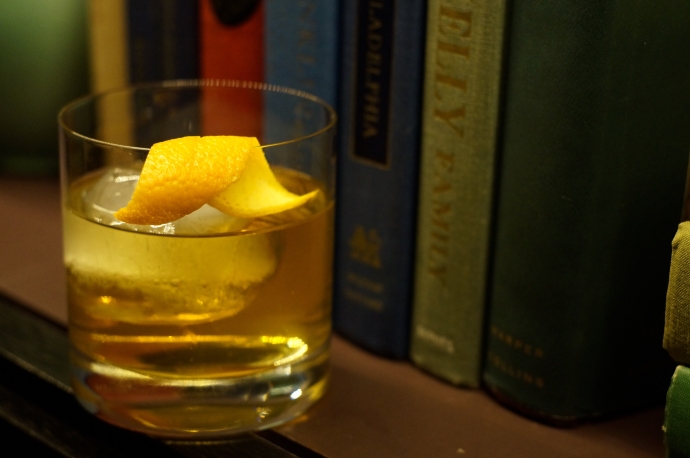 Tarragon, but not Forgotten (Knob Creek Bourbon, tarragon, Drambuie, yellow chartreuse)
Photos via Drink Philly
Recent Articles

Feedback
How are we doing? Tell us what you like or don't like and how we can improve. We would love to hear your thoughts!