Rejoice: Burger King is Now Serving Booze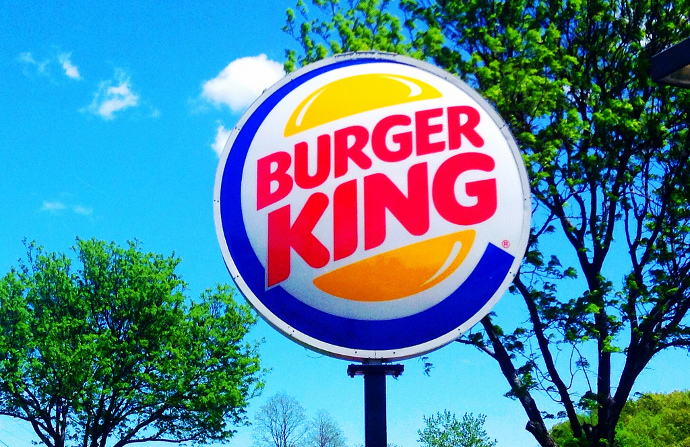 We all know the great feeling of getting a late-night meal after a long night of drinking, and any experienced drinker knows that the unhealthier it is for you, the better it tastes. A Whopper and fries (along with some cheap chicken nuggets) makes a great post-drunk fill-up, but now thanks to the geniuses at the Burger King corporate HQ, it can make a great during-drunk fill-up. That's because at select locations in NYC (for now), Burger King will be serving its own booze. It'll be a one-stop shop for a sad, sad Friday night.
The chain started serving pints in a few UK locations in 2015—proving once again that our friends across the pond are still much more advanced drinkers than we are—but decided to try out a US location to serve beer at the end of 2016, and are now pushing for another. Now, before you get your hopes up, the beer will be much like the food: bland and mass-produced. With the exception of Brooklyn Lager, the beer served at the current booze-friendly location includes Miller Lite, Heineken, and Blue Moon—all in 12oz form, all for under $7 (which I understand is pretty good for NYC). They also serve something called a Guinness Shake, which clocks in at 700 calories, so you know once you get drunk you'll probably have two of them.
The only current boozy location is at 106 Liberty Street in New York City, which is right by the World Trade Center memorial. And there is no better way to pay your respects for the victims of 9/11 than getting blasted at BK and puking up your Double Whopper—because this is America, and you can have it your way.
Photo via Flickr user JeepersMedia
Recent Articles

Feedback
How are we doing? Tell us what you like or don't like and how we can improve. We would love to hear your thoughts!