Taco Bell is Rolling Out More Bars, Eyeing World Domination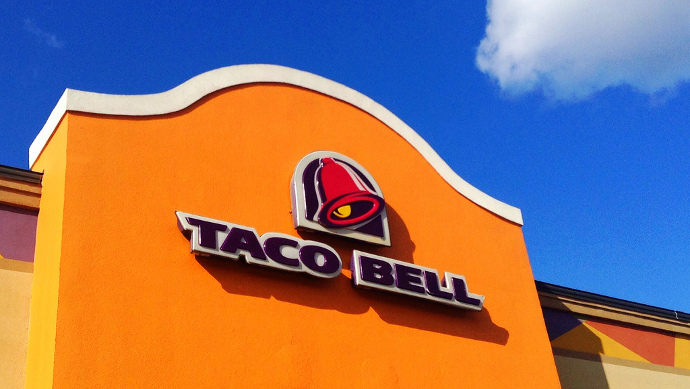 It was just a few weeks ago that we were getting excited about Burger King serving booze, and now we're getting even more exciting news from Taco Bell, who started the trend of international fast food garbage restaurants serving alcohol in the US with their Taco Bell Cantinas. Now, the company has released their five-year growth plan with not only includes 9,000 new regular Taco Bells throughout the world (where are they going to put all those?) but also 300 Taco Bell Cantina locations. What a time to be alive.
This means more access to Twisted Freezes, Taco Bell's version of an alcoholic slushie – one that comes in a super-fun and wacky tall plastic container that will make you an Instagram star. And if you're interested in 'gramming your restaurant experience (and let's face it, what kind of loser old person isn't?), the fancy(ish) chain of Cantina's has slick digital menus, open kitchens, and a sharable tapas-style menu.
We're not really sure how that's different from regular Taco Bells – you could always see into the kitchen while they filled your burrito from their caulking gun of refried beans, and if you don't share a 10-pack of soft-shell tacos, you truly are a monster.
But let us rejoice anyway for the coming onslaught of Cantinas around the world. Finally, more chances to pretend to be ironic on Instagram in a "look at me, I'm slumming it at a 'fancy' Taco Bell" kind of way while hiding the unironic "this is actually the nicest restaurant I can afford" undertones.
Recent Articles

Feedback
How are we doing? Tell us what you like or don't like and how we can improve. We would love to hear your thoughts!