Best Bars for Madeira in Philadelphia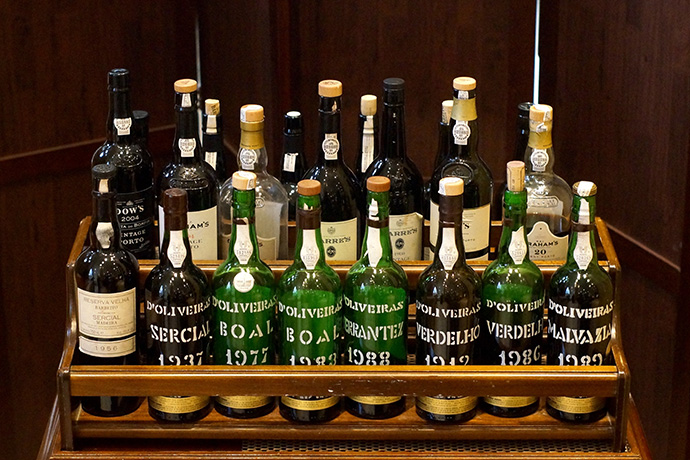 Many may not be familiar with Madeira wine, but if you're not, you should be. A fortified wine made on the Madeira islands off the coast Portugal, it comes in a variety of styles, including dry aperitifs and sweeter dessert wines. Whether you're a Madeira fan or new to this style of wine, here are the best places to find Madeira wine in Philadelphia.
Lacroix Restaurant
This Rittenhouse Square hotel restaurant has perhaps the best selection of Madeira in Philadelphia, including: Barbeito 1956 Sercial ($115); D'Oliveiras 1937 Sercial ($125); D'Oliveiras 1912 Verdelho ($180); D'Oliveiras 1986 Verdelho ($65); D'Oliveiras 1988 Terrantez ($70); D'Oliveiras 1977 Bual ($75); D'Oliveiras 1983 Bual ($85); D'Oliveiras 1989 Malvasia ($55); The Rare Wine Company Charleston NV Sercial ($20); The Rare Wine Company Savannah NV Verdelho ($20); The Rare Wine Company Boston NV Bual ($22); and The Rare Wine Company New York NV Malmsey ($22).
This is one of the only spots in the city where you can taste a wine that's over 100 years old without breaking the bank. (210 W Rittenhouse Square; 215-790-2533)
Root
Greg Root's Fishtown wine bar, which has a menu heavily influenced by Portugal's neighbor Spain, has a few Madeiras available, including: The Rare Wine Co. Boston Bual for $12; The Rare Wine Co. New York Malmsey for $12; and the D'Oliverias Malvasia (1989) for $25.
(1206 Frankford Ave.; 215-515-3452)
Urban Farmer
The Logan's upscale steakhouse has a selection of Madeira, including selections from Rare Wine Company (Baltimore Rainwater, Savannah Verdelho, Charleston Sercial, Boston Bual, and New York Malmsey, all for $14) and Blandy's 15 Year Malmsey Madeira for $35.
(1850 Benjamin Franklin Pkwy; 215-963-2788)
a.bar
&
Fork
Two of restaurateur Ellen Yin's spots offer Madeira selections; a.bar offers the Rare Wine Co. historic series of Madeiras (Boston Bual Madeira and New York Malmsey) while Fork offers the Charleston Sercial, Baltimore Rainwater, and New York Malmsey, also from Rare Wine Co.
(135 S 18th St., 215-825-7030; 306 Market St., 215-625-9425)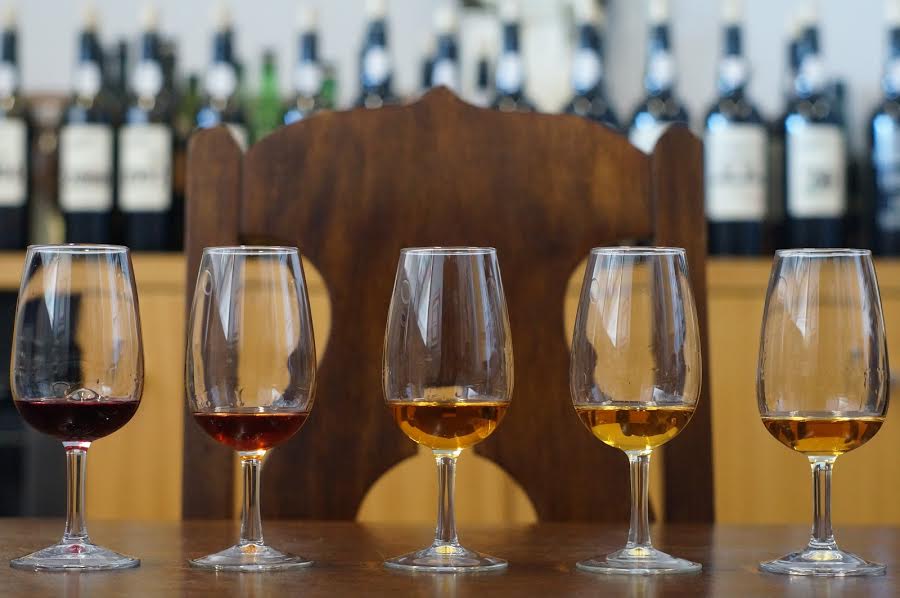 Townsend
Tod Wentz's acclaimed French restaurant in Passyunk Square offers high-end Madeira wines entirely from Rare Wine Co., including the Charleston Serial Special Reserve, Savannah Verdelho Special Reserve, George Washington Special Reserve, Boston Bual Special Reserve, and the New York Malmsey Special Reserve.
(1623 E Passyunk Ave.; 267-639-3203)
Zahav
If you manage to score a reservation at Michael Solomonov's world-famous Israeli spot, be sure to finish up your meal by trying one of their Madeiras on offer, including Rare Wine Co.'s Charles Sercial ($15), Boston Bual ($16) and Library Company ($18) alongside a high-end treat — a bottle of D'Oliveira Bual from 1984, which will set you back $269.
(237 St James Pl.; 215-625-8800)
Barbuzzo
This Midtown Village Italian eatery from Marcie Turney & Valerie Safran offers just one Madeira, but don't miss out — next time you stop in, try the Bual Cossart Gorden 10 Year for $18.
(110 S 13th St.; 215-546-9300)
Osteria
Marc Vetri's North Broad stalwart has an excellent and rather personal selection of Madeira, including Rare Wine Co.'s Baltimore Rainwater ($14); Boston Bual ($14); The Library Comopany ($18); Thomas Jefferson Special Reserve ($22), Charleston Sercial ($14), and New York Malmsey ($14), alongside two selections from d'Oliveiras to represent the birth years of his sommeliers (the 1989 goes for $32, while the 1977 goes for $52).
(640 N Broad St.; 215-763-0920)
Photos via Drink Philly
Recent Articles

Feedback
How are we doing? Tell us what you like or don't like and how we can improve. We would love to hear your thoughts!