Behind the Bar: Nicole Testa of Bar Hygge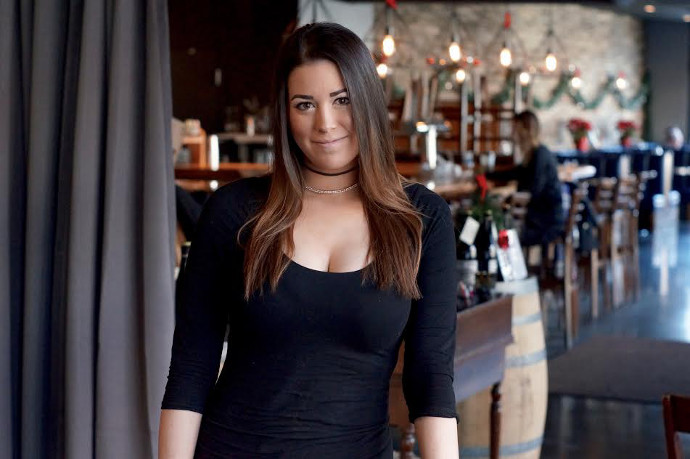 This time on
Behind the Bar
, we spoke to Nicole Testa, who has worked at Fairmount brewpub
Bar Hygge
since it opened in 2016. A native of Bloomfield, NJ, Testa went to Rutgers New Brunswick and moved to Philly in 2013, currently residing in the Poplar neighborhood — and we chatted about bartenders who have inspired her, vermouth, and Julia Child.
Drink Philly (DP): Tell me a little bit about the place.
Nicole Testa (NT): Hygge is a Danish word that is difficult to translate into English, but essentially means to create a warm and cozy feeling among friends and family. Bar Hygge is a neighborhood restaurant and brewery in which the 'hygge' vibe is created through our atmosphere, drinks, and food. I have created a cocktail program there which supports our passion for local and seasonal ingredients. At any given time, you will see our list dotted with my own seasonal twist on some of the classics coupled with some edgier creations to satisfy my passion to create from scratch. It certainly inspires me to have a brewery on site and so many local distillers to support our commitment to sustainability.
DP: Have you bartended elsewhere?
NT: When I first moved to Philly, I started at PYT, which was a blast. I made so many friends there. Emmanuelle was right behind it, and Phoebe [Esmon] and Christian [Gaal] really inspired me to delve into the cocktail world at a new level.
DP: What's trendy right now?
NT: I think we're moving towards a stronger bond between the culinary scene and the bar scene. The exchange of inspiration between the kitchen and the bar not only births new exciting ideas, but helps cut down on food waste. Some of the most interesting cocktails i've created lately are closed loop cocktails and involved a lot more "cooking" behind the bar, which is great, because I enjoy cooking. Also, I'm part of a food share, which provides me with local and seasonal ingredients to work with.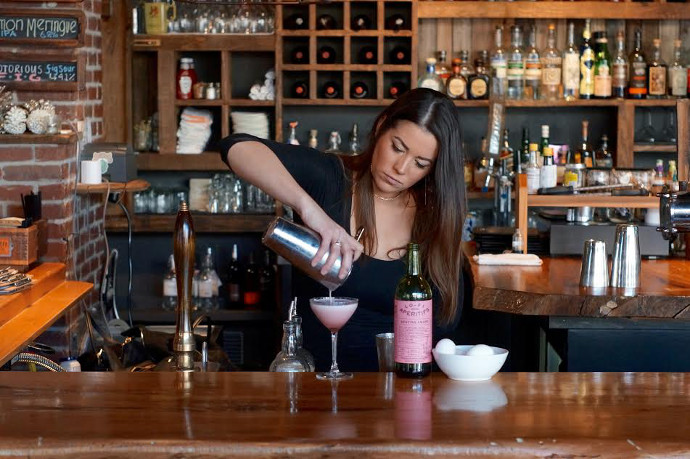 DP: What are some trends you wish would die?
NT: Really pretentious cocktails with like 10+ ingredients, where the recipe is so esoteric or complicated that you have no clue what you're getting into, or bartenders or "mixologists" that are too cool to be hospitable.
DP: Any predictions about where the industry might go next?
NT: I see bartending and cocktail culture moving towards really well-made cocktails that are served as fast and efficient as possible. For instance, I have two cocktails on tap right now (a milk punch and a cold brew black Manhattan on nitro), and I've seen plenty of pre-batched and small bottled cocktails around the city. These practices cut down waste and create a better guest experience overall. It provides a consistent product, and the guest gets served quickly.
DP: One unexpected fact about you?
NT: I have two pet turtles - Donatello and Bowsa (it would have been Bowser, but she's a girl).
DP: Favorite beer?
NT: Bar Hygge's beer, made by Brewery Techne on site, is great, but I don't have a specific favorite. I love the list here because it has a little bit of everything, is constantly rotating, and has really uncommon styles. I also love
Fermentary Form
up in Kensington – they have a solera program with 51 barrels and they produce a series of mixed fermentation beers as well. I'm in their bottle club.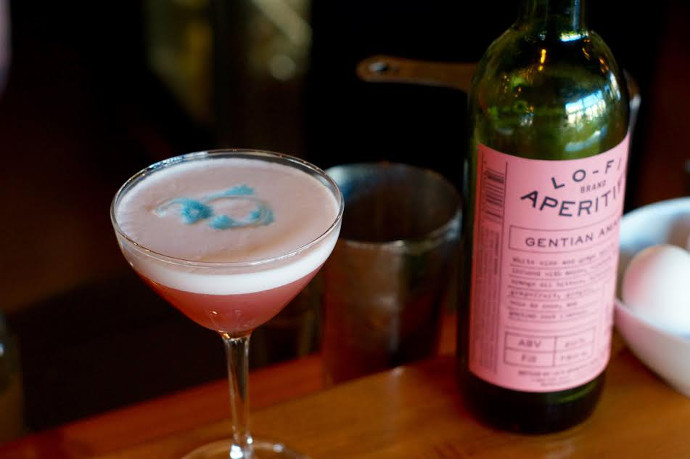 DP: Favorite liquor?
NT: My favorite thing to drink is vermouth - any kind. I really like the
Lo-Fi
ones on the rocks with just a twist of citrus. Vermouth has so many layers of flavors, it's like a cocktail within itself. To work with, probably amaro. Amaro is really complex in flavor and mixes well with everything from mezcal to whiskey.
DP: Favorite cocktail?
NT: It depends on the weather. In the summer, it's spritzes and Gimlets - bubbles and citrus. In the winter, stirred and boozy. I love The Professional (overproof rum, Campari, and bourbon).
DP: What's your favorite kind of customer?
NT: Ones that are really excited and ask questions. I like when people are really into the menu and want to know what's going on, since then they leave my bar having learned something new, and they learned it here with me.
DP: Favorite bar joke?
NT: A termite sits down at a bar and asks the guy next to him, "where's the bar tender?"
DP: What do you think the essentials are for a good home bar?
NT: I feel like most people have citrus in their house already, so Demerara sugar, bitters (Angostura, ideally), and your favorite spirit.
DP: Where do you go for a drink when you're not working?
NT: I normally go see Jenee Craver (ITV), Josa Lazas (Standard Tap on Mondays or at Charlie was a sinner.), Matthias Bable (Charlie was a sinner.), and Mike Landers (Martha). I also go to my neighborhood bar, The Institute, to see Mark Kalbacher when he's working.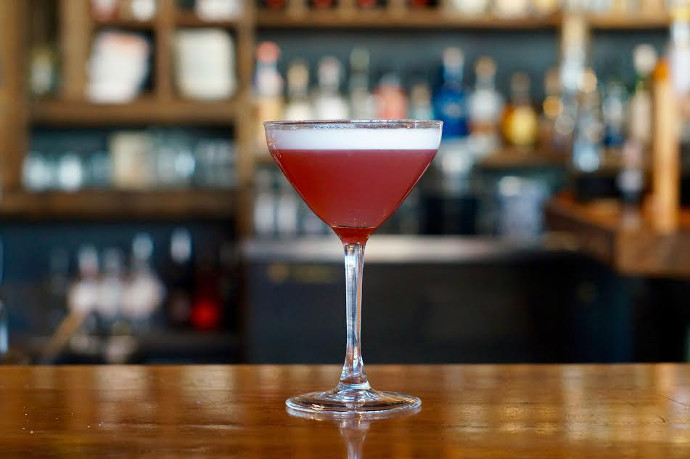 The High Five Lo Fi: lemon, simple syrup, egg white, Lo Fi Gentian amaro, butterfly peaflower extract
DP: What's the secret to being a great bartender?
NT: Making people feel a certain way - you don't always remember what happened at a bar, but you remember how you felt at that bar. Did you feel welcomed or happy to be there? That's what brings a customer back and creates a relationship.
DP: If you could have a drink with any person, living or dead, who would it be and what would you drink?
Photo via Drink Philly
Tags:
Behind the Bar
Recent Articles

Feedback
How are we doing? Tell us what you like or don't like and how we can improve. We would love to hear your thoughts!