Behind the Bar: Miranda Helck of The Franklin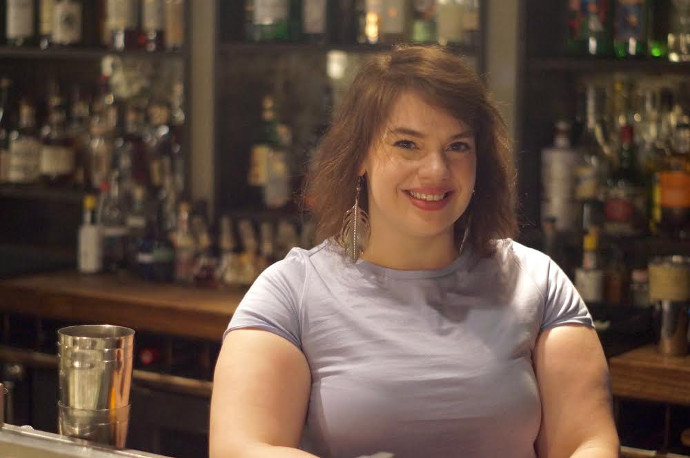 On this installment of
Behind the Bar,
we spoke to Miranda Helck at
The Franklin
, one of the city's best craft cocktail bars. Born in NJ in a town outside of Newark, Helck grew up near Princeton and went to St. John's in Annapolis, specializing in Great Books and graduating with a philosophy degree. Now she lives in Manayunk after moving to Philadelphia from NY in August of 2017 before starting at The Franklin in January. We talked to Helck about the Franklin's dual personalities, her weirdest hobby, and her favorite bartenders in the city.
Drink Philly (DP): Tell me a little bit about the place.
Miranda Helck (MH): The Franklin was actually one of the first cocktail bars in Philly that offered a "craft cocktail" experience. We're celebrating our ninth year in 2018, and we developed our concept over time. Upstairs used to be a divey holding area for downstairs, and now it's a tiki bar. You can have a really intimate date night downstairs or get a little rowdier upstairs, and the entire bar staff participates in both drink menus. We like to take a democratic approach to our drinks - everyone should be able to contribute.
DP: Have you bartended elsewhere?
MH: I started bartending in college, which put me through school, at a little place in Annapolis. Since then, I've worked at Mioposto (in Seattle), Kingsley (in New York's East Village) as a beverage director and manager, and others. When I moved to Philly, at first, I was bartending at Burg's Hideaway in Point Breeze, and when I saw a Craigslist ad for a job at the Franklin, I applied and ended up here.
DP: What's trendy right now?
MH: I would say things are moving in a more culinary direction. I think more bartenders are treating their drinks like chefs do their food, and there's a lot more research going into what we do. There's so many more layers to the craft, and people are discovering that. I also think we're seeing Asian flavors more now that bartenders are using sake, shochu, and other rice based spirits that are more accessible in the U.S. now, which I think is great because we're so used to Western flavors.
DP: What are some trends you wish would die?
MH: Pretentious attitudes from bartenders and bartenders acting like they're the main attraction for the guest. You are giving them an important part of their experience, but you're not the most important thing at the end of the day. A lot of it comes down to ego, but ultimately, we're in the hospitality industry, and I think some people forget that.
DP: Any predictions about where the industry might go next?
MH: I think there's going to be a major focus on sustainability. I love that Philadelphia and Pennsylvania focus so much on local spirits, and I think more cities are following that lead and supporting local merchants, business owners, and farmers.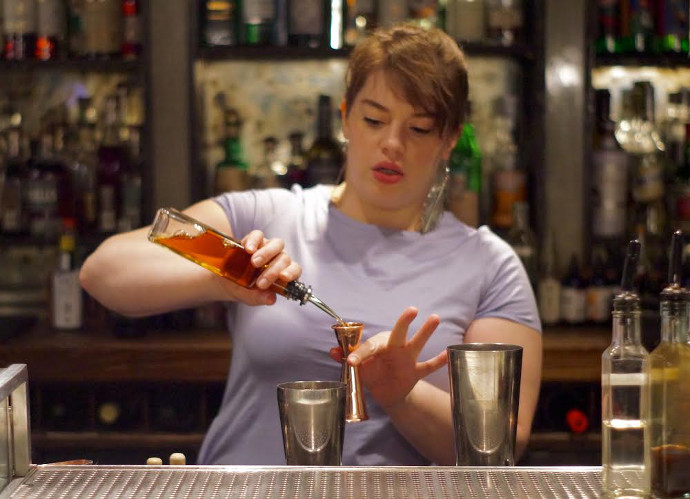 DP: One unexpected fact about you?
MH: My weird hobby is that I write funny slow jams based on dirty Neruda and Stroni poetry on my keyboard. I've played piano since I was six.
DP: Favorite beer?
MH: Two Roads makes a Persian lime gose, which I love.
DP: Favorite liquor?
MH: My favorite liquor to work with is mezcal - I think there's a lot of character to it and I love using it in classic cocktails. My favorite to drink is dark rum.
DP: Favorite cocktail?
MH: A Martinez, specifically with amontillado sherry and Old Tom gin.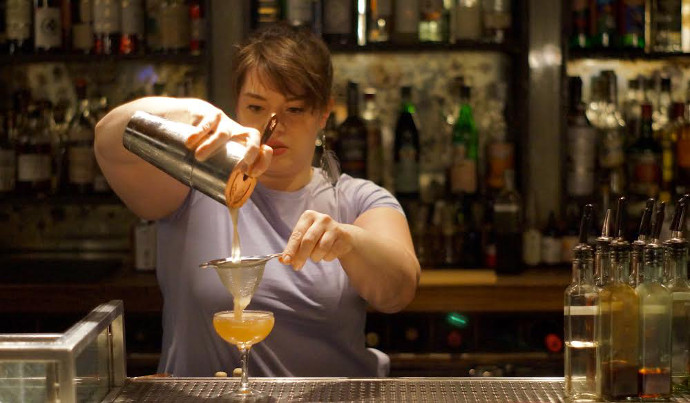 DP: What's your favorite kind of customer?
MH: Someone who is excited to be here. I don't need people to have a solid knowledge base - all we need is an open mind. We can make a drink for absolutely anyone, and I appreciate guests that are open and excited.
DP: What do you think the essentials are for a good home bar?
MH: I think the essentials would be gin, rye, sweet vermouth, and any kind of bitters - I prefer Angostura, but you can decide what you like. If you start with those core ingredients, you can figure out what you like and build your palette.
DP: Where do you go for a drink when you're not working?
MH: I love Mary Wood at Fiume - she makes you feel so welcome when you go in, and she's happy to experiment and find something really great. I also love visiting Danielle Duncan at Sidecar Bar & Grille, who's killing it all around. Out of all the cities I've worked in, Philadelphia has the strongest sense of community, and I love how supportive and friendly bartenders are here.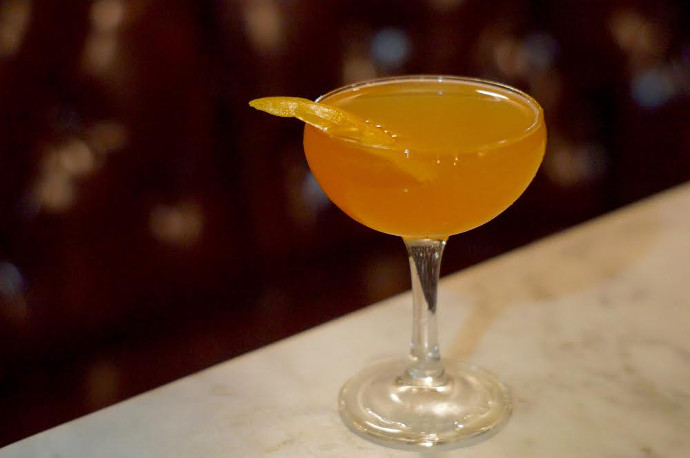 Queen of the Neighborhood: Blanco mezcal, Smith & Cross, Plantation Pineapple, grapefruit juice, lime, cinnamon syrup, Peychaud's
DP: What's the secret to being a great bartender?
MH: To love what you do! If you're doing this to make money or you're just not that interested, you can do a good job, but the best bartenders are ones who are committed to this career, have pride in what they do, and are committed to hospitality.

DP: If you could have a drink with any famous person, living or dead, who would it be and what would you drink?
MH:
Phoebe Robinson & Jessica Williams
(
2 Dope Queens
), and I'd make them a gin and rosé cocktail I created.
Photos via Drink Philly
Tags:
Behind the Bar
Recent Articles

Feedback
How are we doing? Tell us what you like or don't like and how we can improve. We would love to hear your thoughts!