Behind the Bar at Center City Sips: Vincent Martinez of Tequila's Restaurant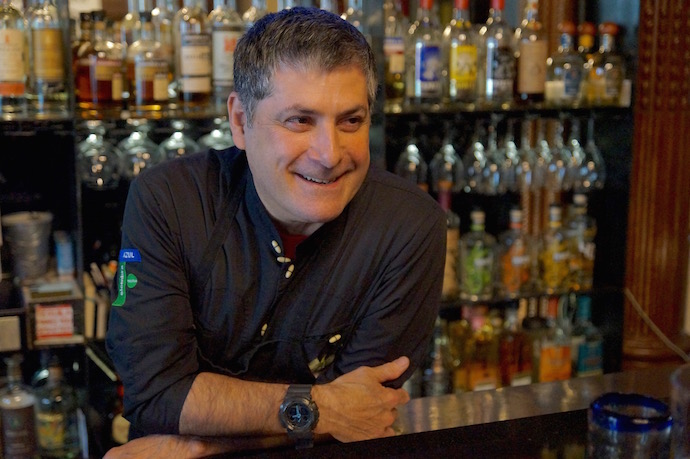 For this edition of
Behind the Bar
, we talked to Vincent Martinez, who has worked at
Tequila's Restaurant
, a Philadelphia institution, for 26 years. Born and raised in South Philly, Martinez still lives there, and we chatted about his best Sips advice, garnishes, and his background in stand-up comedy.
Drink Philly (DP): Tell me a little bit about the place.
Vincent Martinez (VM): Tequila's has been around for 31 years and is, of course, a Mexican restaurant. We serve authentic cuisine and we currently have 80 different kinds of tequila. I don't know of any other restaurant with a selection like ours anywhere else in Philadelphia.
DP: Have you bartended elsewhere?
VM: I worked at Victor Cafe for a couple of years, but I started out in hotels.
DP: What's trendy right now?
VM: Mezcal is a big thing right now, and tequila has been strong for a while now. When we first opened, we only had five tequilas, and our collection has seriously grown.
DP: What are some trends you wish would die?
VM: I don't like garnishes. I don't think you need them if you make a drink properly.
DP: Any predictions about where the industry might go next?
VM: I think right now, we're seeing a lot of craft cocktails, but this isn't a new thing. The classics have stuck around for a reason.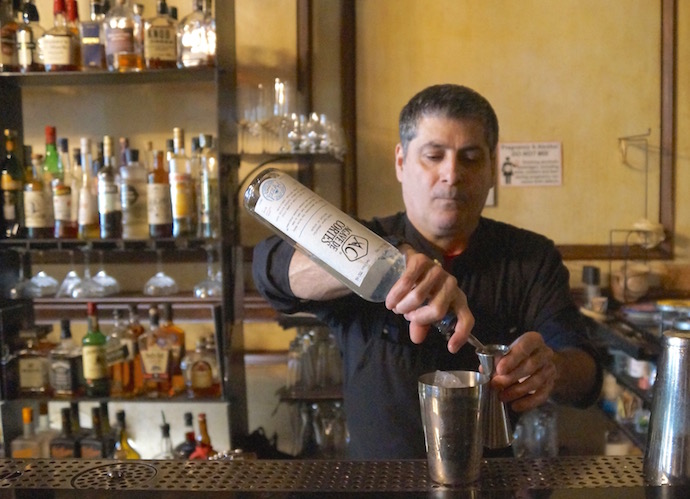 DP: One unexpected fact about you?
VM: I was an actor, a stand-up comedian, and I'm still an artist - I paint.
DP: What's your favorite thing about Sips?
VM: For us, it means we're always guaranteed a good crowd on Wednesdays, which could potentially be a slow day, and we also get repeat customers from it.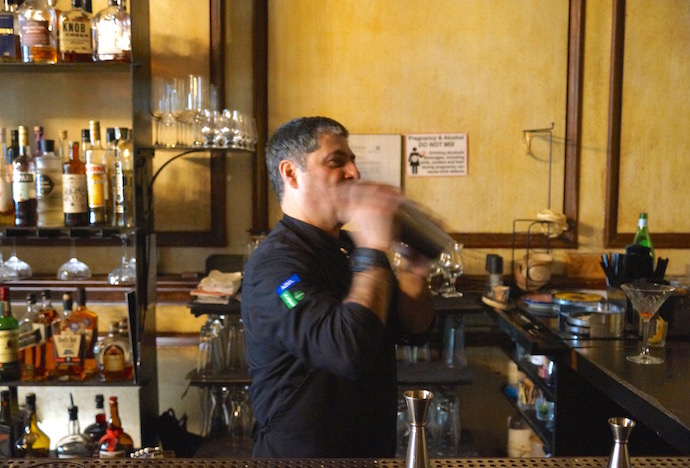 DP: Favorite beer?
VM: I'm actually allergic to beer, so, any beer without barley!
DP: Favorite liquor?
VM: I like tequila to work with - it's harder to make a drink with tequila in it because it's so prominent, which is why most tequila drinks have citrus in them, since it helps tone it down. I like to drink single malt scotch.
DP: Favorite cocktail?
VM: I'm not really a cocktail person. I prefer spirits straight.
DP: What advice do you have for guests going to Sips?
VM: Take a chance and try something you've never had before. Don't be afraid to educate your palate.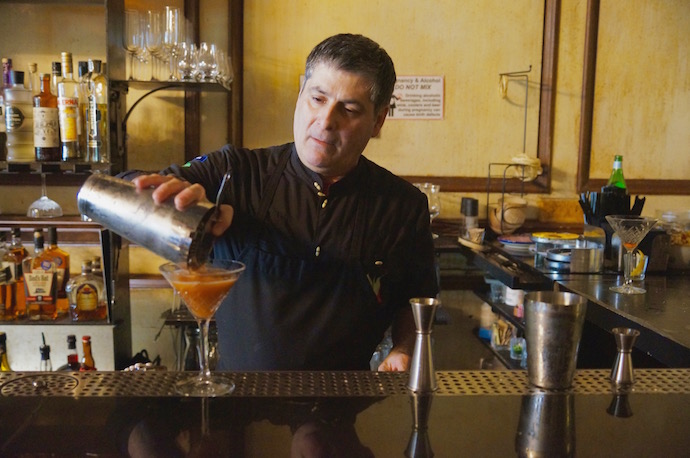 DP: Favorite bar joke?
VM: A horse walks into a bar, and the bartender says, why the long face?
DP: What's your favorite kind of customer?
VM: The kind that tips well! But really, someone who's educated and knows what they want. It makes my job easier.
DP: What do you think the essentials are for a good home bar?
VM: One gin, one vodka, one blended scotch, one good tequila, and maybe one good mezcal.
DP: Where do you go for a drink when you're not working?
VM: I like Monk's - Rick is great there - and I also like hanging out at Misconduct Tavern to watch the game.
DP: What do you recommend after Sips?
VM: Stay for dinner - or go home and take a nap! The best thing about Sips is that you get to try somewhere you haven't been, so the best thing is to stay. If you stick around at Tequila's, you'll get 15% off your dinner bill, so it's worth it.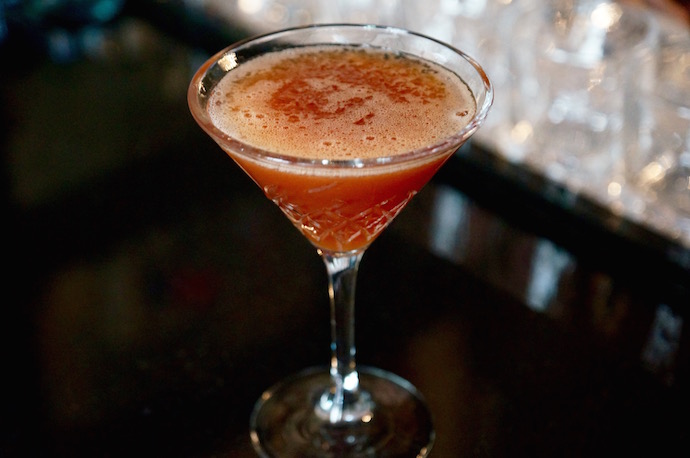 Shut Up & Drink: mezcal, lime juice, Creme Yvette, Averna.
DP: What's the secret to being a great bartender?
VM: I think you have to have a lot of personality. If you don't have that, you're not going to make money. People want to be entertained, and if you can expose who you are, guests will appreciate that.
DP: If you could have a drink with any famous person, living or dead, who would it be and what would you drink?
VM: Vincent Van Gogh, one of my favorite artists, and we'd drink absinthe, because I'd want to live dangerously.
Photos via Drink Philly
Tags:
Behind the Bar
Recent Articles

Feedback
How are we doing? Tell us what you like or don't like and how we can improve. We would love to hear your thoughts!