Behind the Bar at Center City Sips: Imani Danielle of Harp & Crown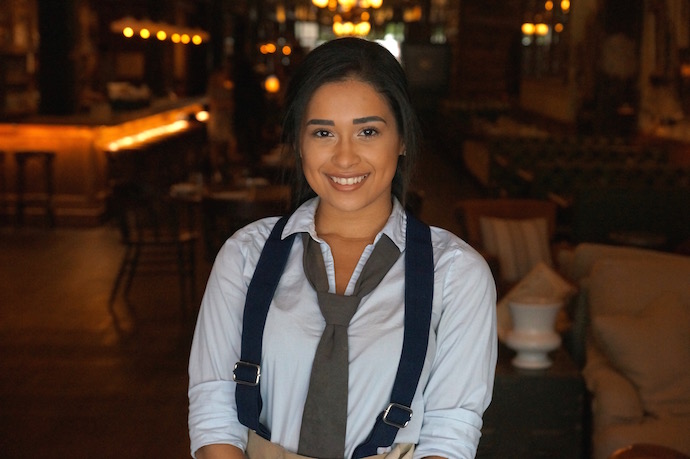 On this installment of
Behind the Bar
, we talked to
Imani Danielle
of
Harp & Crown
, Michael Schulson's dual-level spot with a roomy bar, a bowling alley, and pastoral touches. Danielle, who grew up in South Jersey and moved to Rittenhouse three years ago, chatted with us about straws, Harp & Crown's signature drinks, and her post-Sips recommendations.
Drink Philly (DP): Tell me a little bit about the place.
Imani Danielle (ID): Harp & Crown has a bit of a speakeasy vibe with its downstairs bowling alley, and I think it's sexy, unique, and comfortable all at the same time. Our cocktail list uses a ton of fresh ingredients, and you could come here on a date, with your family, or anyone.
DP: Have you bartended elsewhere?
ID: Continental Midtown, P.J. Whelihan's, and Assembly Rooftop. I also work at Scarpetta!
DP: What's trendy right now?
ID: Here, especially, I feel like people want to order whichever drink comes with a "show," like our flaming Old Fashioned (the Dying Declaration). People want an experience.
DP: What are some trends you wish would die?
ID: Using straws is a trend I wish would die, for sure. They aren't good for the environment. I also can't stand stuck-up pretentious bartenders.
DP: Any predictions about where the industry might go next?
ID: More farm-to-table cocktails, and more fresh ingredients.
DP: What's your favorite thing about Sips?
ID: It brings people out in the middle of the week!
DP: One unexpected fact about you?
ID: I always have a plane ticket booked somewhere. I like having something to look forward to and I'm always looking to escape the city.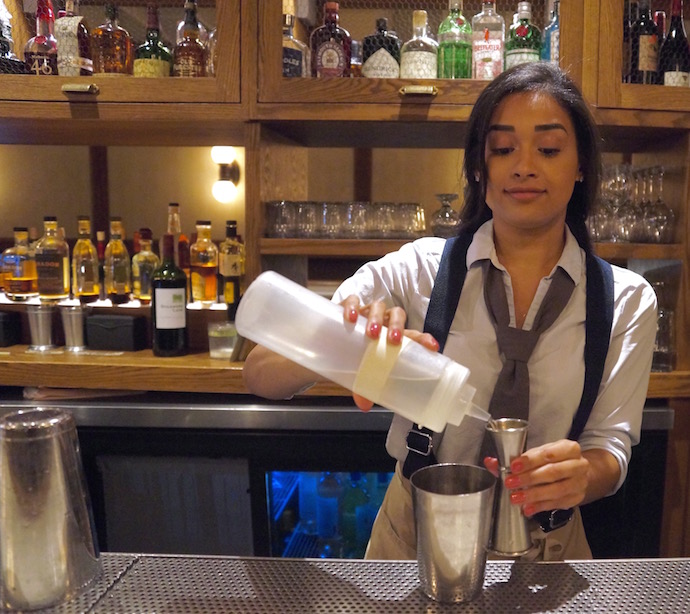 DP: Favorite beer?
ID: Any Belgian tripel.
DP: Favorite liquor?
ID: Gin. I like Botanist, specifically, to drink and to work with.
DP: Favorite cocktail?
ID: I'm really into Negronis, and I like to change up the gin depending on the season.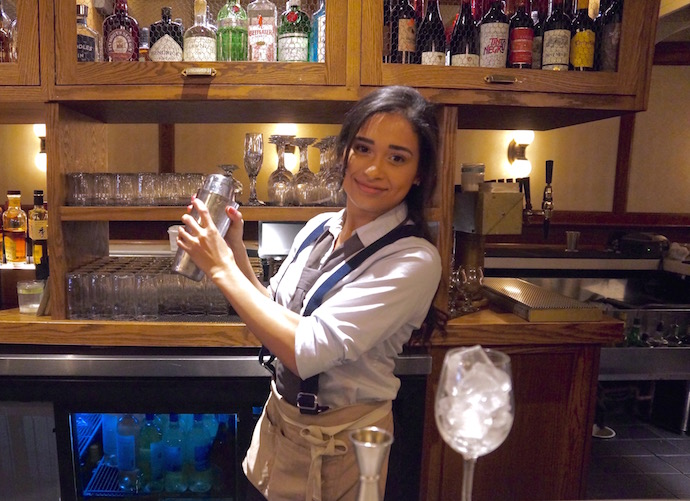 DP: What advice do you have for guests going to Sips?
ID: Be respectful of your bartenders, who are working really hard to make sure you have a great evening.
DP: What's your favorite kind of customer?
ID: A first time guest who knows nothing about Harp & Crown, so I can give them the full show, tell them about the bar, and really wow them. I love starting with a blank slate and on a positive note.
DP: What do you think the essentials are for a good home bar?
OD: Gin, Campari, bourbon, St-Germain, and sweet vermouth.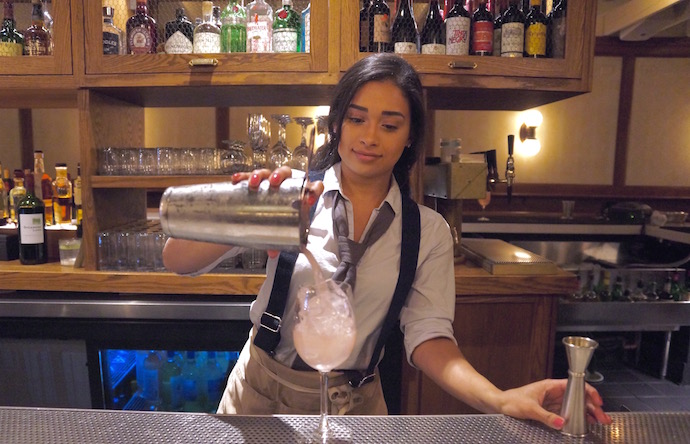 DP: What do you recommend after Sips?
ID: Go to a spot that offers a discount and try something new!
DP: Where do you go for a drink when you're not working?
ID: I like going to Assembly Rooftop to visit Dorothy Rondomanski, the head bartender, who experiments with ingredients in her backyard to try out for new cocktails. She's super creative.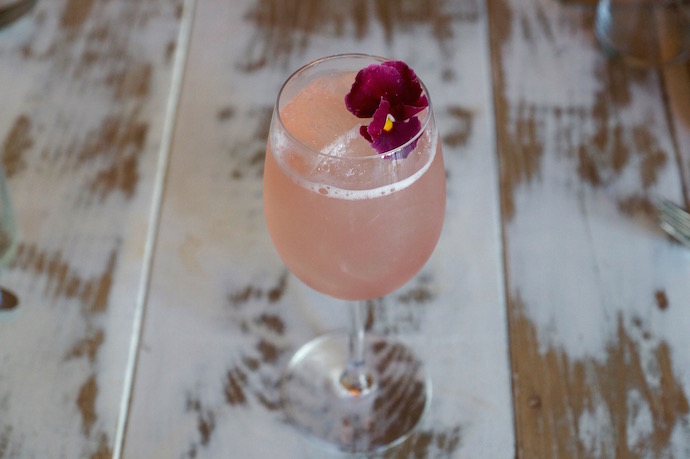 Rosé Sangria (rosé, tequila, citrus, raspberry)
DP: What's the secret to being a great bartender?
ID: Always wear a smile - you're more approachable when you greet a guest warmly. You can change anyone's mood by being genuinely friendly.
DP: If you could have a drink with any famous person, living or dead, who would it be and what would you drink?
ID: I'd like to have a Negroni with Anthony Bourdain. He once said it was the perfect cocktail, as far as he was concerned.
Photos via Drink Philly
Recent Articles

Feedback
How are we doing? Tell us what you like or don't like and how we can improve. We would love to hear your thoughts!