Behind the Bar: Devin Simpson of Spice Finch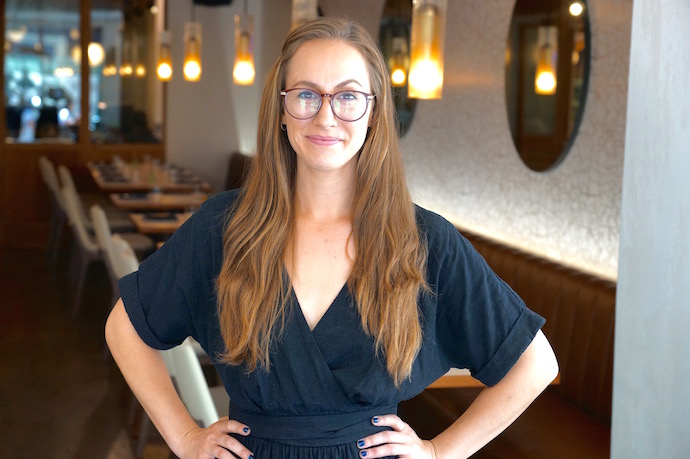 This time on
Behind the Bar
, we talked to Devin Simpson from Rittenhouse's
Spice Finch
. Simpson grew up in northern New Jersey and moved from New York City to Philadelphia in the spring of 2018, settling in Spruce Hill in West Philly and joining Spice Finch once it opened. We chatted about her experiences bartending in New York, where to find her favorite gin, and a little something called aquafaba.
Drink Philly (DP): Tell me a little bit about the place.
Devin Simpson (DS): Spice Finch is a Mediterranean inspired restaurant that pulls from Morocco, Greece, Northern Africa. What [beverage director] Michael Haggerty wanted to do with the cocktail program was compliment the flavors coming out of the kitchen.
DP: Have you bartended elsewhere?
DS: I came up at
Pouring Ribbons
in New York City, which is run by
Joaquín Simó
. I also worked at a little spot in Chelsea called
The Wild Son
.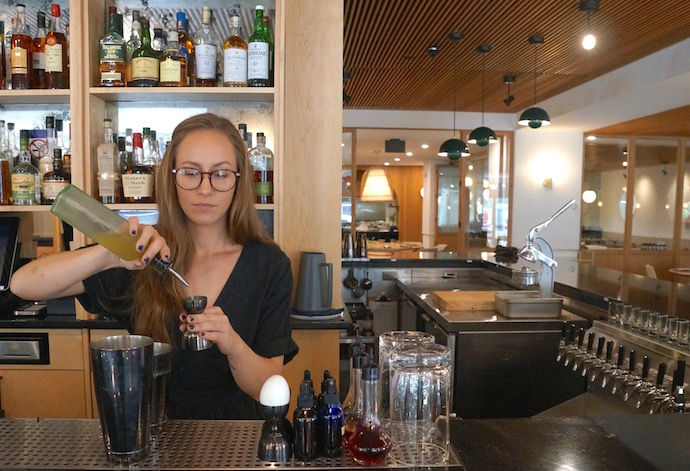 DP: What's trendy right now?
DS: Tinctures and infusions, which I love. We used both a lot at Pouring Ribbons, which got me really into making and creating them.
DP: What are some trends you wish would die?
DS: Aquafaba [chickpea water], which I think has been mostly to cater to vegan appetites.
DP: Any predictions about where the industry might go next?
DS: Room temperature cocktails, for sure. That's something I saw a lot in New York right before I left, and it seems like that's the next step. I also think brandy is going to break through and stop being thought of as your grandfather's beverage of choice - and I think it deserves that!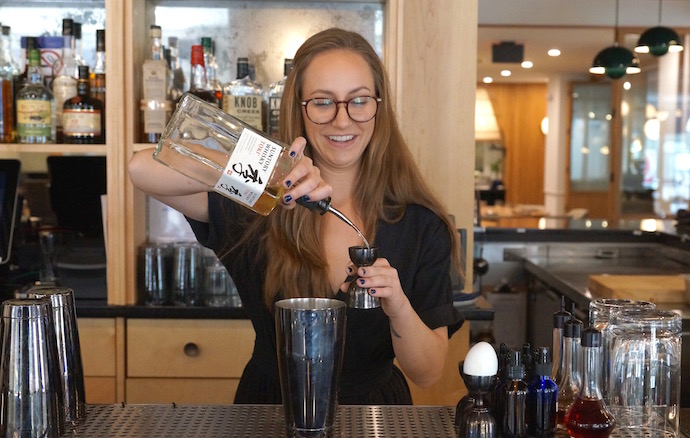 DP: One unexpected fact about you?
DS: I am a classically trained violinist.
DP: Favorite beer?
DS: Miller High Life.
DP: Favorite liquor?
DS: Gin, to work with and to drink.
Bimini Gin
, from
Round Turn Distilling
in Maine, is my personal favorite. It's made with malted barley and hops and has big notes of grapefruit.
DP: Favorite cocktail?
DS: An Alaska (gin and yellow chartreuse).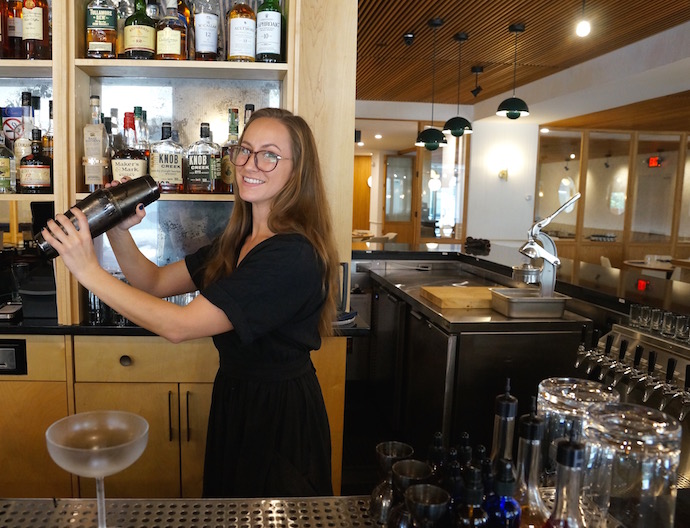 DP: What's your favorite kind of customer?
DS: Someone who's interested and engaged in what we're doing. I love when people ask me questions, even if I don't know the answer, and I love learning with the guest or educating a guest if they have questions on something I know a lot about.
DP: What do you think the essentials are for a good home bar?
DS: A bottle of rye, a bottle of sweet vermouth, and Angostura bitters. Start out with a Manhattan and go from there.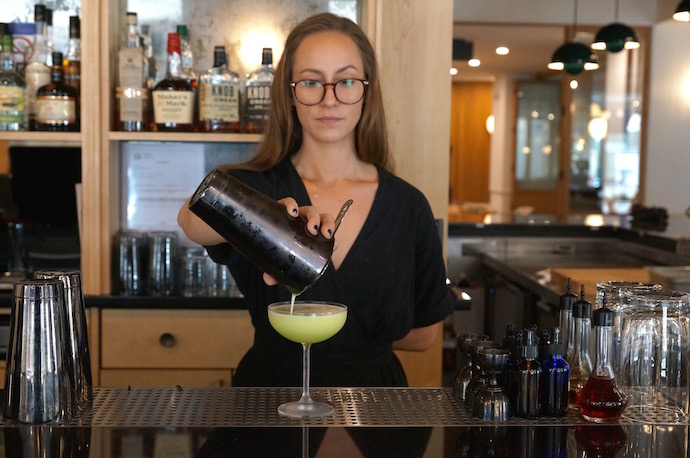 lDP: Where do you go for a drink when you're not working?
DS: I love The Franklin - everybody there is great. When I'm in New York, I love Attaboy, and I always visit Jon Nutter.
DP: What's the secret to being a great bartender?
DS: Staying interested. You should really be in love with bartending and the products you're using.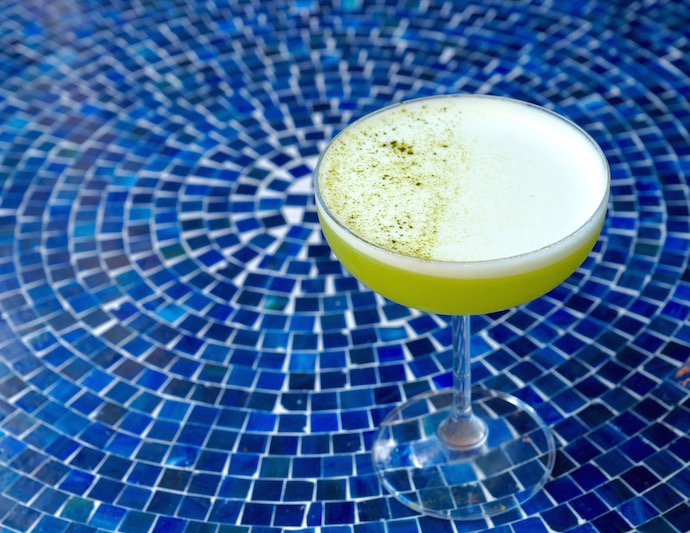 Redemption #3: Midori, japanese whisky, green chartreuse, ginger, wasabi, egg white
DP: If you could have a drink with any famous person, living or dead, who would it be and what would you drink?
DS: Marie Antoinette, because she seems like she'd be a lot of fun. We'd drink a fancy French wine.
Photos via Drink Philly
Tags:
Behind the Bar
Recent Articles

Feedback
How are we doing? Tell us what you like or don't like and how we can improve. We would love to hear your thoughts!