Pedialyte Has a New Product That Might Help Cure Your Next Hangover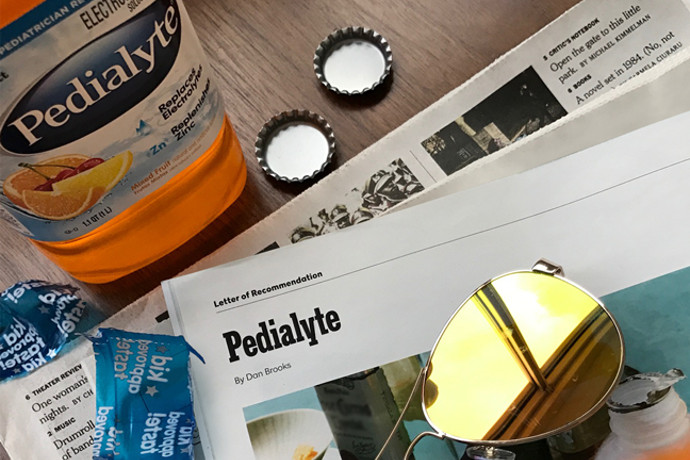 If you've been picking up Pedialyte at the corner store after a long night of drinking, you're not alone — and the company's newest product might be specifically for hangovers.
Pedialyte's newest product, Pedialyte Sparkling Rush, is a powdered version of the rehydrating drink that turns water into a lightly fizzy, electrolyte-packed cure-all, making it perfect for any dry-mouth, nauseous morning after. However, there's one catch, which is that Pedialyte can't officially market the drink as a cure for hangovers. Chris Calamari, the VP of pediatric nutrition at Abbott (Pedialyte's parent company), told USA Today that the drink is meant to capitalize on the sparkling water trend sweeping the nation, and FDA regulations won't allow the company to use the word "hangover."
Even with that said, Pedialyte's own website notes that the drink is perfect after a night out with friends, and even though it says it's "not a hangover cure," there's a whole section on alcohol-related dehydration — so clearly, Pedialyte is tiptoeing around the point we all know to be true. These new packs are available at Target and on Amazon, so grab some for your next, uh, difficult morning.
Photo via Pedialyte on Facebook
Recent Articles

Feedback
How are we doing? Tell us what you like or don't like and how we can improve. We would love to hear your thoughts!