Get in the Irish Spirit at Drink Philly's Irish Spirit Speakeasy, March 14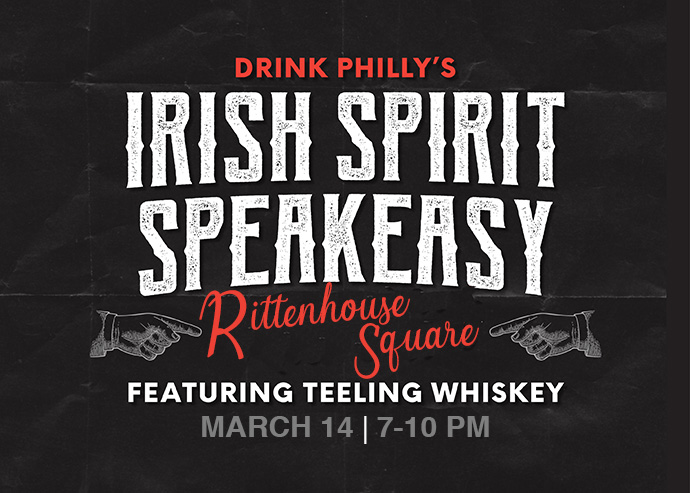 Celebrate St. Patrick's Day a different way with Drink Philly's Irish Spirit Speakeasy and celebrate the legacy of Irish whiskey in the United States on Thursday, March 14 from 7 PM - 10 PM with Drink Philly & Teeling Whiskey. Discover this high-end Irish spirit perfect for sipping neat or in a craft cocktail from the first new distillery to open in Dublin for over 100 years. Tickets are available here.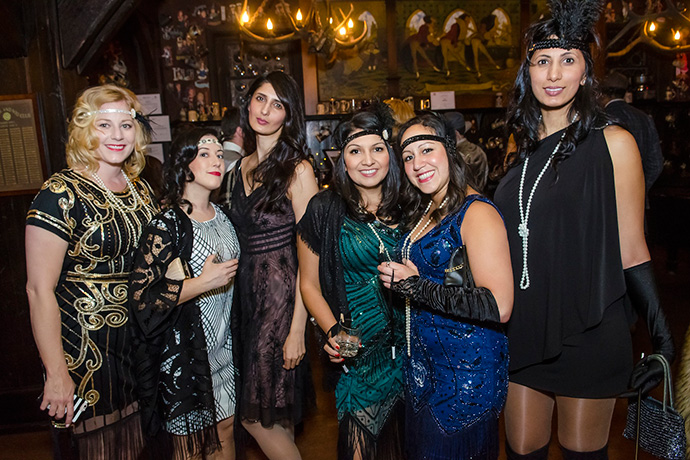 Photo from 2018 Irish Spirit Speakeasy by Aaron Raysor

With signature cocktails from some of Philadelphia's best bars and bartenders, all featuring Teeling Irish Whiskey, you can explore the historic Ethical Society in Rittenhouse alongside live, traditional Irish music. Arrive dressed in your finest classic Irish duds — think crisp caps, overcoats, suspenders, and trousers for men and furs, flapper-style dresses, and cloche hats for women — and experience true Irish heritage alongside great spirits and cocktails. Think Netflix's original series Peaky Blinders and Oscar nominee Brooklyn, not the Erin Express.
During the period just before Prohibition, Irish whiskey was the most common spirit in the United States, bringing a taste of Ireland across the pond until Prohibition came into effect — and there's no better way to celebrate the history of this spirit in the States than with original cocktails and live music.
Participating Bars and Bartenders include:
Village Whiskey - Kristopher Kneisler
The Thirsty Soul - Kari Rosenfeld
R&D - Aaron Deary
ITV - Beth Serowsky
The Twisted Tail - George Reilly
Chris' Jazz Cafe - Brittany Koole
Attico - Raul Marin
The Dandelion - Whitney Johnson
Cook & Shaker - Kelly Derrig
Standard Tap - Josa Lazas
Destination Dogs - Chris Zingler
Bar Hygge - Nicole Testa
Veda - Bill Snyder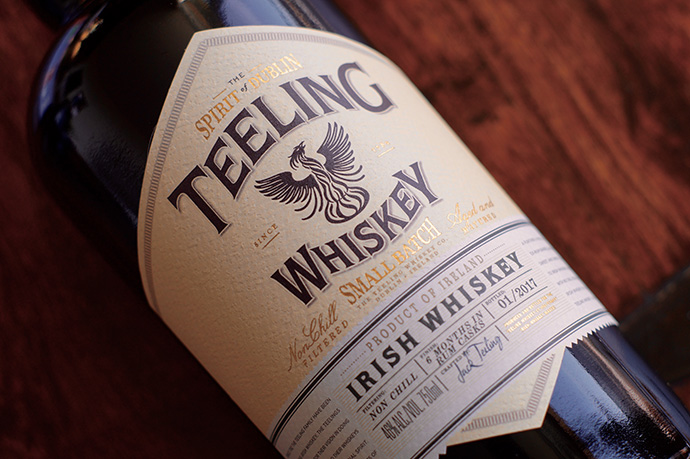 Photo by Drink Philly
Teeling, a classic representation of Irish whiskey, will bring you right back to the 19th century, when Dublin whiskey ruled supreme. A Dublin seal on a bottle of whiskey meant it was the best form of Irish whiskey available, and with three major distilleries in Dublin, they controlled the flow of this particular spirit throughout the world. However, as the 20th century approached, the combination of Prohibition in the States and the Dublin distilleries' reluctance to adjust to new production techniques, and Dublin distilleries went quiet. Now, Teeling carries on the legacy of this original "Golden Triangle" of distilleries, bringing traditional, high-end Irish whiskey to the rest of the world.
Tickets are $50 and include all drinks and light snacks during the three hour event. Don't wait - buy your tickets today and get ready to travel to Ireland without leaving Philadelphia. Get your tickets here or below.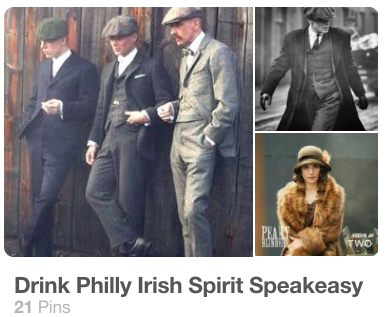 Pinterest Board for Costume Inspiration


*Event is indoors, rain or shine. No sales at the door. All ticket sales are final. Only 21+ with valid ID will be admitted.
Add to Calendar 2019-03-14 7 PM 2019-03-14 10 PM 15 Get in the Irish Spirit at Drink Phillys Irish Spirit Speakeasy, March 14 Website: https://www.eventbrite.com/e/drink-phillys-irish-spirit-speakeasy-march-14-tickets-57122683484?aff=website Philadelphia Ethical Society false YYYY-MM-DD
Event Date: 03/14
Event Time: 7 PM - 10 PM
Location: Philadelphia Ethical Society
Price: $50
Type: Drink Philly Signature Events
Website: https://www.eventbrite.com/e/drink-phillys-irish-spirit-speakeasy-march-14-tickets-57122683484?aff=website

Tags:
Drink Philly Signature Events
Recent Articles

Feedback
How are we doing? Tell us what you like or don't like and how we can improve. We would love to hear your thoughts!