Behind the Bar: Chris Morris, Master Distiller of Woodford Reserve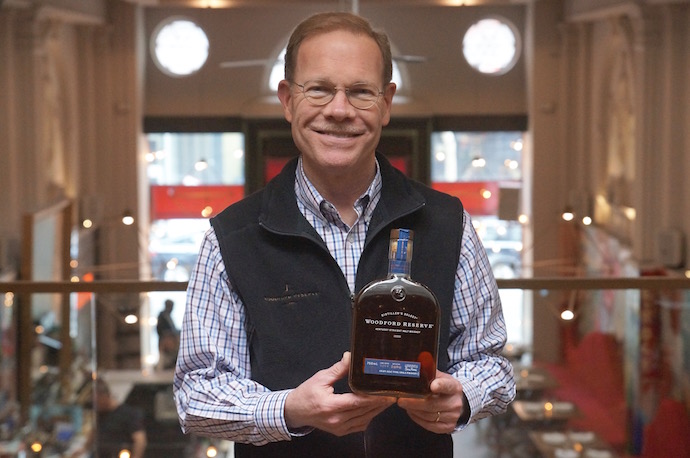 On this edition of
Behind the Bar
, we had the honor to sit down with
Chris Morris
, the master distiller at
Woodford Reserve
since 2003 who has worked in the industry with
Brown-Forman
and its whiskey brands since 1976. We talked to Morris about how it's different to have a dedicated cooperage, the toughest moment in his career, and famous Kentuckians.
The Drink Nation (TDN): How did you get your start in this industry? What drew you specifically to bourbon and whiskey?
Chris Morris (CM): I started in the industry over 40 years ago as a production intern in both the sensory lab and grain receiving facilities at the distillery. This was due to the fact that both of my parents worked at Brown-Forman — I was born in a bourbon centered household and that was the world I grew up in.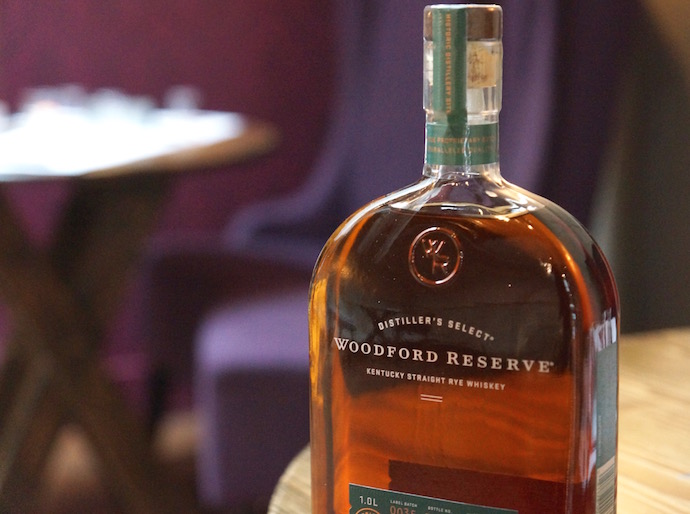 TDN: What's a typical day like for you in the distillery?
CM: A typical day is very busy — sampling barrels, checking inventories, and now, most importantly, training our Assistant Master Distiller, Elizabeth McCall, and our Master Taster, Katie Farley.
TDN: Can you talk about the Brown-Forman Cooperage? How is it different to use your own barrels when you make whiskey?
CM: Having our own cooperage is a tremendous asset. It allows us to experiment with different seasoning periods, toast and char times, and it also allows us to acquire and reserve special types of oak for special projects. For example, we have been drying and seasoning some lots of oak for over 7 years now.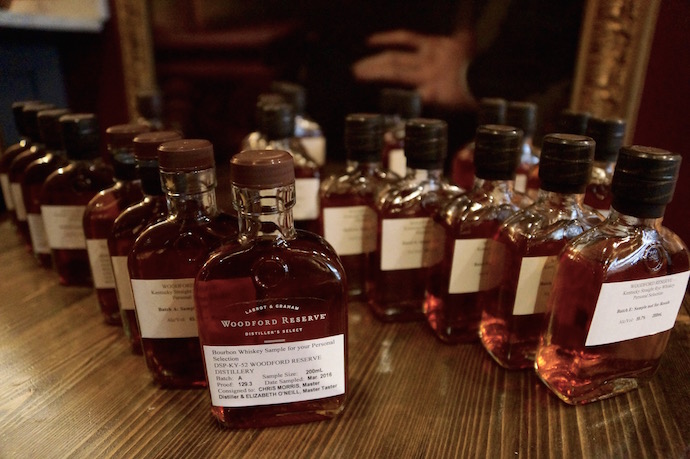 TDN: Tell us about the Woodford Reserve Distillery Series and Master's Collection.
CM: The Woodford Reserve Distillery Series and Masters Collections are limited releases of unique whiskies — they're not always Bourbon. These offerings allow us the opportunity to innovate and to explore the past for styles of whiskies and production processes that no longer fit the modern standards in place today. Each is simple in its concept - change just one aspect of production — one of the five sources of flavor — and therefore make a dynamic flavor change.
TDN: Bourbon has become incredibly trendy in recent years. Is this a good thing? A bad thing?
CM: I think that there is a difference between a trend and being trendy. Trendy seems temporary and therefore somewhat shallow in nature, but a trend is long term and sustainable. Bourbon currently is both. The consumers we gain due to the long term growth trend will be with us for years — and that is good. Those consumers who are with us only because Bourbon is trendy now could leave us for the next trendy drink — and that is bad.
TDN: Do you have a favorite bourbon cocktail?
CM: A Woodford Reserve Manhattan on the rocks.
TDN: What's a career highlight for you?
CM: The launch of the Woodford Reserve Masters Collection in 2004 is a career highlight. We proved that the market was ready for Bourbon innovation at the (then high) price of $69 for a standard bottle. That was a stressful period — if the concept failed, it would have set both Woodford Reserve and the Bourbon industry back a bit.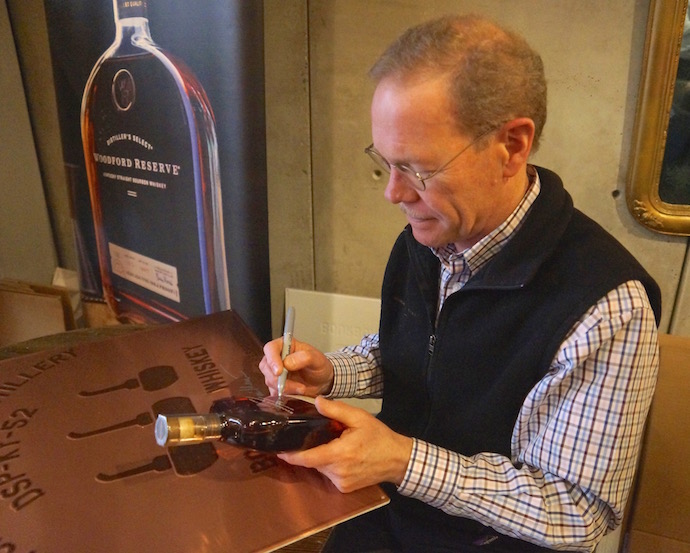 TDN: What would you say is one of the greatest challenges you've faced in your career?
CM: Definitely the downturn in the Bourbon industry in the 80's and 90's. You had to wonder if you could keep your job amongst the cutbacks in production and sales. Those who are enjoying the benefits of the industry's success today have no idea of how rough it was then and the dues we paid for being where we are now.
TDN: Tell us about the Congressional resolution that declared bourbon a "distinctive product of the United States." How has that affected the bourbon trade?
CM: The Congressional Resolution that recognized Bourbon as being a distinctive product of the United States dates back to 1964. Since Bourbon has declined in overall volume since then, you could argue that it didn't help very much other than give us a good story to tell. But what would have happened to the industry if that resolution wasn't passed, we will never know. It has not, in any case, affected the taste of our product, because we have always taken great pride in making the highest quality whiskey – in this case, Kentucky Bourbon Whiskey — we possibly could.
TDN: What do you think is most special about bourbon? Why do consumers love it so much?
CM: What makes Bourbon so special for me is the fact that it is born and bred in Kentucky. While Bourbon is an American Whiskey by default, it is 100% Kentucky in spirit, from the history it draws upon to the environment it is crafted in to its cultural pride and more. Its story is rich and layered, and I believe consumers appreciate that. Of course, it tastes great, too!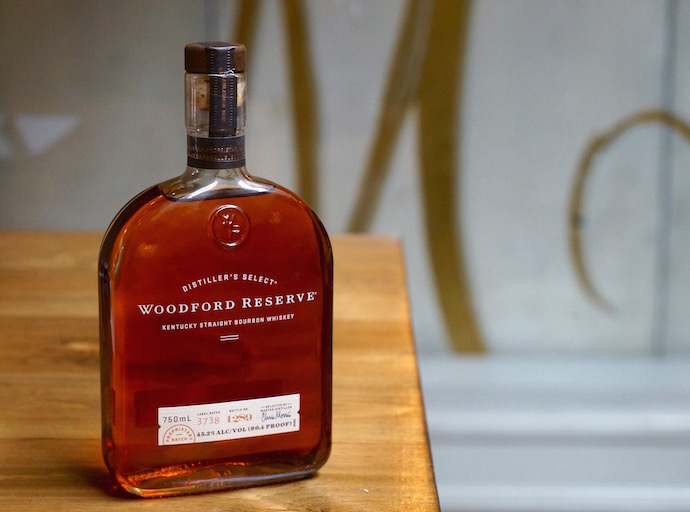 TDN: Do you have a favorite Woodford Reserve product, and if so, which one?
CM: My favorite Woodford Reserve product is our foundation — Kentucky Straight Bourbon.
TDN: Historically, who do you think are the most important names in the history of bourbon, and why?
CM: Kentucky Bourbon's history is filled with a number of individuals who had a lasting impact on the industry, and I can honestly state that some of the most important are associated with our company and distillery site. In Woodford County, distillery owner Oscar Pepper and Master Distiller James Christopher Crow are universally credited with perfecting the sour mash process and the use of new, charred barrels in the mid-19th century, and they defined the Bourbon we make today. The founder of Brown-Forman, George Garvin Brown, revolutionized the way the industry presented the product to the trade, and was the first to batch and bottle bourbon for retail consumption. His grandson, Garvin Brown, followed suit in the 1950's, when he introduced the first decanters and single barrel product, Old Forester President's Choice, to the industry. Think of where we would be today without these people and their innovations!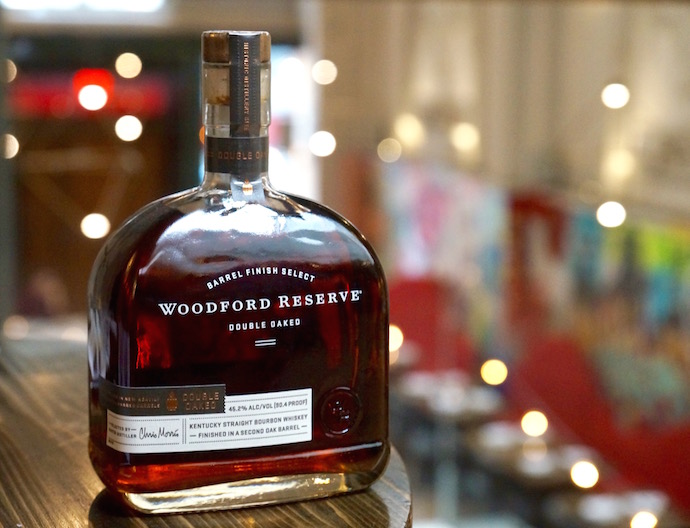 TDN: What makes a great bourbon?
CM: A balance of flavor makes for a great Bourbon. If it isn't balanced, then it won't touch all 5 areas of Bourbon flavor. Of course, that is one of the hallmarks of Woodford Reserve — balanced complexity.
TDN: What's your favorite part of your job?
CM: My favorite part of the job is working with a great team. I also love the creativity we are able to pursue.
TDN: What advice do you have for someone who wants to get into distilling?
CM: My advice for someone who wants to get into the distilling business is simple - if you are not prepared to work hard and experience failure as a part of learning, don't try it.
TDN: If you could have a drink with any famous person, living or dead, who would it be and what would you drink?
CM: I would like to sit down with the greatest Kentuckian ever, Abraham Lincoln, and enjoy a glass of Woodford Reserve with him (though he would probably drink water or lemonade), because it would hopefully remind him of his father, Thomas, who worked in Bourbon distilleries — and, of course, Kentucky.
Photos via The Drink Nation
Tags:
Behind the Bar
Recent Articles

Feedback
How are we doing? Tell us what you like or don't like and how we can improve. We would love to hear your thoughts!