Philadelphia Distilling Has Released Vigo, Their First Amaro, and It's Available Now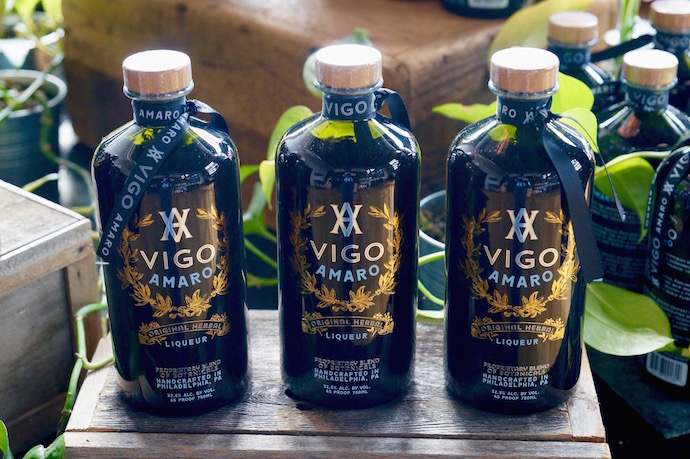 Philadelphia Distilling's newest product, Vigo Amaro, is now available on its own or in cocktails at the Fishtown tasting room, marking their first ever amaro and the first new product to join their spirit family since the release of the Elderflower Gin in May of 2018.
Named for Francis Vigo, an Italian financier who supported the Colonies gaining their independence from England, the spirit is an ode to the Italian-American population of Philadelphia and their love of amaro, a classic Italian spirit. Amaro, which has become a huge industry drink over the years (with many referring to it as the "bartender's handshake"), can range from bitter varieties like Fernet to sweeter flavor profiles like Vigo.
With an aroma of sweet and tart dried fruit, baking spices, vanilla, and molasses paired with a syrupy yet tart and fruity flavor, Vigo is a perfect sipping liqueur, but also pairs beautifully with other spirits in cocktails. Head distiller Aaron Selya says of his creation, "It was a challenge to develop a spirit that has so many ingredients to balance. But our purpose was to deliver depth of flavor: well-rounded and yet with enough earthy roots to ground your taste buds."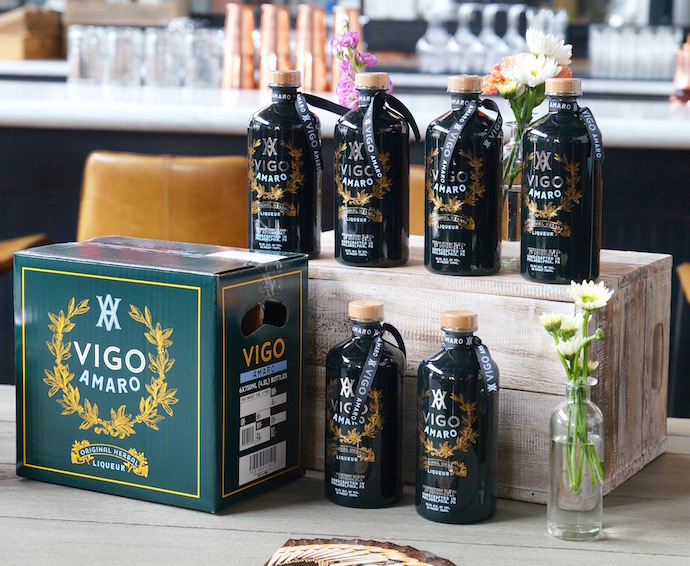 If you're wondering what you can make with your Vigo once you pick up a bottle, Philadelphia Distilling's cocktail menu now features easy and delicious cocktails that you can make at home, including:
Vigo Negroni
1 ounce Vigo Amaro
1 ounce Campari
1 ounce Bluecoat American Dry Gin
Measure the ingredients into a mixing glass, stir, and serve on the rocks. Garnish with an orange peel.
Vigo & Sparkling
1 ounce Vigo Amaro
Prosecco
Combine 1 ounce of Vigo Amaro and chilled dry Prosecco in a flute glass.
Vigo & Soda
1 ounce Vigo Amaro
Club soda
Add 1 ounce of Vigo Amaro and top with club soda. Give the mixture a quick stir.
Black Manhattan
1 ounce Vigo Amaro
2 ounces Bluecoat Barrel Finished Gin
Measure the ingredients in a mixing glass, stir, and serve on the rocks. Garnish with a cherry.
The amaro retails for $31.99 a bottle and is exclusively available at Philadelphia Distilling's tasting room, so stop by their Fishtown location today and try their newest unique spirit, which fits in perfectly with the rest of their impeccable product line.
Photos via Drink Philly
Recent Articles

Feedback
How are we doing? Tell us what you like or don't like and how we can improve. We would love to hear your thoughts!