Zahav Was Named the Best Restaurant in America at the James Beard Awards - Here's How You Can Get In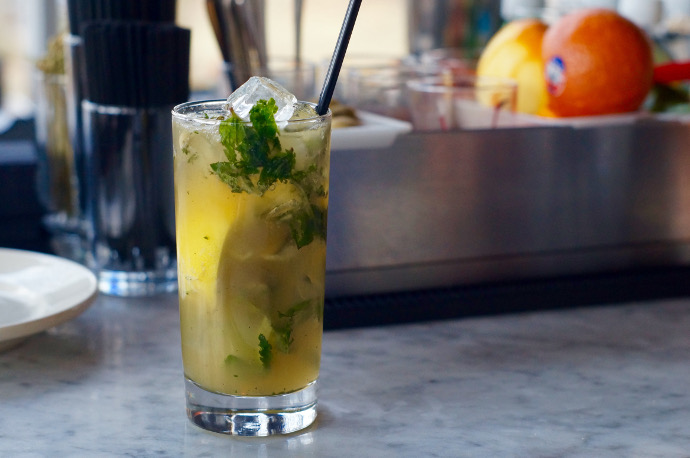 Zahav, Michael Solomonov's flagship Israeli restaurant, has received plenty of accolades and acclaim over the years, but now it has one of the biggest awards in the culinary world under its belt – during the 2019 James Beard Awards, Zahav took home a well-deserved win for Outstanding Restaurant, marking it as the best restaurant in the entire country. This is great news for both Zahav and Philadelphia, but there's one big problem; Zahav, which was already more or less impossible to book, just got even harder to visit, since tables will almost certainly be harder to come by.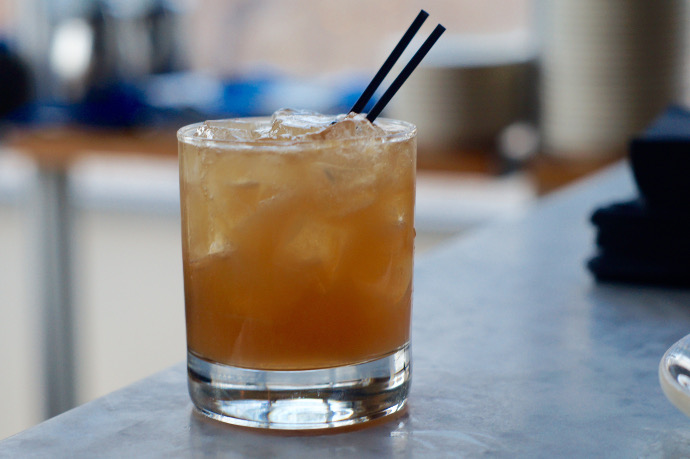 There is a sneaky way to grab a full meal at this incredible restaurant, though – head to their happy hour and lock down a bar seat, where you can start with discounted hummus and drinks and then move onto a full dinner. Get in line before happy hour starts, and you'll be able to snag a seat at one of the most in-demand spots not just in Philly, but in the country.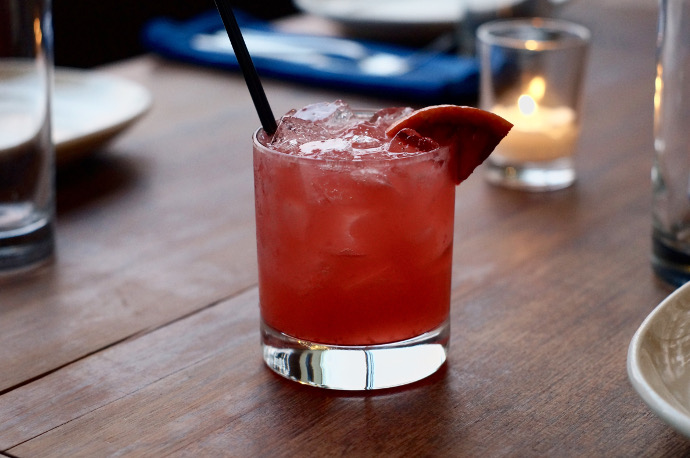 The restaurant offers happy hour from 5 PM - 6 PM on Mondays through Fridays, but only at the bar, and there's usually a line to get seated, so arrive early and add your name to the list.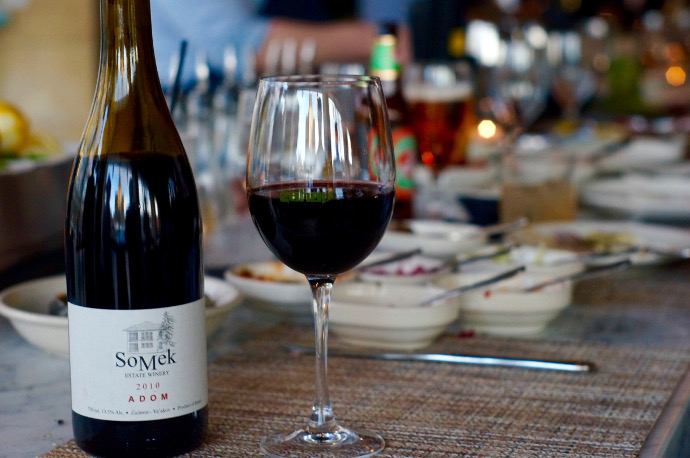 Rather than offering special wines or cocktails for happy hour, Zahav simply offers discounts on its existing menu; take $3 off all wines by the glass and $4 off all specialty cocktails. Whether you're new to Zahav or have been coming here for years, enjoy a signature Lemonanna (Jim Beam, muddled mint, fresh lemon, and verbena) or a Z&T (gin, za'atar, byrrh).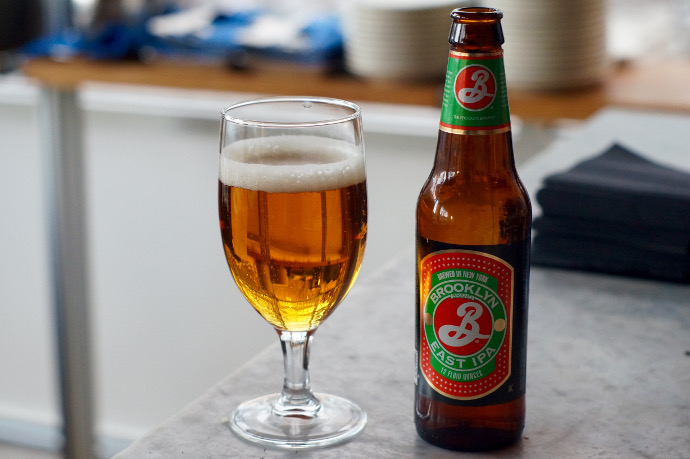 You can also score a Brooklyn Brewery East India IPA for just $3, an incredible deal on one of this brewery's signature beers.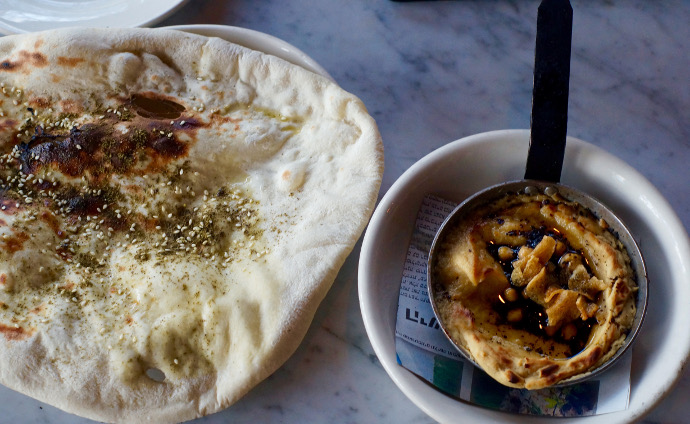 There's only one food special available for happy hour, but you'll find it worth your while — enjoy a signature Zahav hummus, whether you go for the classic tehina, the daily preparation, or the Turkish hummus (served warm with whole chickpeas and butter), for only $6.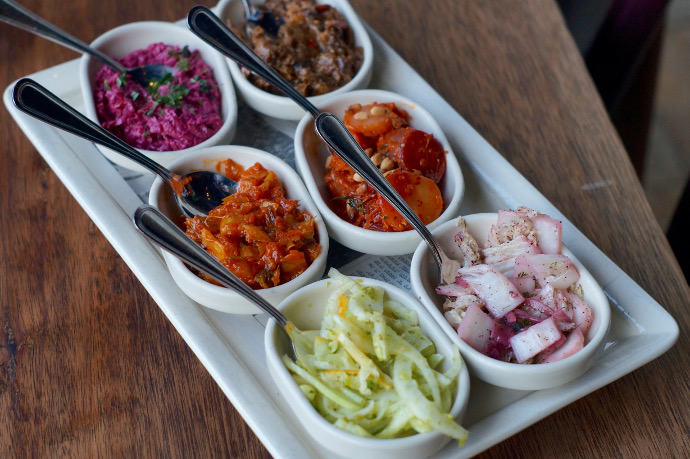 While you're there, you can still order off the full menu, so if you choose to pair your hummus and cocktail with one of Zahav's classic dishes, like duck hearts or the salatim, you can go right ahead.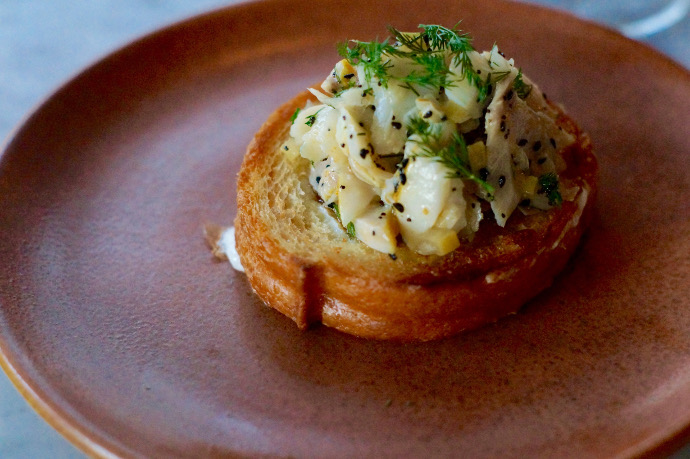 Jillian Moore, one of Zahav's bartenders, says, "Happy hour rewards people for coming to the restaurant early. We have a line of people waiting every day, so people who came to wait before opening can enjoy even more of an experience with us."
Don't be intimidated by Zahav's awards and national acclaim, because if you're willing to wait your turn, you can experience the restaurant's best dishes and drinks at a fraction of the price, so head over today and line up for your Lemonanna and hummus.
Photos via Drink Philly
Recent Articles

Feedback
How are we doing? Tell us what you like or don't like and how we can improve. We would love to hear your thoughts!