Drink Philly's Guide to Philly Beer Week 2019, May 31 - June 9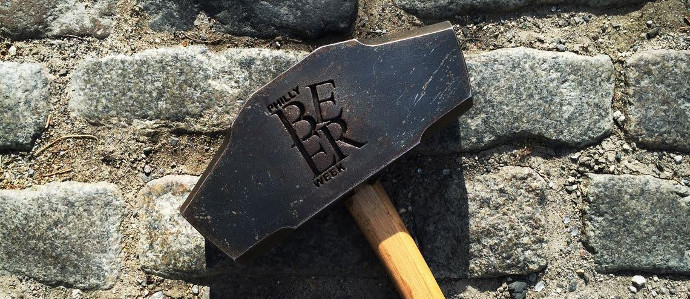 ---
Garage will offer special beers on draft and in cans from Oxbow, Liquid Riot, Bunker Brewing, and Bissell Brothers. Head north to try some new beers from the North.
---
Raise a pint with the crew at Roy-Pitz Barrel House as they celebrate their 2nd anniversary in Philly with a Sour Sunday bash.
Peruse this South Philly block party which will offer live music, local vendors, and lots of beer.
Join Head Brewer Jon Defibaugh and Owner Luke Bowen as they take the Hot Ones Challenge. 10 rounds of wings, 10 sets of questions. The wings will get progressively hotter (starting with 747 Scovilles and ending with 357,000) as the questions get spicier. For $20, each guest will receive 1 pint of draught beer, a dozen wings, and a seat to watch the shenanigans happening on stage. Hosted by General Manager Garrett Lee Williams.
Join in alongside the PA SPCA for a dog adoption event with Free Will and Philadelphia Brewing. There will be prizes, and $1 from each beer purchased throughout the day will be donated to the Fishtown branch of the SPCA. Bring your pup if you have one at home!
Monk's is teaming up with Jose Pistola's for a re-creation of a very late night in our favorite beer town, which will exclusively feature brewers who can hang when things get weird at the Bonnefooi.
---
Celebrate the collaboration between 2SP Brewing Company & Deer Creek Malthouse with a very special beer, The Roséria Brut Lager! The beer is a crisp and bone dry 6.5% lager made with 100% locally grown and malted barley, and it presents a beautifully light blush appearance with an aroma of lightly sweet grape and rose water. The lager will soon be available on draft throughout the city.
We're down to the best homebrewers around! Join in at the ever popular, annual Extreme Homebrew Competition with unlimited homebrew samples. Once the Crowd Favorite is crowned, they'll be given the chance to brew at Dogfish Head.
---
Swing by for a special offering featuring a flight of 4 beers and 4 raw oysters for $15 - plus Buck-a-Shuck oysters from 4 PM - 6 PM.
Watch this annual pour contest between breweries where the loser gets a tattoo. Competitors this year include brewers from Wissahickon, Evil Genius, Love City, and Neshaminy Creek.
Head down to the Lab for an evening of classic burlesque and serious brews as Evil Genius presents Secret Lair Burlesque - Glamorous Experiments in Seduction.
Celebrate women of the industry with Suzy Woods aka Beer Lass from Allagash. $15 gets you a tasting flight and light bites.
5 courses, 7 beers, 5 different chefs. Chef Adan Trinidad will be joined by five of his super chef buddies to collaborate on a six course dinner paired with some great beers.
A panel discussion about beer label art and design with artists, brewers, and curators from Philadelphia and beyond.
---
Meet brewer John Kimmich and taste brews available exclusively at Monk's with the inventor of the New England IPA.
10 favorite breweries will compete to see whose pin will be the first to kick and be crowned King Pin.
Enjoy some delicious pizza and beer while learning about them both from UV's Chef Chris Davis, UV's Brewer Dave Goldman, and Cicerone Jason Macias of Neshaminy Creek. $25 Tickets include, beer and pizza samples, one full beer, and a brewery tour.
Hang with the Colli Clan while enjoying Allagash's finest beers on draft.
Chill out with a five course CBD infused dinner from renowned local chef Jennifer Zavala alongside beers from Second District's Ben Potts.
This event features the official PBW collab beer between Duvel Moortgat and La Cabra, Duvaldelphia, as well as other tasty treats from both breweries.
---
Pair pierogies with pilsners all day at this storied Philly pub.
Local breweries take it to the water and are judged their swan's decorations, speed, and whether or not they can sail it without spilling their beer.
Try 18 drafts from 6 local breweries alongside beer specials and a fundraiser for the Muscular Dystrophy Association. You'll also have the chance to snag a wristband to the VIP area where some members of the Philadelphia Phillies will be your private bartenders. $2 from all drafts will be donated to MDA.
Get out in the great outdoors with local brews at the Bartram's Garden Community Boathouse on the Schuylkill. Tickets include a boat or kayak excursion and your first beer.
What do you get when two breweries talk about cold beers on a hot day? A Kolsch collab, that's what.
TIME's chef is preparing four house made sausages all with accompaniments to pair perfectly with some dynamite Allagash beers.
Sign up and navigate hay bales and whiskey barrels on your way to the fastest time The fastest time of the day will receive a trophy and bragging rights. Reps from each brewery will also race for the rights to Tap House's permanent summer tap line.
Join Pizzeria Stella for a four-course family style dinner. You'll be able to grab a taste of some special collaborations from 2SP, including Fancy & Weird (with Forest & Main, Crime & Punishment, and Hidden River), Photo Booth (with The Futurist), and Citrus Rhined (with Industrial Arts). Tickets available by phone or in person at Stella.
Let's be honest – Philly is a city that loves to hate. Love City Brewing & POPE team up once again to present... The Hating Game, a hate-fueled version of the popular game show "The Dating Game." MC'd by Paul Triggiani (of Secret Pants fame), this is guaranteed to be hilarious night. Make a hate-connection, win a prize, and enjoy the full tap takeover of Love City brews, including brand new styles for Beer Week!
---
Celebrating Philly Beer Week's long ties to great Belgian beer, City Tap House Logan will be tapping this year's official collaboration between local boys La Cabra and the much loved Duvel. Duveldelphia is a hoppy blonde ale, perfect for pre summer sipping.
Join JB's as they celebrate all things sour, with eight lines pouring some old favorites alongside some new and special releases. DJ Doug Sabolick spinning 4-8.
Check out the tapping and can release of Weird Science, a collab with the University of the Sciences using Deer Creek malts. There's a limited number of cans, and the beer is 5% Imperial Session IPA.
DJ Hank McCoy will be playing your favorite tunes while Chick's pours an exclusive Evil Genius beer called Pivot. Six different beers will also be available all night. Buy a beer and get a token for a beer at their brewery, win a tour for 6, and walk away with tons of swag.
The stars of CHIKARA and Love City align forces to celebrate PBW, as well as Philadelphia Pride 2019, with a special night. Proceeds from this event benefit Love City's chosen quarterly charity, the Valley Youth House.
---
Saturday, June 8
Put some classic Philly into PBW with Front Stoop Lounging - a sort of anti-event Beer Week event. Grab a beer, pull up a chair, and hang out out front.
Try three drafts plus one bottle pour each from three expert sour beer blenders (Fermentary Form, Referend Bier Blendery, and The Rare Barrel). All beers are available in 4 ounce or 9 ounce pours, with special pricing on flights by brewery. Hosts from all three breweries will be present to meet and greet.
Live music, rare beers, food trucks, vendors, family fun, and much more! Raise a pint and wish the crew out in Croydon many more years of delicious beers. Admission is free, but there are VIP tickets available.
The Ladies Beer Tea, the premier Beer Week event for ladies only, returns, with your host, Nancy Rigberg. It's High Tea, but with beer - meaning, four beer courses paired with three High Tea Food courses (savories, tea sandwiches and sweets). Wear your High Tea Hat and bring your friends. Tickets are only $30 (to grab them, stop in or call The Belgian). This event begins at 2:30PM and ends at 4, so be timely.
Live out your rockstar dreams alongside some special beers from Victory Brewing.
---
Sour Sunday has become quite the tradition among Free Will fans. Pull up a stool and enjoy some tart and funky brews from the barrels of Free Will alongside some of their pucker-worthy beer friends.
Varga will be tapping the biggest, baddest beers they had throughout Philly Beer Week.
This yearly event is a way of capping off PBW and a way to show the 'burbs some love. La Cabra invited 10 brewing-friends to come and pour their beer in their backlot with an event featuring food and live music. Rain or shine.
Celebrate the end of PBW and Philly Pride with a festival and dance party hosted by icon Ebony Fierce. Expect DC Brau's new release, 2019 Pride Pils, in cans cans. Proceeds to benefit SMYAL and the Blade Foundation.
Event Date: 05/31,06/01,06/02,06/03,06/04,06/05,06/06,06/07,06/08,06/09
Event Time:
Location: Various
Price: PAYG
Type: Beer Week
Website: phillylovesbeer.org

Tags:
Beer Week
Recent Articles

Feedback
How are we doing? Tell us what you like or don't like and how we can improve. We would love to hear your thoughts!