Philly's Best Happy Hours: Ocean Prime's $10 Cocktails and Wines & $10 Small Plates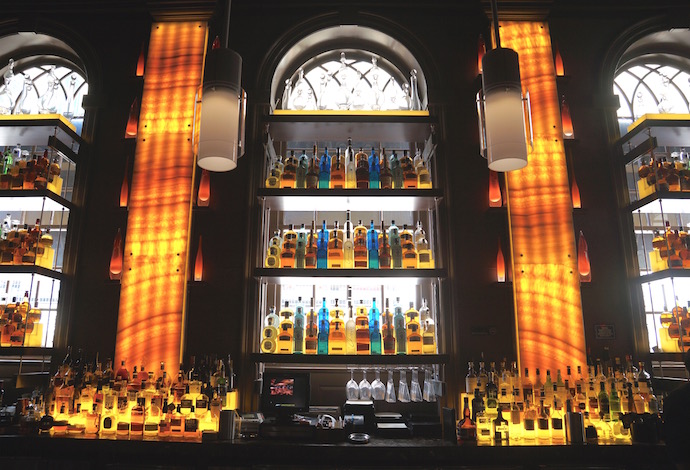 Welcome to Philly's Best Happy Hours, a feature highlighting great happy hours in different neighborhoods throughout Philadelphia. Since Drink Philly started out as a place to find happy hours in the city, we thought it was only right to return to our roots and turn the spotlight on some of Philly's absolute best happy hour deals.
This week, we stopped in at Ocean Prime, Center City's oasis for great seafood, classic steaks, amazing wine, and craft cocktails. With a massive first floor bar and two dining room spaces, there's plenty of room whether you're headed there for a full dinner or just looking for a quick drink.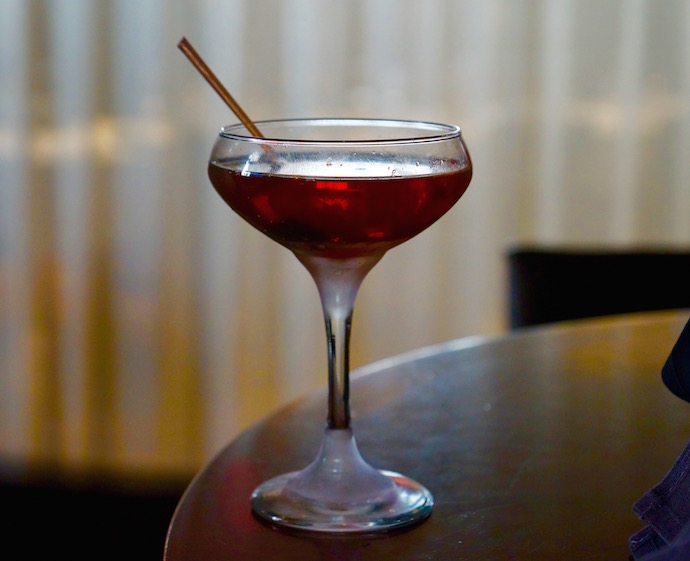 Their happy hour, which is offered in their entire lounge area Monday through Friday from 4:30 PM - 6:30 PM, offers plenty of food and drink options, from wine and cocktails to some of Ocean Prime's signature dishes at a great discount. The happy hour is also offered upstairs on Saturdays from 4:30 PM - 6:30 PM. If you're looking for a well-crafted cocktail, you're in luck; they offer four different handcrafted cocktails during happy hour for just $10.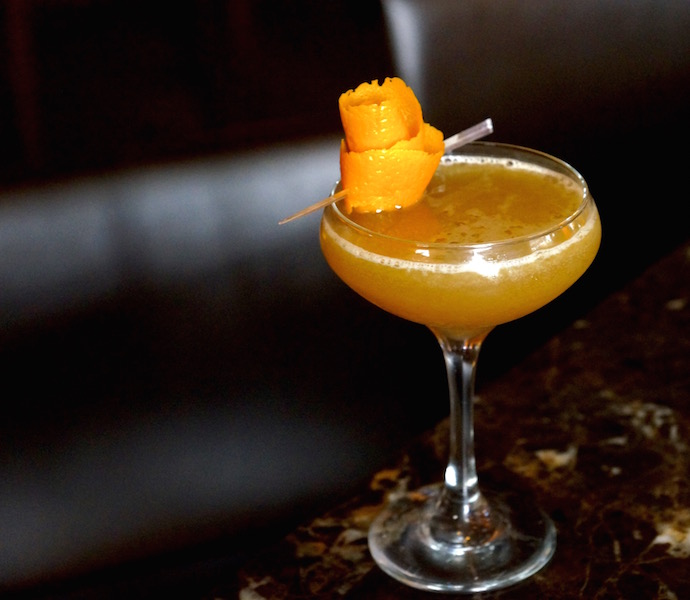 Try their OP Manhattan if you're looking for a classic, stiff cocktail that'll help you unwind. If you like whiskey but want something a little softer, the Whiskey Clover is a perfect option.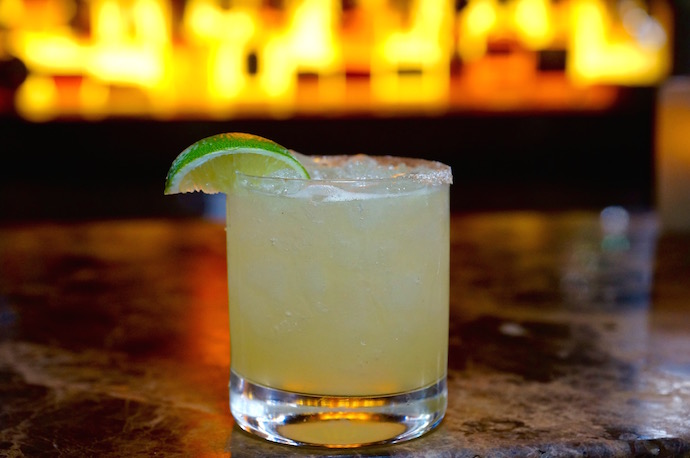 Love tequila? You'll love the Tequila Cocktail, which is Ocean Prime's twist on a classic margarita. Ideal for a hot summer day, the Cucumber Gimlet is as delicious as it is gorgeous.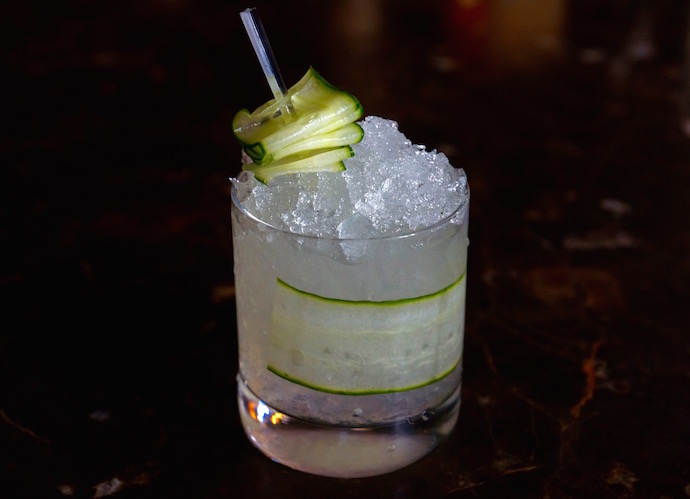 Wine drinkers can enjoy Beringer Founders Estate wines, including their Cabernet and Chardonnay, as well as Rainstorm Pinot Noir and Gabbiano Pinot Grigio, all of which are just $10.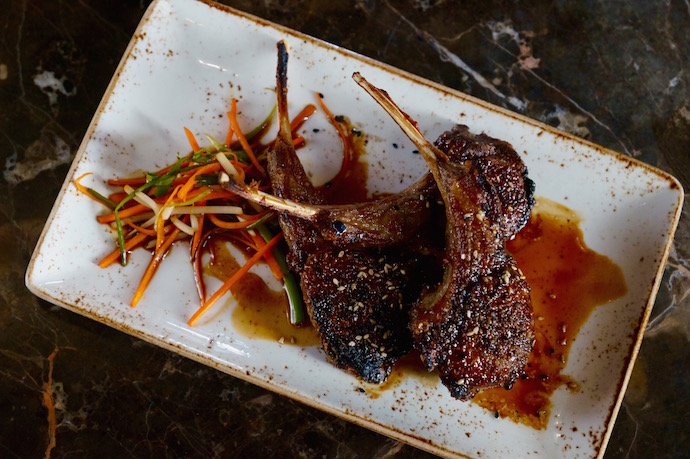 Why is Ocean Prime's happy hour so great? "The quality of products and items you can get is amazing for these prices. You can pick up items that might run you $150 for just $30. It's just an incredible deal," according to bartenders André Carter and Jeff Dellarti.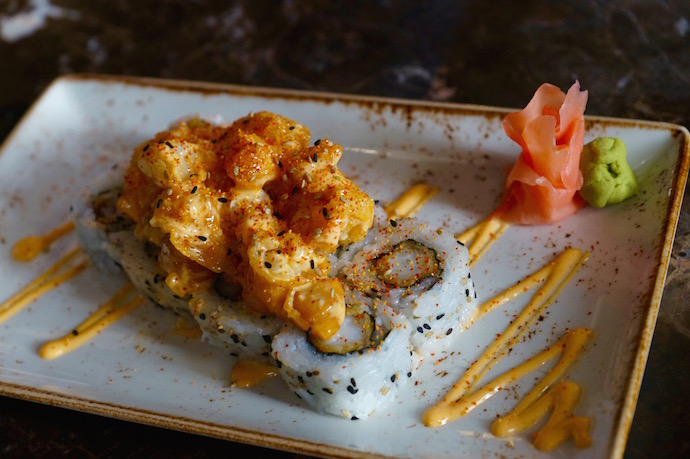 If you're hungry, there are plenty of options from sliders to oysters to sushi, all of which cost $10. Don't miss out on their lamb lollipops – they come with a $4 upcharge, but they're definitely worth it. Their Point Judith calamari, which arrives covered in julienned vegetables, is a perfect bar snack, as is their Dynamite Roll, which is a shrimp tempura roll that features shrimp on both the inside and outside of the roll.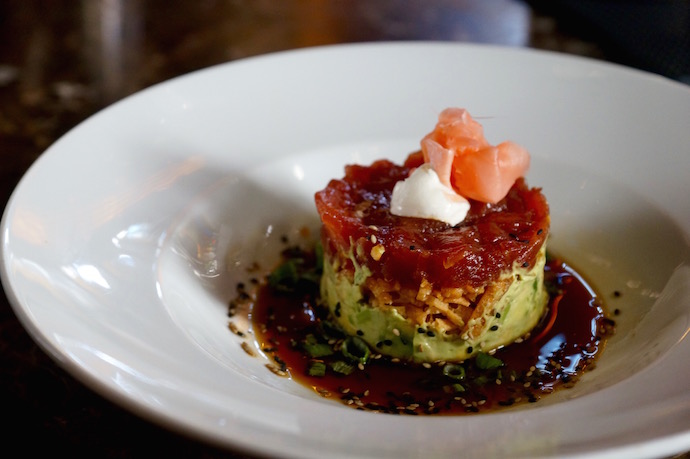 If you want something super fresh, don't overlook the tuna tartare or the mini shellfish tower, which arrives displayed over smoking liquid ice. (Note that the shellfish tower, which offers oysters and shrimp cocktail, is priced by the amount of shellfish you order; East Coast oysters are $1 each and one piece of shrimp cocktail costs $3.)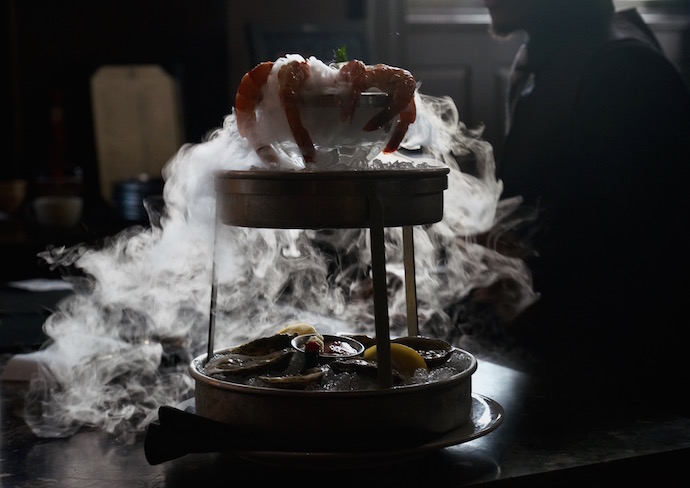 "I think it's great because it's all of our best appetizer options for a great deal," says manager Tricia Finke. "All the dishes and cocktails are exactly the same as they are during our full dinner service."
Next time you're in Center city and you're looking for a great happy hour deal, don't overlook Ocean Prime; grab a seat at their luxuriously large bar, order a carefully crafted cocktail and a bite to eat, sit back, and relax.
Photos via Drink Philly
Tags:
Best Happy Hours
Recent Articles

Feedback
How are we doing? Tell us what you like or don't like and how we can improve. We would love to hear your thoughts!