Di Bruno Bros Rittenhouse Adds Serious Cocktail Program to Their New Wine & Pizza Bar Upstairs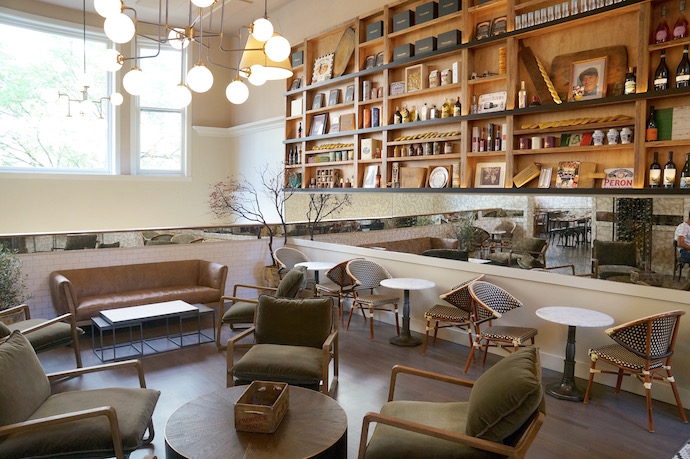 Alimentari, the new bar & café upstairs at Di Bruno Bros. in Rittenhouse Square, has rolled out a new craft cocktail program. The whole café is currently in its soft opening, and the grand opening is slated for mid-September.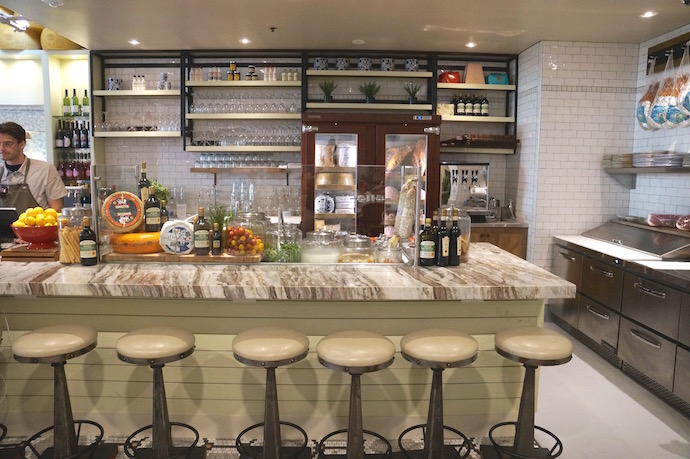 Alongside Roman-style pizzas, charcuterie, cheese, salads, sandwiches, and other delicious menu items you'd probably expect from a spot like Di Bruno Bros., the upstairs space also offers a full bar with a great wine selection, beers on draft, and a new cocktail program.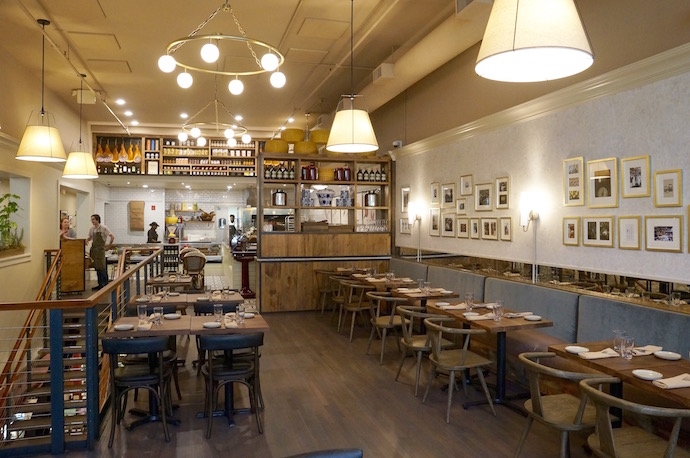 Di Bruno Bros. brought on a consultant to help devise the cocktail list — Dom Carullo, who also designed the cocktail program at Royal Boucherie — and as a result, the list has something for everybody, ranging from a full menu of spritzes to riffs on the classics.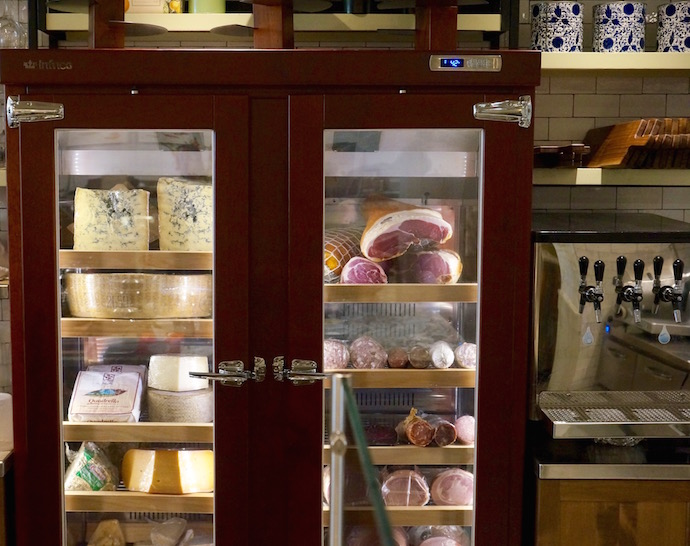 Even beyond the cocktails, they've got an incredibly robust wine program, which is no surprise considering that the downstairs grocery runs a carefully curated bottle shop. With 30 wines by the bottle (which you can also purchase downstairs), 4 wines on tap, and 9 bottled wines by the glass, you can try incredible wines from across the world without leaving Philadelphia. As for beer, they have four beers on tap alongside a selection of 15-20 beers in cans and bottles.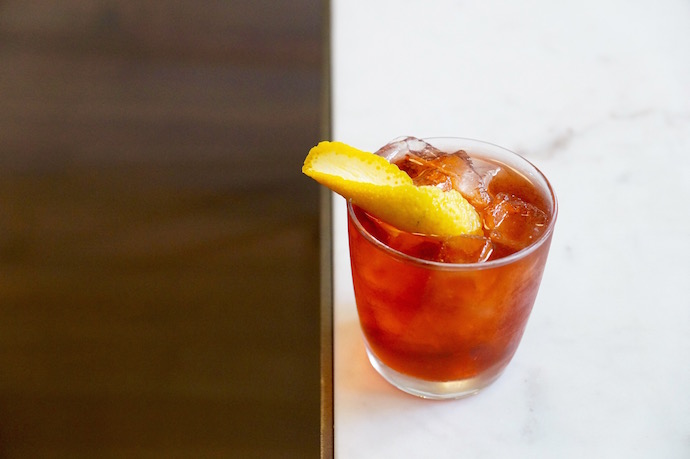 All of the spirits used, including Bluecoat American Dry Gin and Kinsey Rye, are either made locally or provided to Di Brunos. by a local representative or contact.
Alongside classics like Negronis, Boulevardiers, and Americanos, the menu offers plenty of originals as well.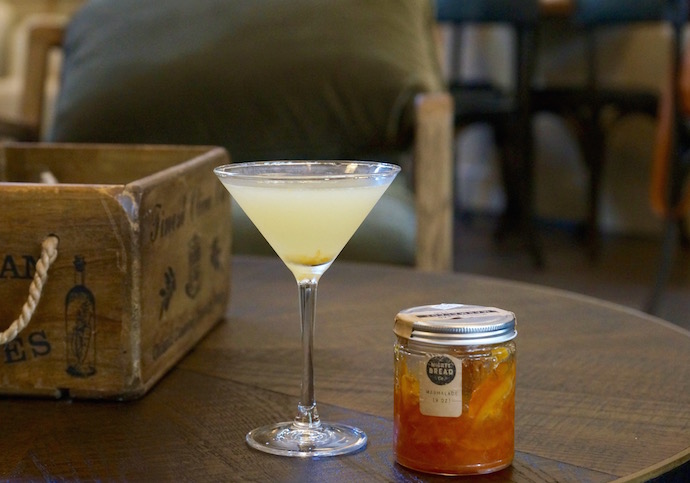 The Sophia, which uses Boardroom Vodka, Mighty Bread Co. Blood Orange Marmalade, lemon, and bitters, is just one example of the ethos behind this cocktail menu, which uses products (like the marmalade) that you can pick up in the downstairs market.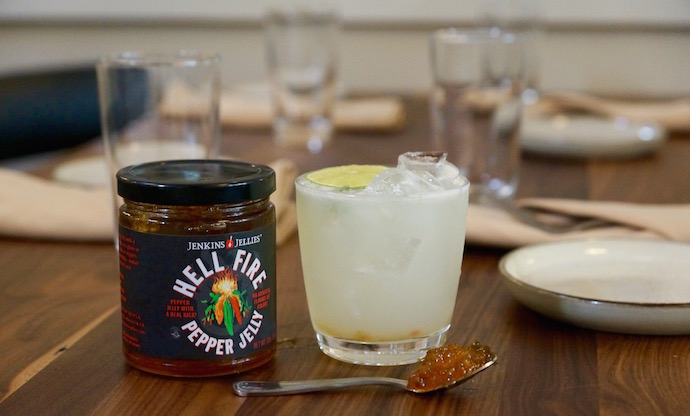 The Luciana, made using Siembra Valles Blanco Tequila, lime, and Jenkin's Jellies Passion Fire Pepper Jelly, is made with the same intention — if you like their spicy margarita, grab a jar of the pepper jelly on your way out.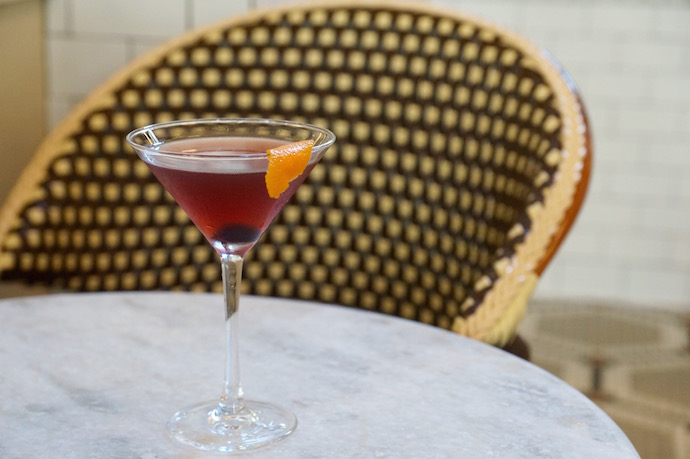 The Lidia, made with Kinsey Rye and Lo-Fi Amaro, is the perfect craft take on a classic Manhattan.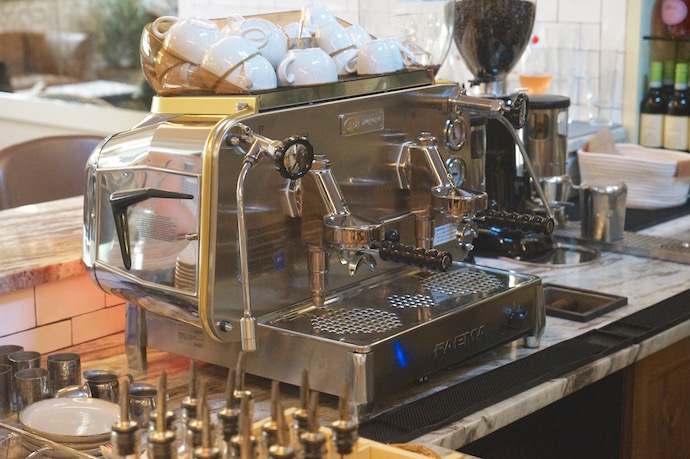 They also use a high-end Faema E61 coffee machine to make espresso for some of their cocktails — they got their machine from La Colombe, and it's one of only two E61 models in the entire city.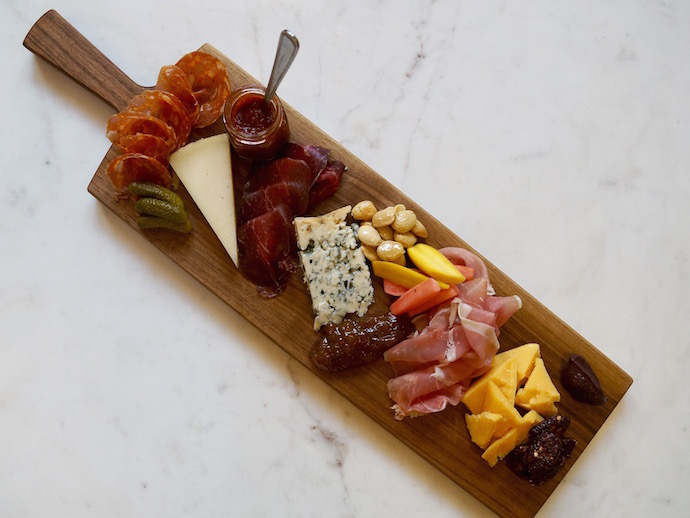 "We wanted to incorporate as much from Di Bruno Bros. as we could, like jam, balsamic vinegar, fig molasses, our house bitters, or manzanilla sherry, all of which make an appearance on the cocktail menu and are sold downstairs," says general manager Nancy Benussi. "All of our spirits are locally sourced, and some are even available in store," Benussi continued. "If they're not local, they have a local connection to Di Bruno Bros." Ultimately, she said the cocktail menu is all about "simplicity and letting the ingredients shine through."
Next time you're in Rittenhouse and need some groceries, you can make your shopping trip even more fun by heading to Di Bruno Bros.' upstairs bar and enjoying one of their signature cocktails.
Photos by Drink Philly
Recent Articles

Feedback
How are we doing? Tell us what you like or don't like and how we can improve. We would love to hear your thoughts!