Bottle Bar East Has A Lot More Than Just Beer: An Inside Look at the Wine & Cocktail Program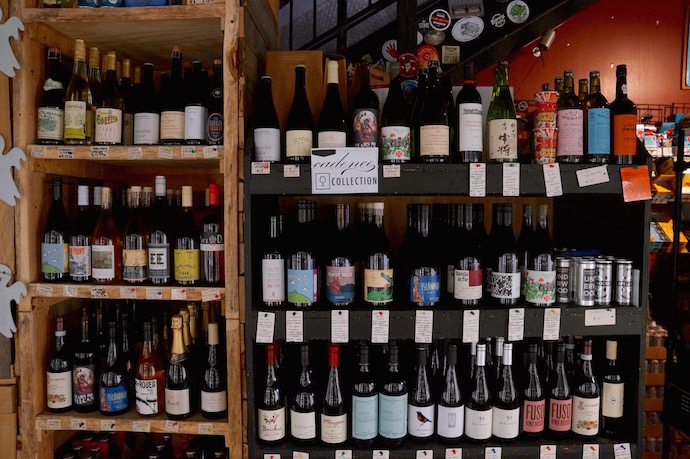 Fishtown's Bottle Bar East might seem like your average neighborhood bottle shop, but they actually have a lot more to offer than just beer. If you're looking for a great wine program and excellent cocktails – as well as a perfectly curated beer list – Bottle Bar East really does have it all.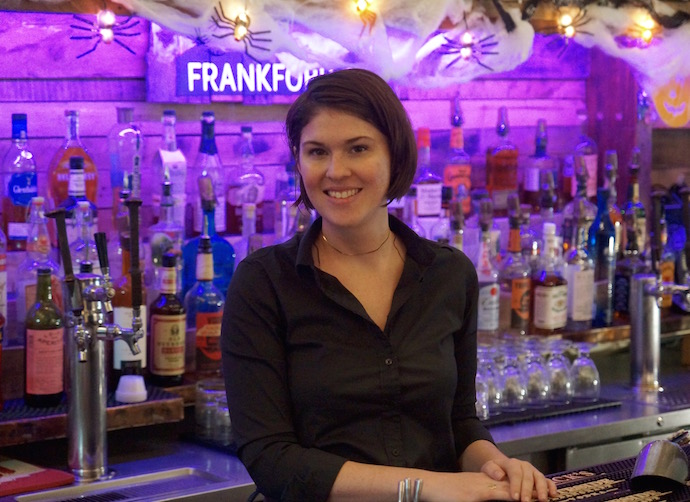 Recently, the Frankford Avenue bottle shop has expanded its offerings to include a widespread wine selection, including plenty of natural wines, as well as a full cocktail program at their bar.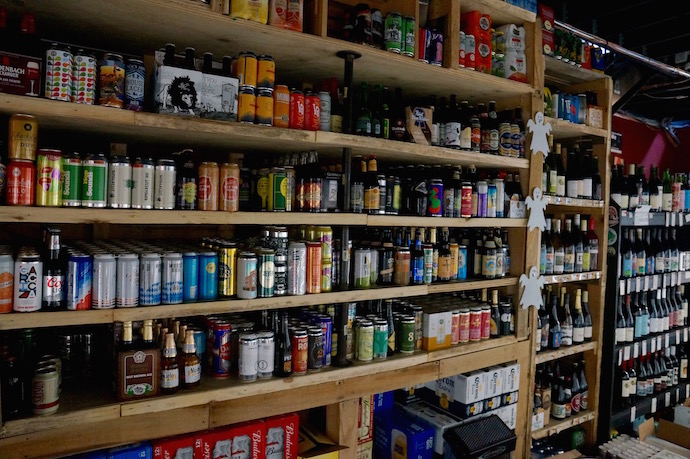 Spearheaded by wine & spirits director Amber Smith, who trained under Philly talents like Aimee Olexy at The Love and Michael Haggerty, designed an entirely new program for the shop's non-beer stock. Smith thinks that with this new program, Bottle Bar East has become as well-rounded as possible, saying, "You can get a PBR and a shot, or a great bottle of wine, or a perfectly mixed Sazerac."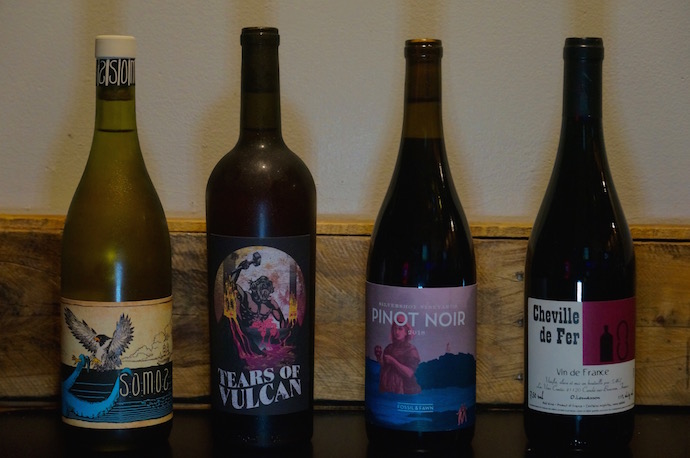 As far as the wine program goes, Smith designed a program of mostly natural wines, which includes canned wine and liter bottles, all of which can be purchased to go or enjoyed at the bar. If you're drinking your wine in-store, you'll pay a $5 corking fee included in a slightly higher price.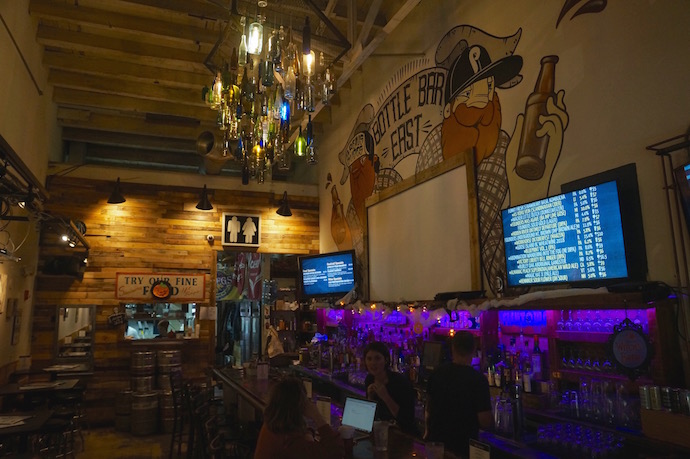 Smith explained her goal in creating the wine program, saying, "For me, I feel like there was a lot of space for more interesting wines than just the staples. I wanted to bring in 'Instagrammable' and natural wines, playing to the trends a little bit more."
With bottle prices that range from $15-$50, Smith says there's something for everyone, even beer devotees: "People come in specifically for our great beer selection, and it's an easy jump from exploring funky beers to finding a new wine that can give them the same experience."
If you're looking for wine by the glass, they currently offer Underwood canned wines behind the bar. There's also some fun special features like their Cadence Collection, designed as a four-bottle tasting menu that pairs perfectly with the menu at nearby Cadence BYOB, and Smith's guided, free wine tastings on Saturday evenings, where she chooses a bottle to open, sample, and discuss.
Their cocktail program is also particularly good, and features twists on classics as well as 2-3 rotating cocktail specials every day, along with a wine special as well. Smith says the cocktail program is "a collaborative effort between myself and the team at Bottle Bar East. We do try to keep it in the neighborhood; we carry other products like Steep & Grind tea [a local company], and we try to always use their tea in cocktails. We always try to do cocktails with Bluecoat, Faber, New Liberty, and other local spirits." You can check out their new cocktail menu below.
Old Fashioned ($11)
Bourbon, bitters, sugar, orange peel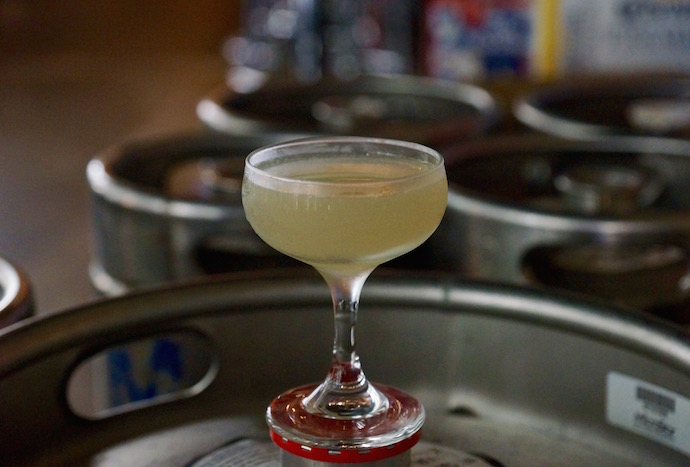 B.B.East Side ($12)
Bluecoat Elderflower Gin, St-Germain, basil cucumber syrup, lime
1308 Margarita ($10)
House tequila, fresh lime juice, agave syrup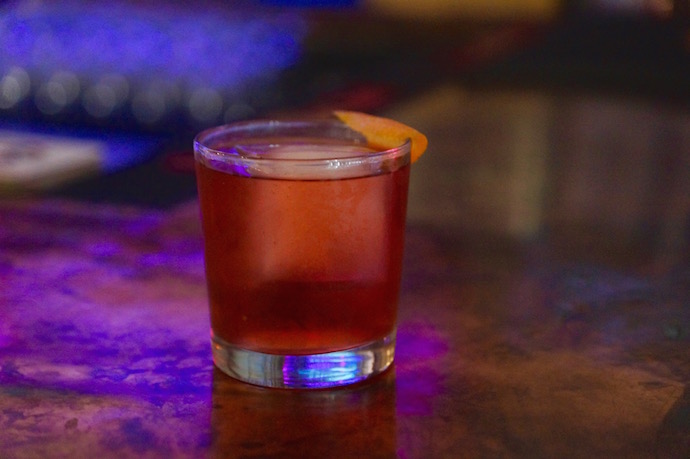 Shoot High, Aim Lo-Fi ($12)
Reposado tequila, Lo-Fi sweet vermouth, Lo-Fi gentian amaro, Campari
Sage Advice ($11)
Sage infused vodka, plum shrub, lime, ginger beer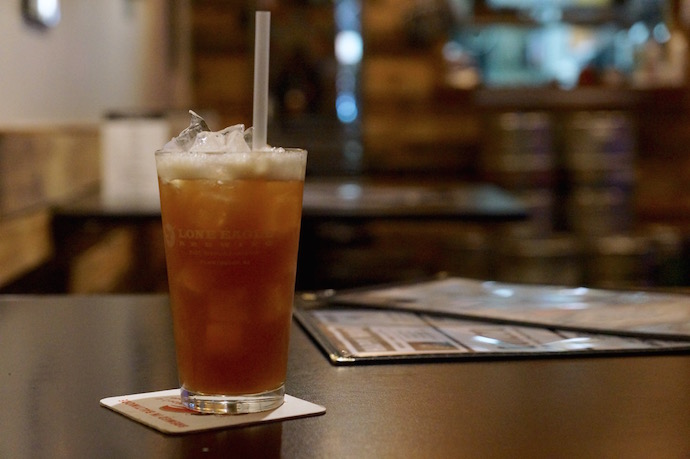 Autumn Palmer ($10)
Old Overholt bonded rye, Steep & Grind black cherry fig tea, lemon juice, Angostura
(Can be made non-alcoholic for $4)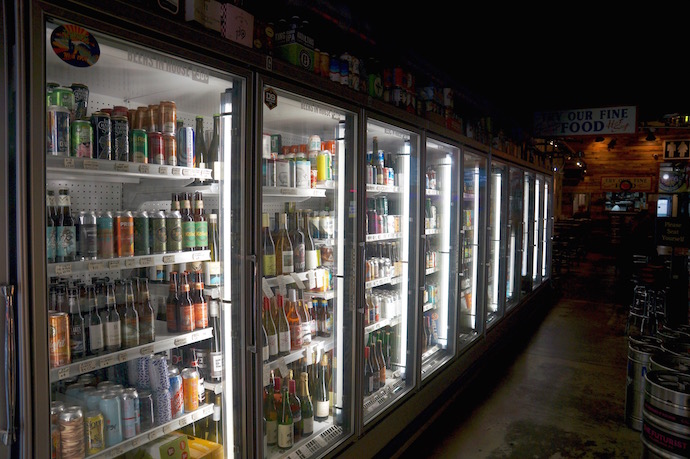 If you're going to the bar or shop for their beers, don't worry; they always have 16 on draft, which you can track via their website, and nearly 600 bottles and cans to boot.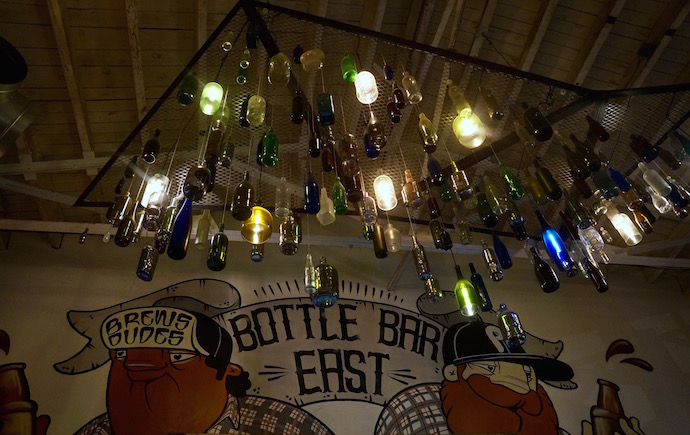 Next time you're cruising Frankford Avenue, don't overlook Bottle Bar East; alongside their classic beer list, Bottle Bar East has something for every type of drinker.
Photos by Drink Philly
Recent Articles

Feedback
How are we doing? Tell us what you like or don't like and how we can improve. We would love to hear your thoughts!