Local Winery Spotlight: Wayvine Winery & Vineyards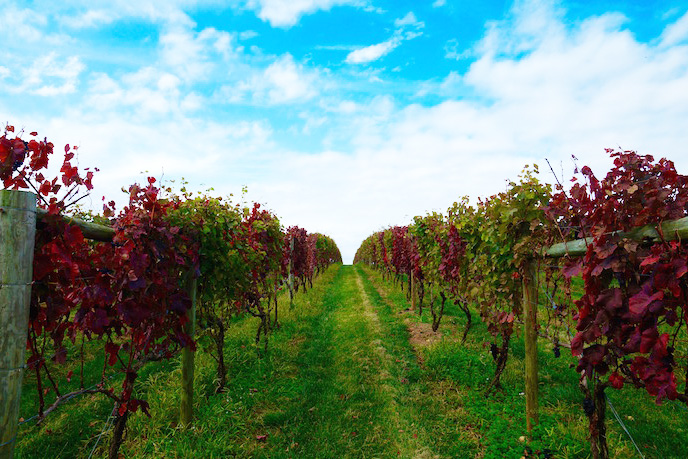 If you're looking for a perfect day trip to take from Center City, look no further; Wayvine Winery & Vineyards offers gorgeous views, fantastic wines, and a warm, welcoming atmosphere ideal for any weekend afternoon.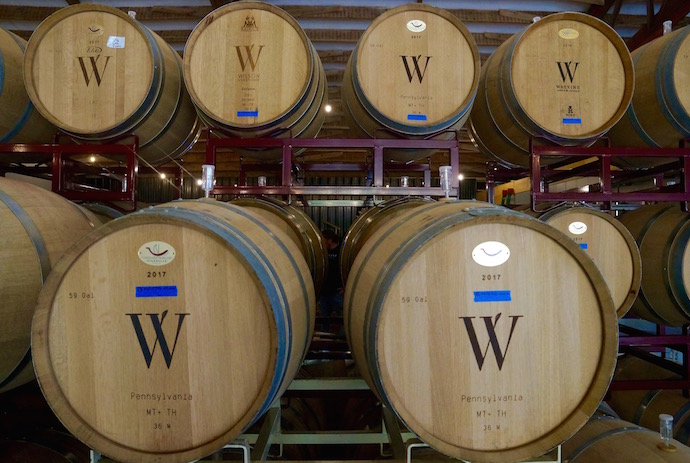 Founded in 2010, when the Wilson family started planting grapes (at the time, they only plant Cabernet Sauvignon and Merlot grapes), Wayvine is located in scenic Nottingham, PA, with lush green views and a small-town feel. In 2011, the enterprising Wilson family produced their first wine, and subsequently opened their tasting room two years later in 2013.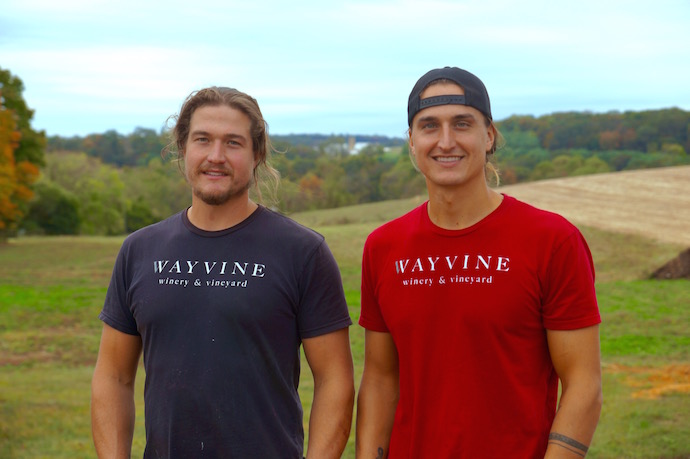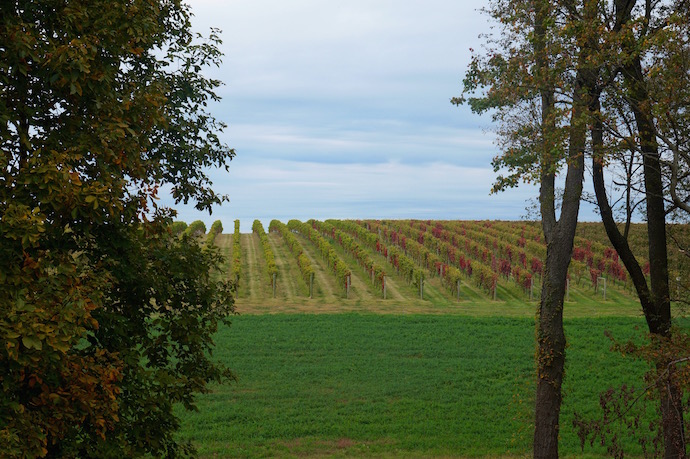 The Wilson brothers, Zach and James, just recently finished their 9th growing season, producing a wide variety of wines made on their expansive farm, which is home to 18 acres of grapes, originally just 4 acres that has been expanded over time.
The tasting room, where you can sample glasses, flights, and purchase bottles and which is simply the Wilson family's three-car garage in their actual home that has been renovated to include a bar and a small art gallery, is run by Nancy, the matriarch of the Wilson family. Dave Wilson, her husband and Zach and James' father, oversees construction and helps with wine production.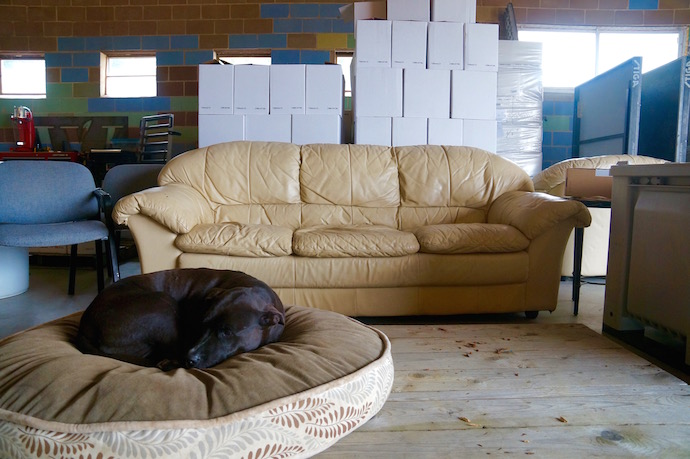 Don't forget the winery's dogs, including friendly faces like Eva and Ember.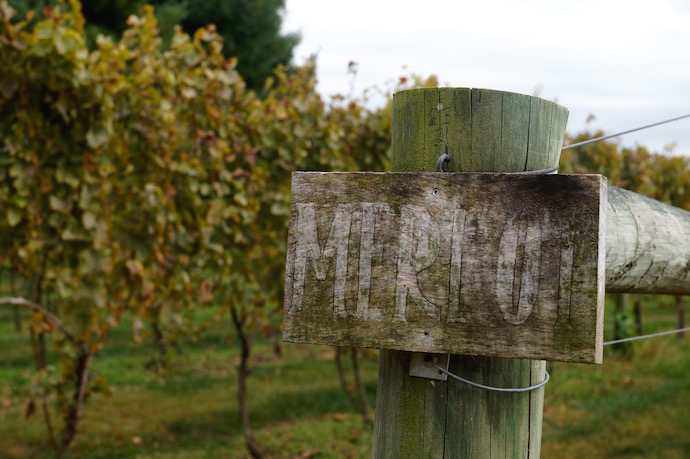 All of Wayvine's wines are 100% estate-made, meaning they grow and use only their own grapes, and in 2019, they harvested 62 tons of grapes from 18 acres, meaning that they could produce up to 50,000 bottles of wine this year alone.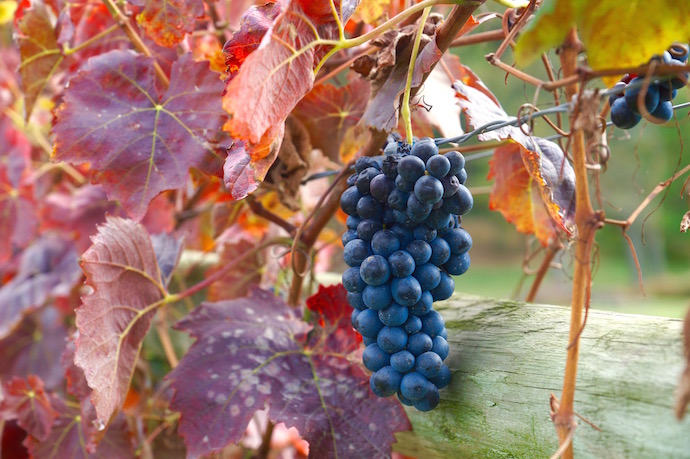 "Wayvine is a lifestyle my brother and I embrace every day of the year," says James, the younger of the two brothers.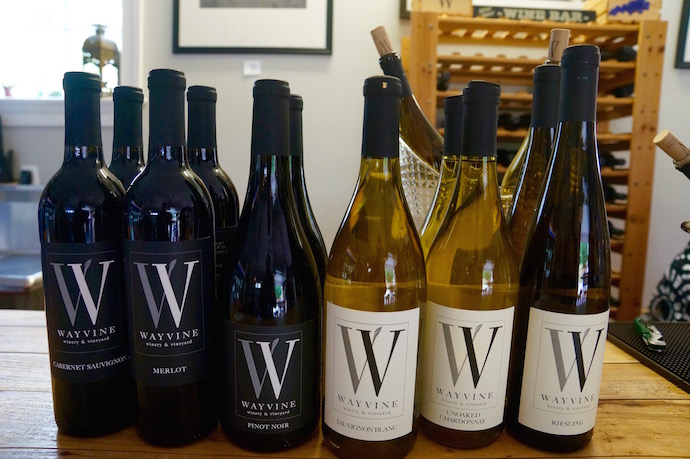 All of Wayvine's wines are dry, and their white wines include Riesling, Gruner Veltliner, Chardonnay, Pinot Grigio, and Sauvignon Blanc, as well as seasonal rosé wines.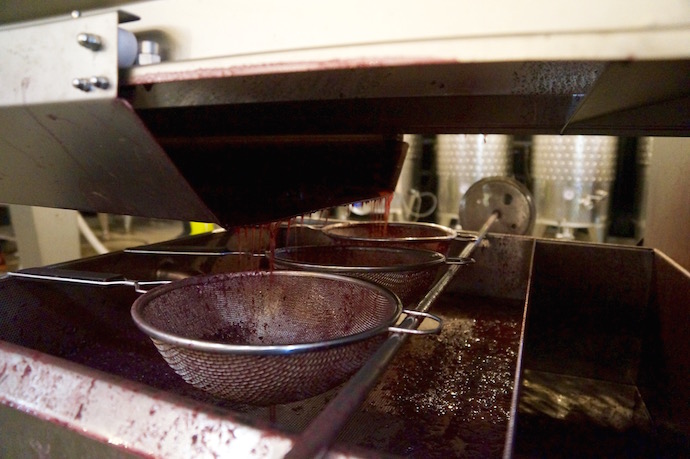 If you're more of a red drinker, try their Barbera, Merlot, Pinot Noir, Cabernet Franc, Cabernet Sauvignon, or Carmine, the last of which is a special grape exclusive to their vineyards. Carmine, which they refer to as a "mystery grape," comes from the 120 vineyards at Wayvine that unexpectedly produced red grapes in a block dedicated to Chardonnay. After the team at Wayvine aged the wine for ten months in French oak barrels, they discovered it came from Carmine grapes.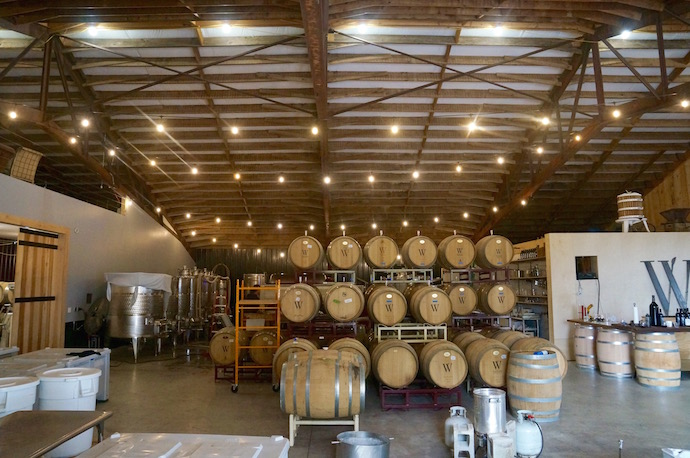 The Wayvine ethos is truly based in their local community; when it's time to pick and harvest grapes, friends, family, and members of the local Nottingham community pitch in and help in droves, which culminates in a party that the Wilson family throws for all of the people who help them stay afloat and make great wine. "The Wayvine brand is built on family," says James. "It's been 10 years of building this brand and it's all happened because of our family. Working side by side with our family is the only way we would have it. This includes our immediate family but we also owe so much to our extended family of friends who help so much with harvest and beyond. If you come to Wayvine, our goal is to try & make you feel a part of our family and the brand we are building before you leave."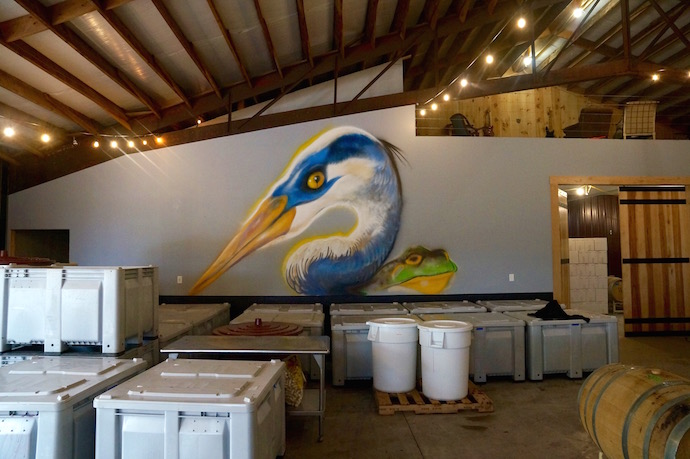 Apart from the tasting room, there's a fully functioning winery, where all of the wine is made, that features a few personal touches, like a loft where the Wilsons and their friends can relax and play music, as well as a mural of a blue heron.
The land and the houses that sit upon it have been in the Wilson family for generations — the brothers grew up in one of the three houses, and their father grew up in a different one, which is centuries old. Throughout the years, the brothers have been slowly renovating each property.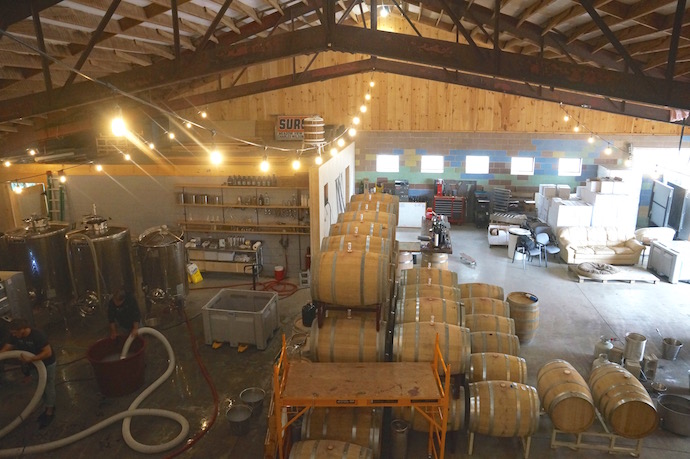 About the land and its history in his family, James says, "The farm is 260 acres. My great grandfather moved to the property back in the day. From there, my grandfather grew up there and continued the dairy farm his father started. My grandfather had his kids including our dad and our 5 other aunts and uncles. They worked for my grandfather running the dairy operation. From there, about 25 to 30 years ago my family got out of the dairy farming about the time we were born. We still have our 260 acre farm and my brother and I plan to be farmers the rest of our life. We may have a more conventional approach farming grapes, organic vegetables & many more things as Wayvine grows. It's in our blood to be farmers and we will turn this land into something beautiful again."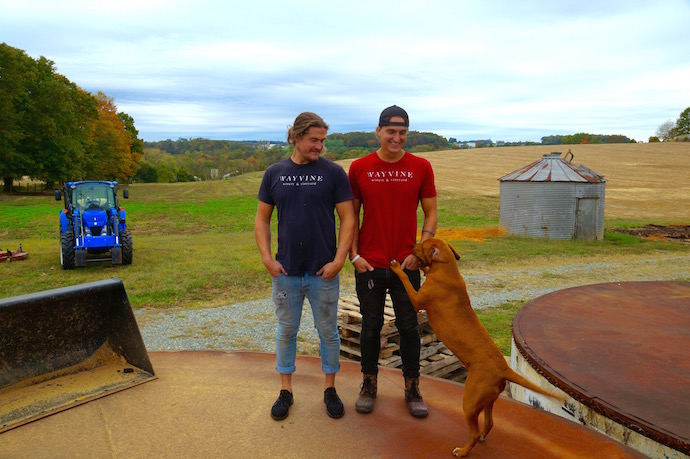 Wayvine not only makes great wine, but is a welcoming, joyful atmosphere based on family, quality product, and community, so don't wait; head out to Nottingham for a one-day getaway and try their wines while you meet the kind, generous Wilson family.
Wayvine is open Fridays 4 PM - 8 PM (with happy hour from 4 PM - 6 PM), Saturdays from 12 PM - 6 PM, and Sundays from 12 PM - 6 PM, or by private appointment, and is located at 4374 Forge Road in Nottingham, PA.
Photos by Drink Philly
Tags:
Local Winery Spotlight
Recent Articles

Feedback
How are we doing? Tell us what you like or don't like and how we can improve. We would love to hear your thoughts!